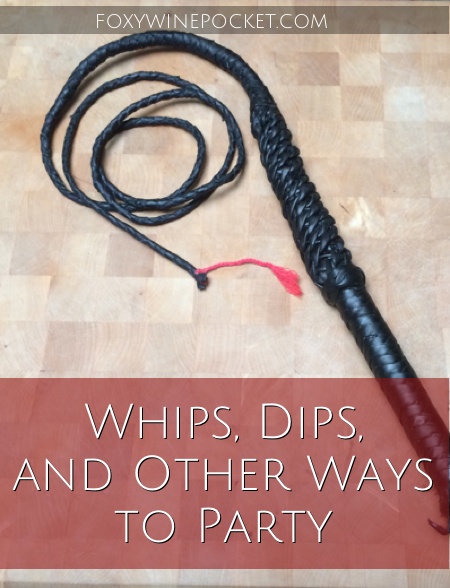 There are two important things to know before you read this story:
I have some amazing freighbors (friends + neighbors) who throw ridiculously fun parties.
I lost my beloved nut bowl two years ago at one of these parties.
Okay, now the story. This year's New Year's party was actually held on Friday, January 2—a brilliant strategy to ensure everyone could attend (and have adequate recovery time). Last year we had a Dead Celebrity theme. This year's theme was Matchy-Matchy. Inspired by this bit of awesome ridiculousness.
Two of my freighbors teamed up with Mr. Foxy and myself to create DEVO. (Please tell me you remember DEVO and that I'm not really old.) We bought hats and coordinating outfits. I even bought a whip.
We practiced a ridiculous dance routine, during which we determined it would be a really bad idea for me to hold the whip given that I would likely have a few drinks prior to our performance. So I reluctantly gave it to another band member. (And I only cried a little bit.)
Here we are in all of our glory.
After several performances, tons of food, and general merriment (read: booze), a few of us partygoers moved into the kitchen. Our hostess, Starla (my evil twin), starting putting away some of the food. I watched her casually, mostly to ensure she didn't remove anything that I still wanted to eat.
Then I saw her holding some dip. My eyes immediately shot to the bowl—IT WAS MY FUCKING NUT BOWL!
I watched in silent horror. My mouth agape. I didn't know what to say. How could Starla have my nut bowl?! Had she had it all of this time? (That lecherous traitor!) Or did she make it magically reappear? (That beautiful sorcerous!)
I was stunned. And at a complete loss for words. (I know, RIGHT?!) You have to understand, I devoted months to finding that nut bowl. When I finally gave up hope, I mourned its loss. I wrote a story about it. I even wrote a song about my beloved nut bowl. It was like I was seeing a ghost.
I couldn't take it. I ran out of the room.
Apparently one of my freighbors saw my expression and followed me to see if I was okay. (He later mentioned he thought I had peed my pants or something.)
I only managed a whispered reply, "That's my nut bowl."
My other freighbors joined us to see what the commotion was about. Turns out, my precious nut bowl mistakenly went home with the caterer two years ago. He has so many dishes he didn't even notice it wasn't his. Which meant that Starla didn't steal it after all. (But she still does have mystical powers.)
That's me. Collapsed on the floor laugh-crying (that's different than cry-laughing). Nearly hysterical. But notice I kept my wine safe.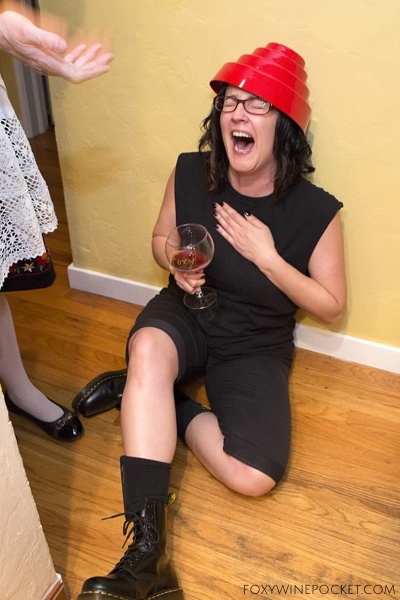 As I later sat around rejoicing and making plans for my glorious nut bowl reunion, some of the other "freighbors" started teasing me. They said really mean things. Things like:
"Really? THAT'S the nut bowl you've been whining about? It's not that great."
"I'm going to dangle that thing over the Golden Gate bridge tomorrow."
"The bowl I gave you is WAY better."
Rather than sit there and take the abuse, I calmly went back to the kitchen, rifled through the cabinets to locate another bowl, transferred the dip into the new bowl, washed my nut bowl, and … shoved the bowl in my bra for safe keeping. Where it remained the rest of the party. (It's possible I knocked on it while making knockers jokes too.)
I later brought the nut bowl home, lovingly rewashed it, and kept it by my bed for the night. I had dreams about my nut bowl and woke up determined to make up for lost time.
Introducing my new everyday, everything bowl: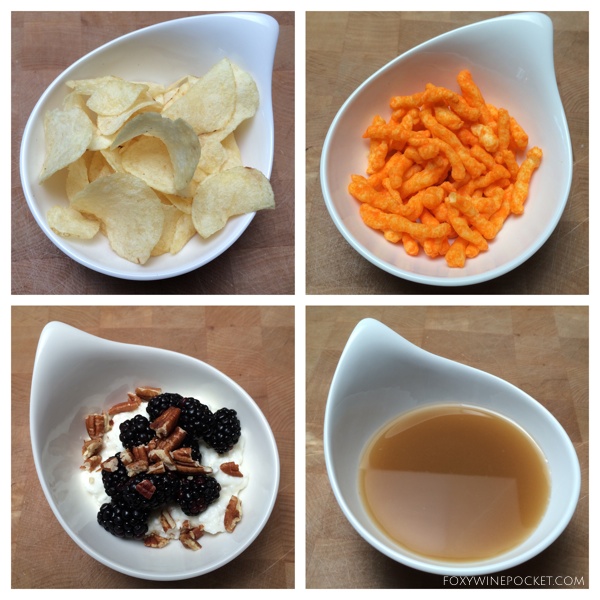 I will never take it for granted again.
Fabulous party photography courtesy of my freighbor, Jaqrabbit.
Follow Foxy Wine Pocket on Facebook and Twitter. You can also subscribe to my blog and never miss a new post. It's quick and easy! (That's what she said.)