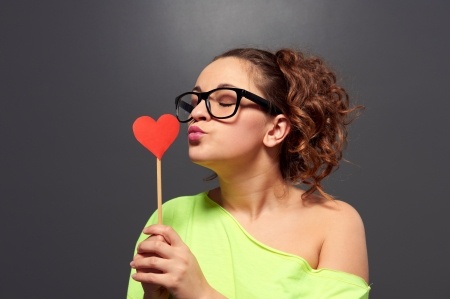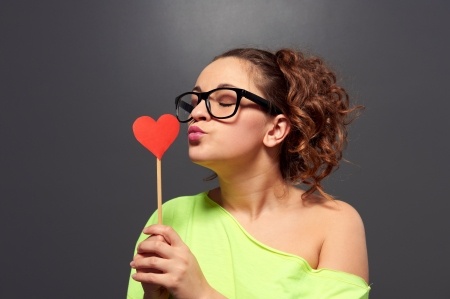 This past weekend, my freighbors (neighbors who are also friends) and I were sitting around a fire pit, drinking wine, and shooting the shit. We told stories of past parties, neighbors we have violated, and other ridiculous shenanigans.
The exact sequence of events is a little fuzzy (did I mention the wine?), but as often happens when I'm around, the conversation turned to sex. Somehow (I'm certain it wasn't me though) we started playing "Slutty, Nerdy, or Normal." You know, the game where you self-select one of those words to describe your sexual history and try to guess (without judgment—this is all in good fun) which your friends will pick? That one.
When I declared myself "normal," my freighbors didn't believe me. They suggested I was lying and/or hiding something. Fortunately, for my good name (meaning I wasn't lying), I have proof.
I have a Kiss List.
See, sometime in my youth I started keeping track of all of the boys I had kissed and, well, did other stuff with. In fact, there was an elaborate set of symbols I used to keep track of bases. A "-" meant we got to first base (you know, good old fashioned kissing). A "+" was used for second base. And "o" was used for third. I think you get my meaning here, and I don't need to go any further.
My freighbors thought this list was hilarious. One freighbor pointed to her head and said, "My list will always stay right here. I can't believe you have a list on paper."
Actually, I'm super glad I wrote it all down—my memory is crap, and I have evidence to back my claim in the "Slutty, Nerdy, or Normal" game.
Another freighbor questioned my sanity, "Has Mr. Foxy seen this list? He knows your number?! You're crazy to discuss that with him."
Yep, Mr. Foxy is well aware of the list—and everything on it. While he didn't keep a list himself, I could (and probably will now) recreate his. We're very open with each other about our romantic histories.
The next day I pulled the Kiss List out of my memory box for funsies. I'm not going to put it on here because I don't kiss and tell. Okay, that's total bullshit, but I really do have some boundaries. And it's possible that many some of those men are embarrassed to ever have been associated with me—so I won't "out" them.
But I will tell you a few things:
All things considered, there really aren't that many names on my list. Or symbols.
My first kiss was in 7th grade. As my own daughter starts 7th grade in the Fall, this is completely horrifying to me.
At least two of the people on the list are now dead. This makes me very sad, but their deaths were in no way a result of me kissing them.
I'm Facebook friends with several of the guys on the list. A few other guys used to be my Facebook friends, but then they left Facebook altogether. Also, not a result of me kissing them.
I Facebook stalk a few of the folks on the list. Natch.
There is no rating system of the quality of said kisses. This is my only regret.
There are a few names on there twice. Apparently, they were either overly-generous with second chances, or they didn't learn their lessons very well.
One guy I, uhhh, "kissed" while on a "break" from a boyfriend was conspicuously missing from the list. I added his name. And the appropriate symbol.
Sadly, Mr. Foxy was missing from the list as well. So I added his name, along with some pretty hearts. And gave him a brand new symbol.
*winks not at all subtly*
I am fortunate enough to smile when I think about each individual on the Kiss List. Even if the relationship ended in heartbreak (like when that one guy cheated on me because I wouldn't add the special home-run symbol by his name), I was better off for knowing them all. They helped me become the person I am today, and I learned valuable lessons from each one of them …
Like don't eat pepperoni pizza right before you kiss someone.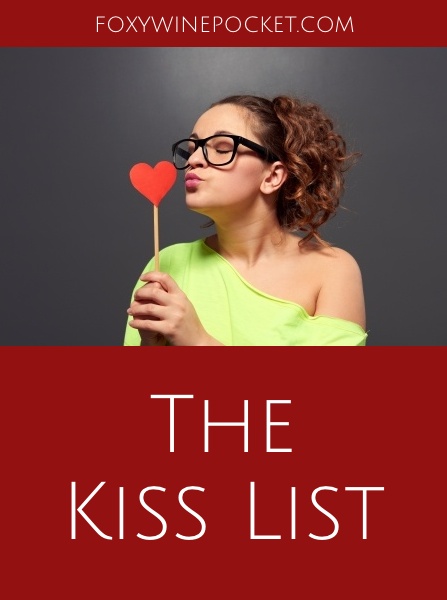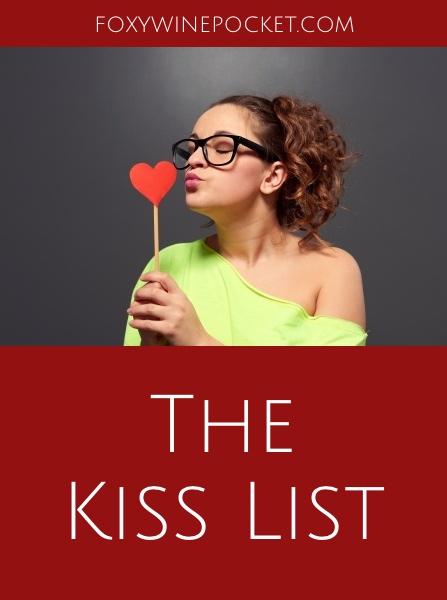 Photo Credit: konstantynov / 123RF Stock Photo
Follow Foxy Wine Pocket on Facebook and Twitter. You can also subscribe to my blog and never miss a new post. It's quick and easy! (That's what she said.)