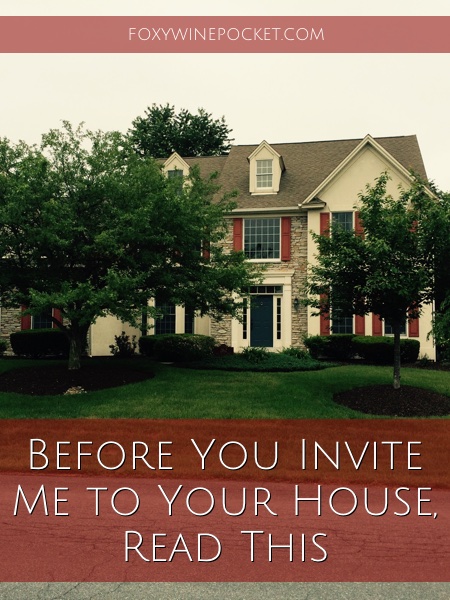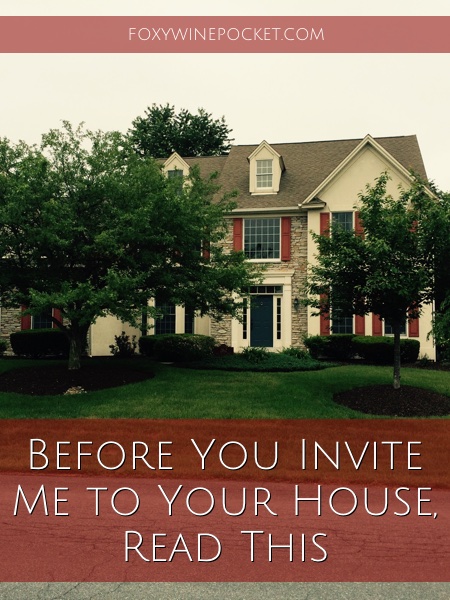 By all outward appearances, I'm an excellent houseguest. I bring hostess gifts (usually salted chocolate caramels from Shurra's). I'm clean and quiet. I even bring my soiled linens (as in used, not peed on or anything) to the laundry room.
But maybe, just maybe, you shouldn't leave me alone in your house.
My friend Christine from Keeper of the Fruit Loops recently invited me to stay at her house the night before we were to attend a conference together. She describes herself as "Martha Stewart and Erma Bombeck with a Roseanne twist" and says that she has "the organized cabinets and mouth to prove it."
So my immediate response to her invitation was, "Oh man. I'm so gonna fuck with your house. I would LOVE to stay with you!"
I arrived at her house planning to completely wreak havoc on it—like, Attorney General with a search warrant at Martha Stewart's mansion wreak havoc.  While drinking all of her wine, of course. I had an actual LIST of all the ways I was going to mess with her house. You know, rearrange her pantry and spice rack, mess up her perfectly folded and stacked towels, put salt in the sugar bowl, and the like.
When I arrived, Christine made me feel right at home. Her husband courteously brought my suitcase to my room, and she showed me around. In case I had forgotten anything, my gracious hostess had generously set out supplies and snacks for me. She's obviously been paying attention—can you see the BACON CHOCOLATE?!?!
As soon as she left me, I dumped the entire basket in my bag. Natch.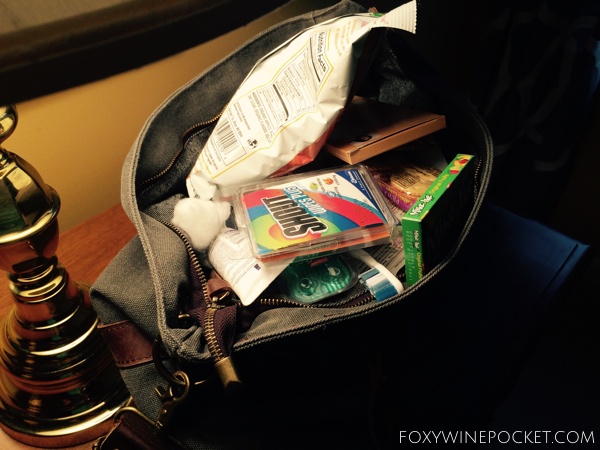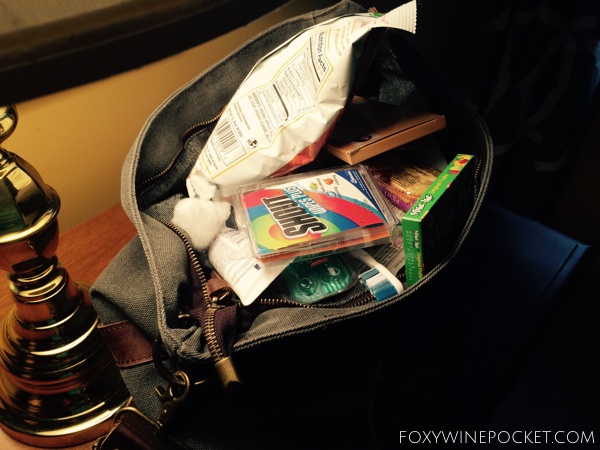 Don't worry. I left a thank you.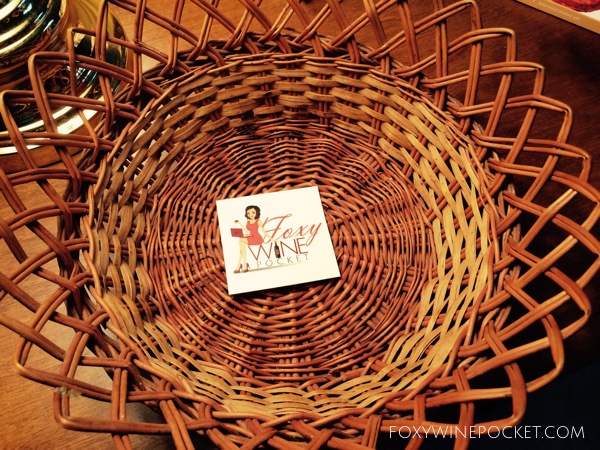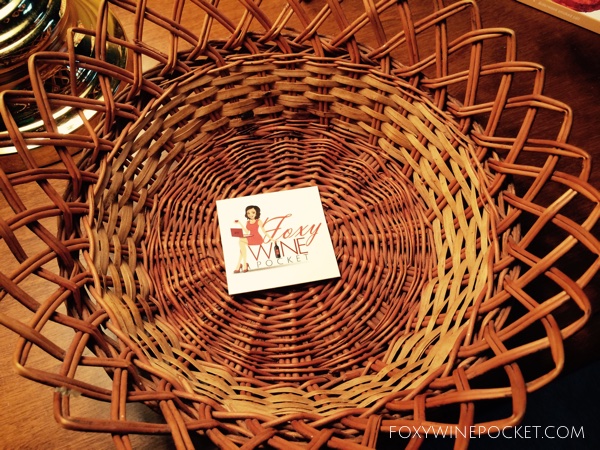 The guest room accommodations were perfect. So clean and comfortable. And, apparently the bedding was brand-new—purchased in my honor. (You know she just used me as an excuse to buy something she had been coveting.)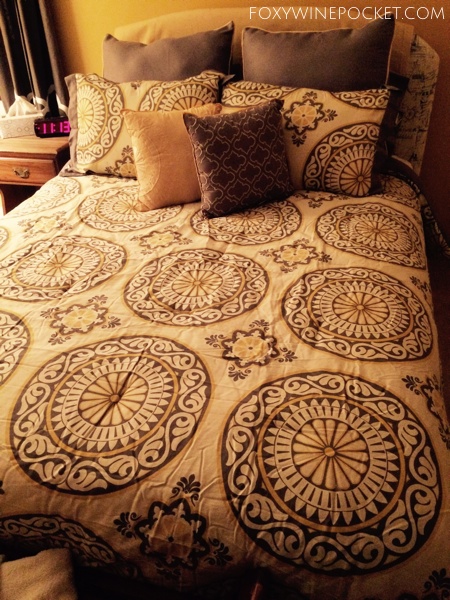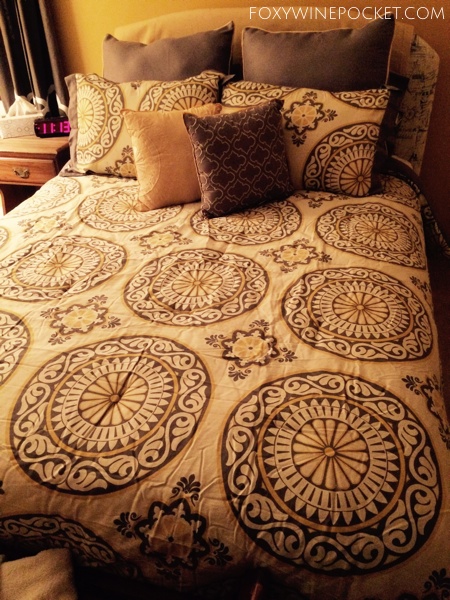 So I immediately got naked and rolled around with my dickeys.
After I snooped through every drawer and closet in my room and the guest bathroom got settled in, I joined my host and hostess downstairs for a nightcap. Christine served wine and snacks.
It was during our discussion over drinks that I learned my host and hostess are both in the medical field. People in the medical field generally have access to some good … uhhh … medicine. I immediately changed my plans from terrorizing Martha Stewart to looking for the good shit in Dr. House's apartment.
The next morning while Christine took the kids to school and after her husband left for work, I got down to business. I checked out every cabinet, closet, and secret hiding spot in the house.
I inspected the bathrooms. But the medicine cabinets were beyond disappointing.
I searched through all of the underwear drawers and bedside tables. NO GOOD STUFF.
I did find a shit-ton of knives. Apparently, my host and hostess are serial killers in their spare time.
WHERE WERE THEY HIDING THE GOOD SHIT? I rifled through the attic (and found a single baby shoe—creeeeeepy), the basement, and more rooms and drawers and good places to hide stuff than you can imagine. I didn't find any type of contraband or embarrassing secret stash of any kind. Not even in this mailbox. What?! Don't you have a mailbox inside your house? Sadly, there was no weed in there either.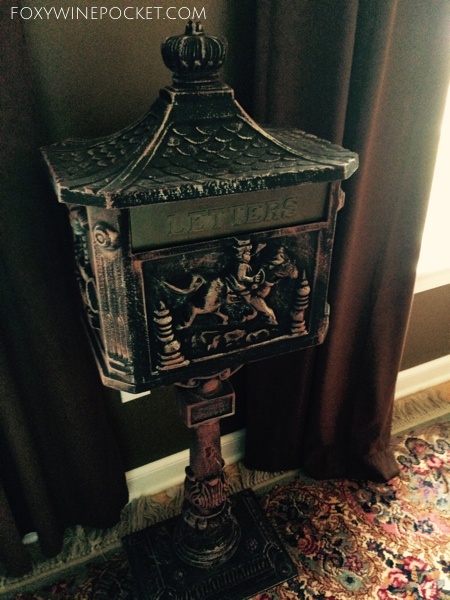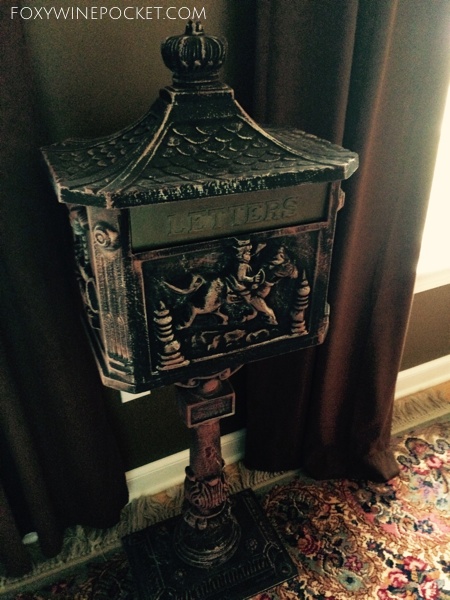 I began searching bookcases and walls for entrances to secret passageways and torture chambers. NOTHING. Fortunately, I did find the Scotch cabinet.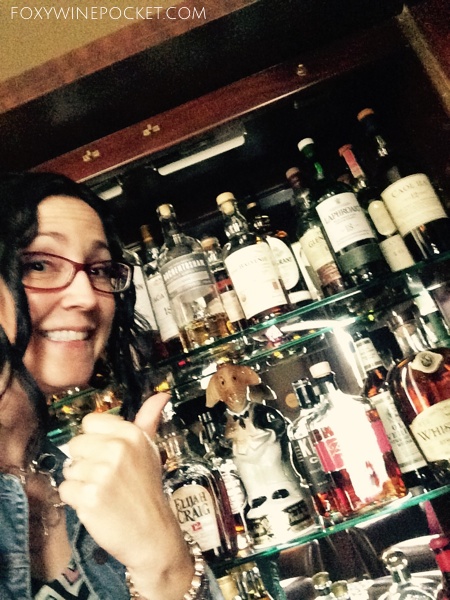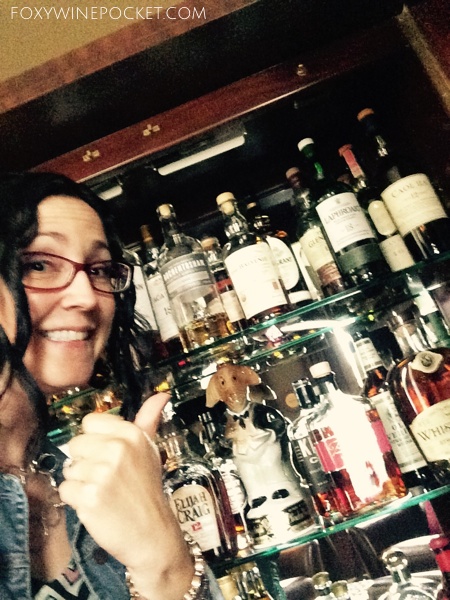 So I sat down and had a drink. I contemplated that maybe, just maybe, she was the perfect homemaker after all.
By this time I was pretty tired and on the verge of giving up my quest so I decided to go take a nap. In the master bed, of course.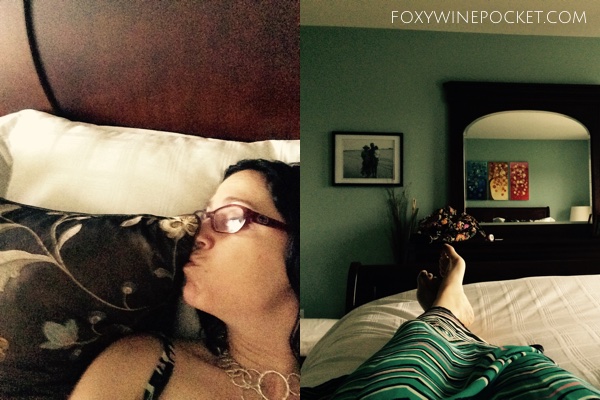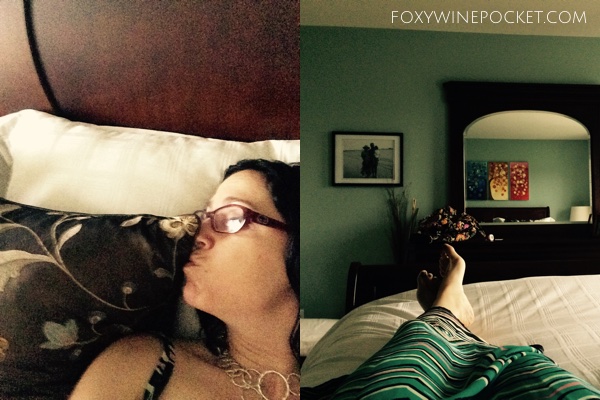 After a quick snooze, I decided to rinse off in the master bathroom and re-think my scheme.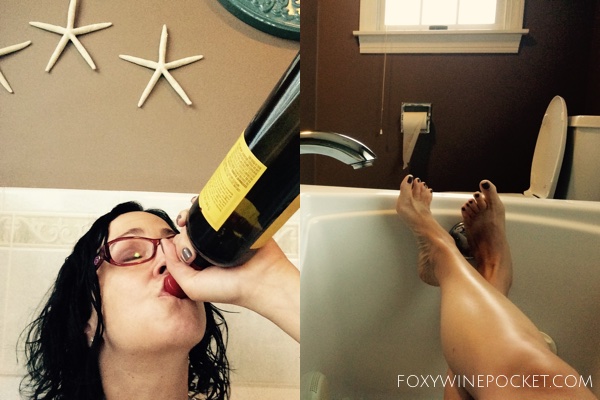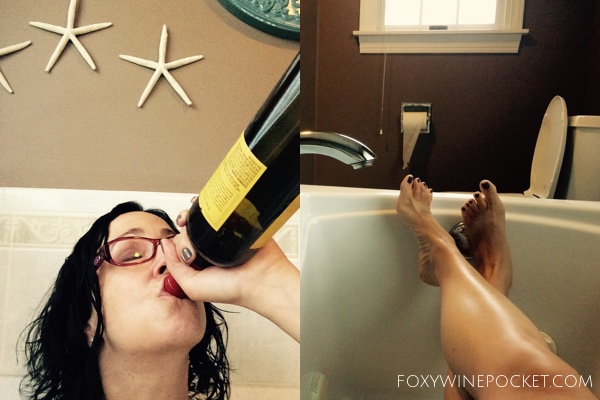 My plans foiled, I gave up on finding anything juicy in the house and decided to return to my original idea of messing with Christine's stuff. 'Cuz that's always fun.
First, I turned all of the toilet paper the wrong way.
Then, I removed one battery from each of their remotes.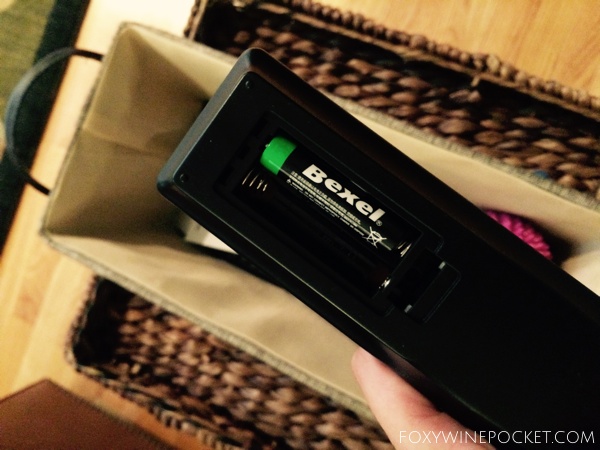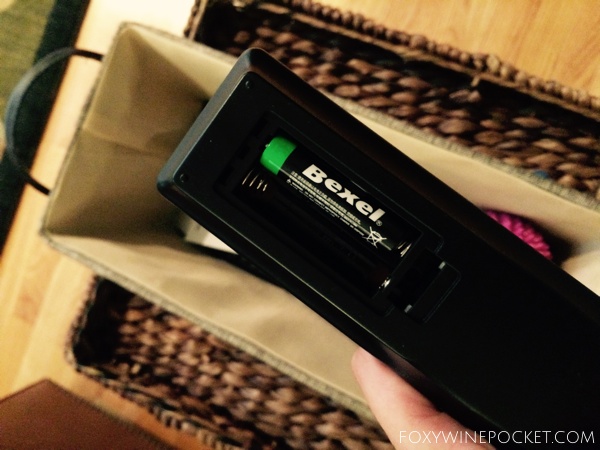 I even messed with her perfectly aligned pantry.
But then I got bored and just drank another bottle of wine.
I guess the moral of this story is that if you invite me over to your house, and you've read my blog, you better hide your stash off-site. Like the Burkes obviously did.
P.S. I found this purse in her closet. I'm certain she meant to include it in the guest room goodie basket. So I stashed it in my bag as well.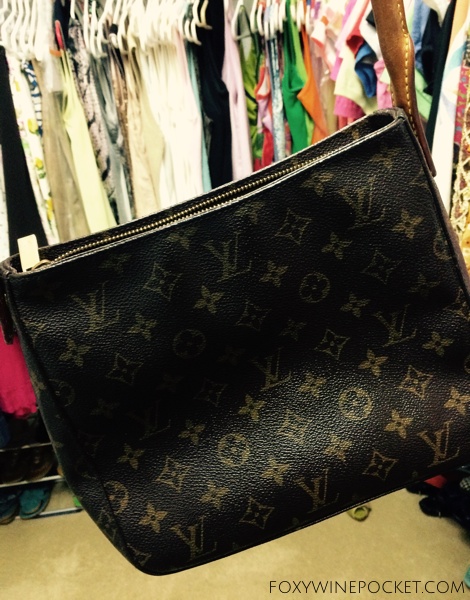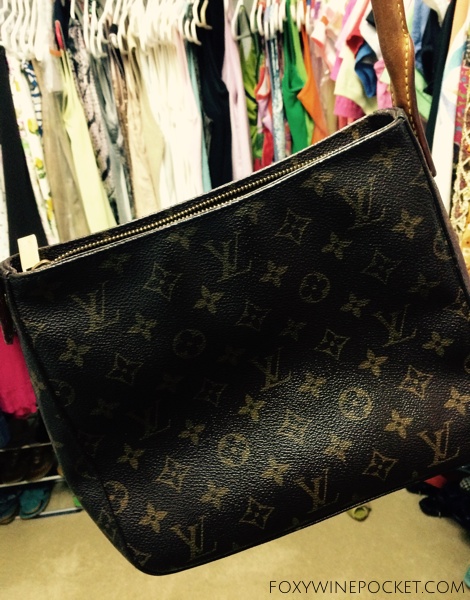 Follow Foxy Wine Pocket on Facebook and Twitter. You can also subscribe to my blog and never miss a new post. It's quick and easy! (That's what she said.)