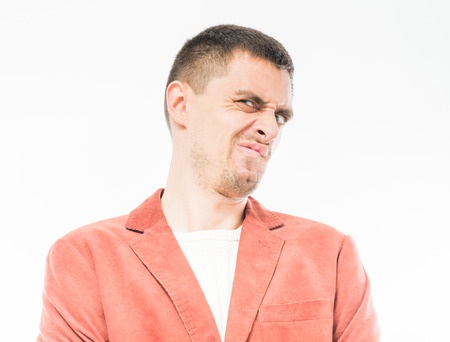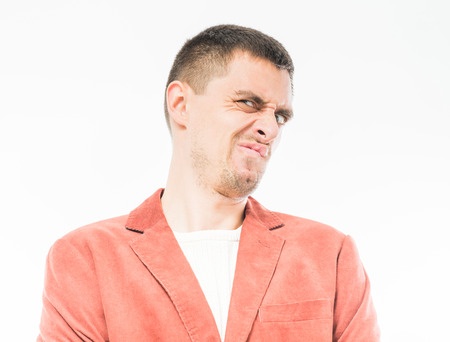 Apparently my post on what women really think about blowjobs offended some people. People of the penis-toting variety. It seems there are a lot of men out there who don't like to hear that giving head is not a top priority (or a top joy) for some women.
I feel the need to reiterate that I never suggested that ladies don't or shouldn't give oral sex; I just said that we don't enjoy it as much as men would like to think (or as much as porn actresses would have them believe). I would also like to point out that I encouraged people to give it as much as they want to get it.
Still, a number of men were offended that I suggested that sucking the salami is not exactly pleasant for the ladies. And some were so outraged they tried to throw in my face that going downtown on their female partners wasn't so pleasant either.
What a bunch of fucking whiners.
First of all, men are not going down as much as they say they are. I've long suspected that they don't give as much oral sex as they receive, but I decided to collect some data to prove it. I couldn't ask any guys about this because, in my experience, they will say anything to look good (presumably to get a BJ). So I turned to my friends science and asked a few simple questions:
Has every guy you've given a blowjob to returned the favor?
What percentage would you say has returned the favor?
Has any guy ever flat-out refused to give you oral sex or made a disparaging remark about it?
Of those I surveyed, only one told me that her partners returned the favor 100% of the time. (I now refer to her as "Sweet Kitty.") The rest of the women either laughed at me and/or replied, "AW HELL NO!"
Turns out, the average return rate was 58%. A mere 58% of men gave their women oral sex after receiving it. And some of those guys flat-out refused to perform cunnilingus because: "That's fucking gross" and "I don't like anything mushy in my mouth."
So all that bitching and moaning about a little blowjob survey and they're not even returning the favor? That's pretty crappy. Especially considering that they have the easier job.
Which brings me to my next point: giving a blowjob is way worse than going down on the lady.
Let's take a closer look. (But not like with actual pictures; this isn't THAT kind of blog.)
Now I'm not going to compare the smells and the tastes. I think we can all agree that female and male genitals smell and taste like, well, genitals. (Practice proper hygiene, folks.)
I'm also going say that pubic hair is a wash. Both genders have it. While more women seem to manicure that area, we also don't have to get as much pube-in-mouth action because we're not sucking hairy penises. (At least I hope not.)
So here's why the blowjob sucks more (see what I did there?):
There is a large cylindrical object in your mouth being rammed down your throat. This object can cause extreme jaw discomfort and seriously fuck with your gagging reflex. Men, if you don't believe me, go spend 10 minutes deep-throating a Costco hot dog. HAHAHA! Just kidding. It never takes 10 minutes.
At the end of a blowjob, a foul-tasting, vicious wad of goo shoots into your mouth. Or somewhere in the room. I'm not sure which is worse, honestly. Most women agree that the salty surprise is the worst part. (Except one lady who told me, "I don't like balls. They're weird. I feel like I should do something with them, but they're baggy and whiskery. And they move around in a way that makes me nervous.")
When a man is done, he's D-O-N-E. There's no more fun to be had with his joy stick. We women can keep going … and going … and going.
And I can keep going and going and going about this topic, but I think I've made my point here. Men are whiners about oral sex. It's as simple as that.
In the spirit of full disclosure, I think I should mention that one woman I interviewed said, "I threw up on a guy when I was going down on him once."
Okay, so, that guy had a legitimate reason to whine.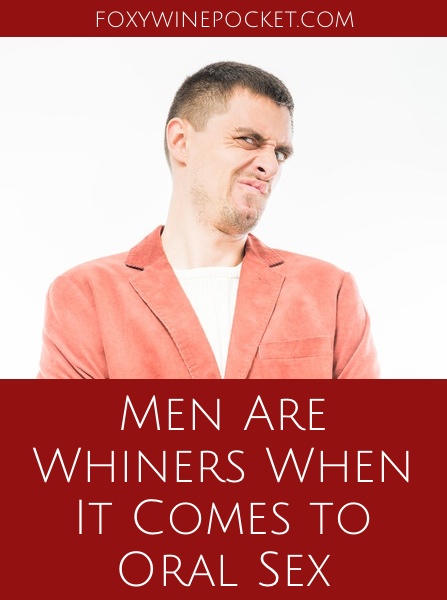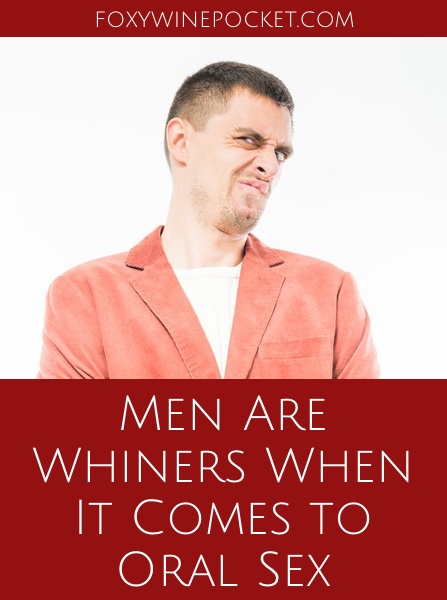 Photo Credit: slasny / 123RF Stock Photo
Follow Foxy Wine Pocket on Facebook and Twitter. You can also subscribe to my blog and never miss a new post. It's quick and easy! (That's what she said.)