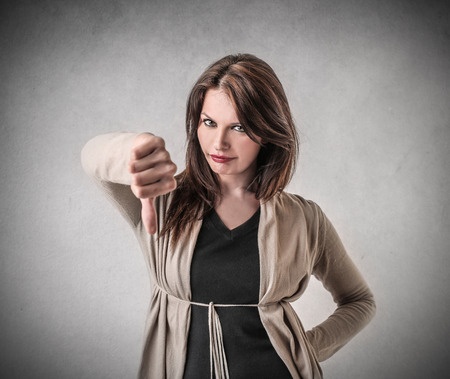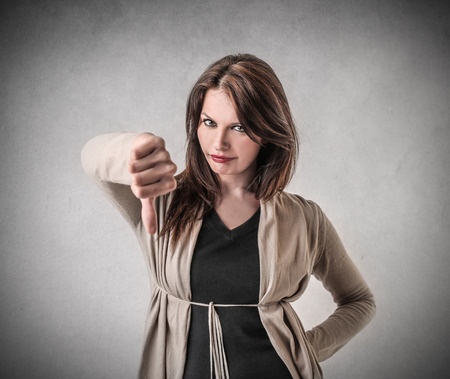 I bought a shirt the other day. Initially I bought it because my friend's nine-year-old daughter created the design, which I thought was genius and hilarious. Also, I like to support my friends in their artistic endeavors. (I *swear* I'm not trying to guilt-trip you into buying one of my books.)
But, seriously, how awesome is this shirt?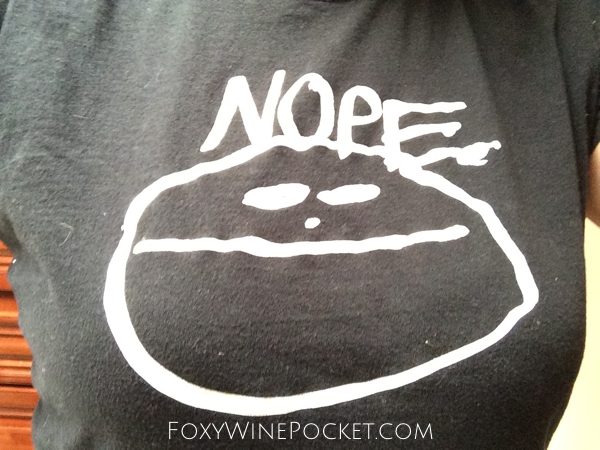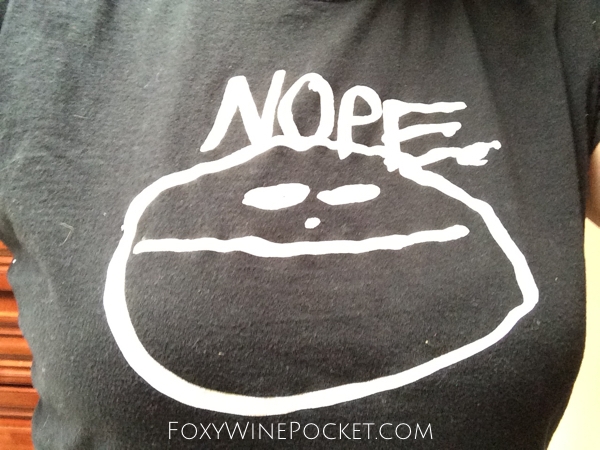 When the package arrived, I dropped my purse and the other mail, ripped off my top, and adorned myself with my new shirt. I strutted around the house all casual-like, humming my favorite song and pretending I wasn't wearing the most fantastic t-shirt in the history of all t-shirts.
My husband chuckled. My tween daughter laughed and immediately asked me to order one for her. My nine-year-old son looked at me, rolled his eyes, and walked away. (Guess which family member is my favorite?)
Not only is this shirt visually appealing and incredibly comfortable, it has practical uses. For example, I started answering my kids' questions by simply pointing to my shirt.
"Mom, can I have dessert?"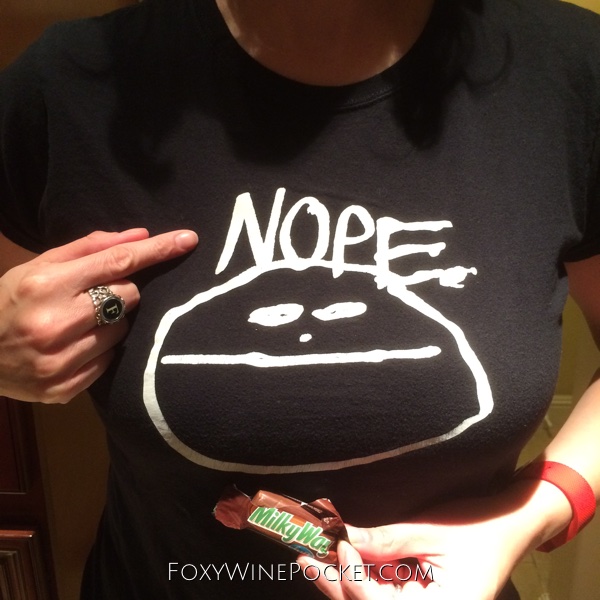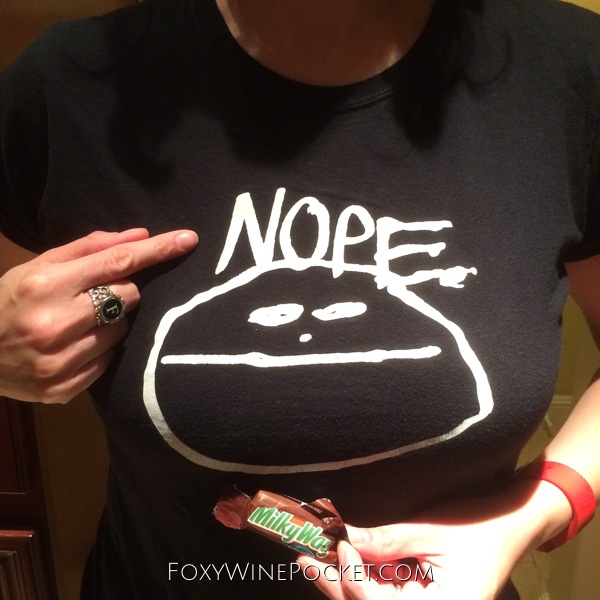 "Mom, can I paint my room black?"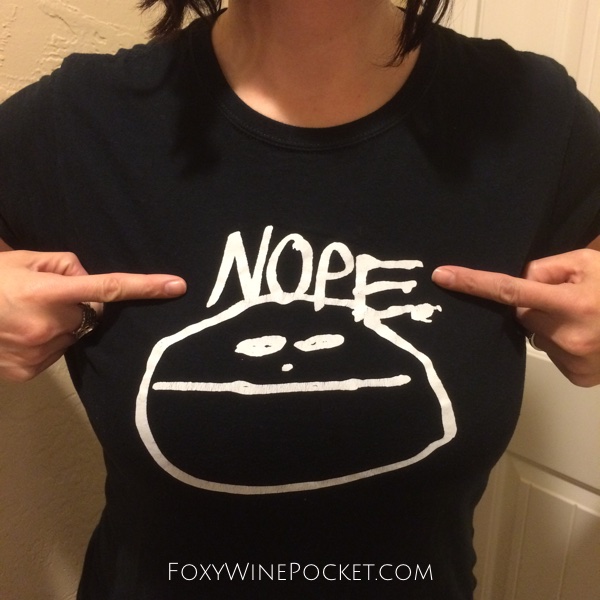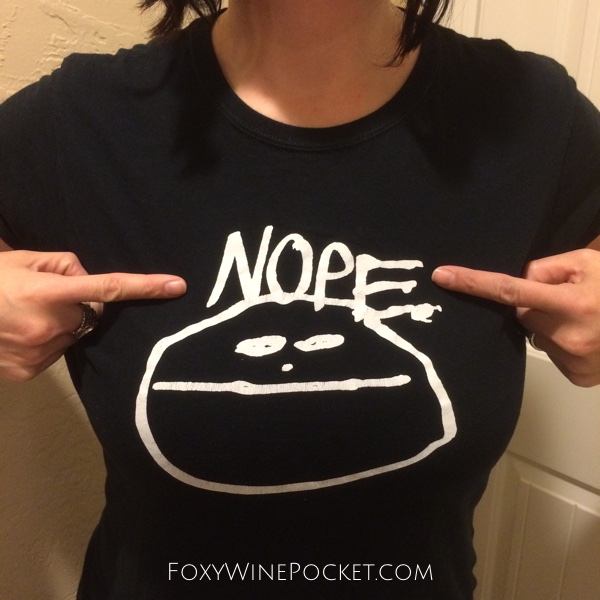 "Mom, can I invite 15 friends over for a sleepover Friday night?"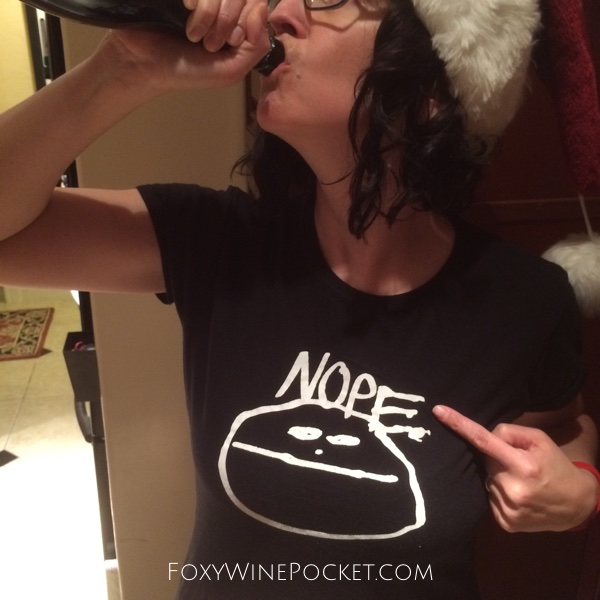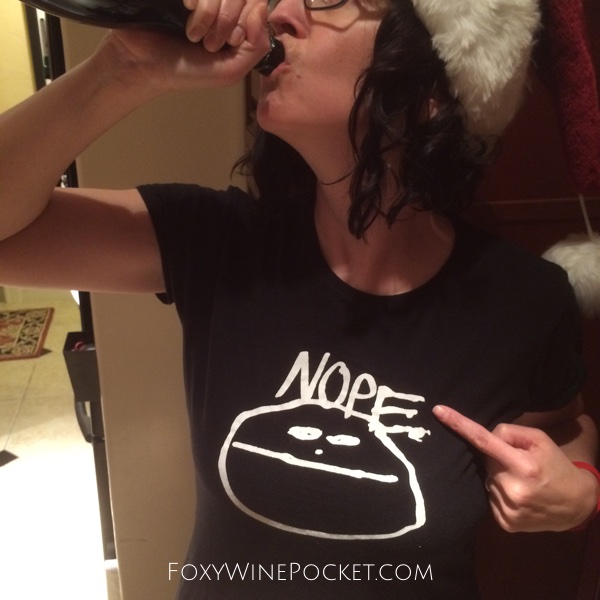 It works for husbands, too.
"Heeey baby, wanna do it?"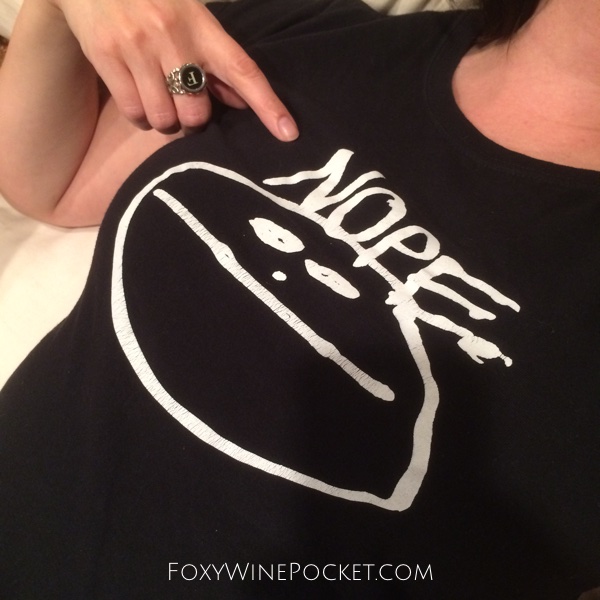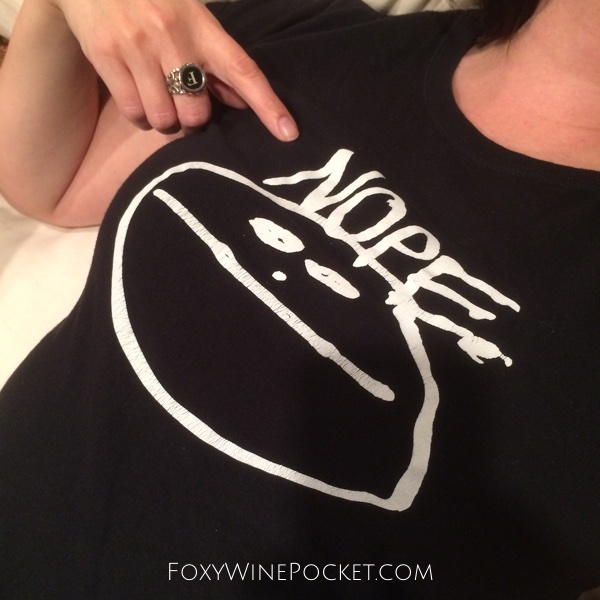 Pointing to my shirt was so much easier than forcing open my mouth and actually speaking words. Also, the shirt made it possible to respond to my family while I was chugging wine coffee water.
MULTI-TASKING, PEOPLE.
Later that night, after a few drinks, I started talking crazy waxing philosophical—as I'm apt to do—about the deeper meaning behind the shirt.
See, I'm at the point in my life where I no longer put up with any bullshit. I don't give a fuck what other people think about what I do or what I'm wearing. Or even if they hear me fart. (Thanks Grandma!) And I certainly won't allow myself to get roped into "favors" or "social events" or other stupid crap.
I'm going to do what I want, when I want, how I want, and where I want. Well, within the legal limits of course. (Mostly.)
This shirt, man, it's so liberating. It allows me to be free… free to be me. With my own personal movement—The NOPE Movement. Here are a few examples of how it works:
NOPE, I will not get sucked into your personal drama on social media.
NOPE, I will not shower today just because society has certain "hygiene" standards.
NOPE, I will not over-extend myself by volunteering to teach art for the 6th grade even though I don't have a child in that class. (Except I totally did that. I can't help it—I love our school.)
NOPE, I will not feel guilty about this Netflix marathon. It's for my mental health.
NOPE, I will not reply to the creepy foot fetish guy that keeps sending me Facebook messages.
NOPE, I will not allow people to leave their dog's poop in my neighbor's yard.
NOPE, I will not be swayed by your passive-aggressive suggestions that I host that party for you.
Think about it: what would happen if you could just respond NOPE to all of the bullshit in your life? It would better than drinking boozy Nutella eggnog while riding on a talking unicorn through rainbow-colored clouds. With free Wi-Fi.
JOIN ME.
Now, this philosophy doesn't give us permission be assholes. 'Cuz that's not cool. We'll still spread love and compassion and joy in the world. And we'll be happy to do that—because we'll be saying NOPE to the bullshit.
Are you with me? (The answer here is actually YEP!)  Tell me in the comments how you will yield the power of NOPE.
P.S. I love this shirt so hard, I bought three of them so I'll probably always have a clean one. Do I feel silly about doing that? NOPE.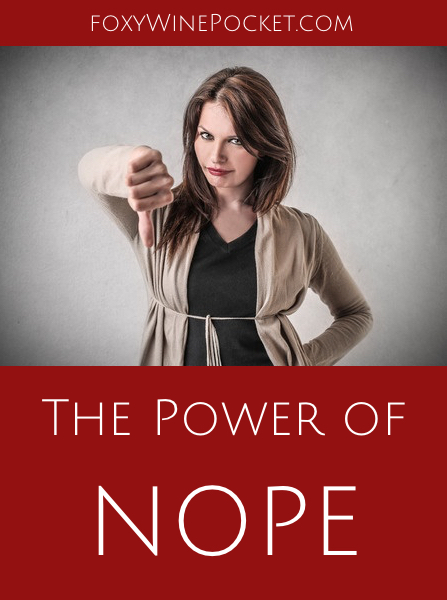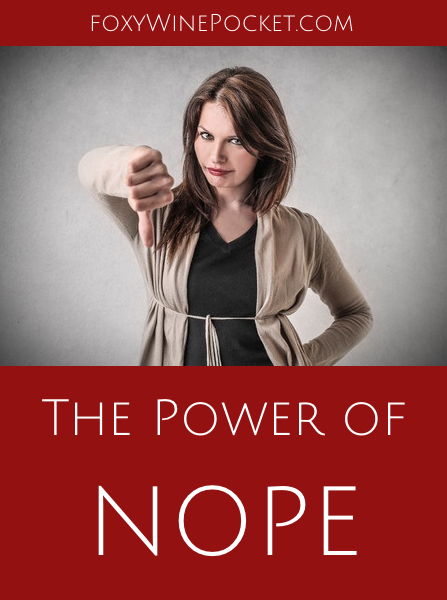 Photo Credit: bowie15 / 123RF Stock Photo
Follow Foxy Wine Pocket on Facebook and Twitter. You can also subscribe to my blog and never miss a new post. It's quick and easy! (That's what she said.)