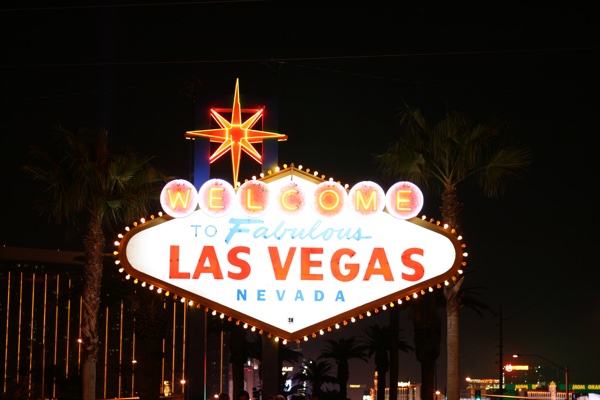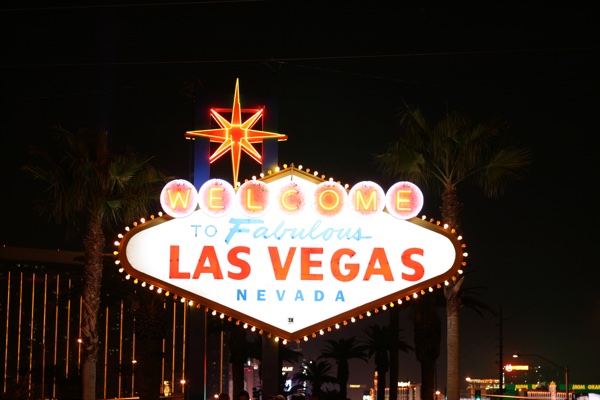 While I'm definitely too old for Vegas, I'm not too old for a Vegas-themed party.
Fortunately, at the beginning of every new year, my freighbors (friends who are also neighbors) throw an epic rager (I know, I'm even old for using that word). You come in costume, equipped with a short performance, according to a designated theme. Past themes have been Television Stars, Dead Celebrity, and Matchy-Matchy.
This year's theme, as you probably guessed, was Vegas.
As soon as the theme was announced, Mr. Foxy's costume was obvious.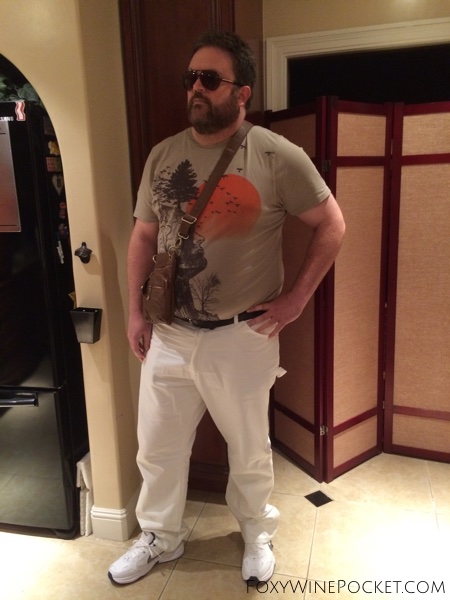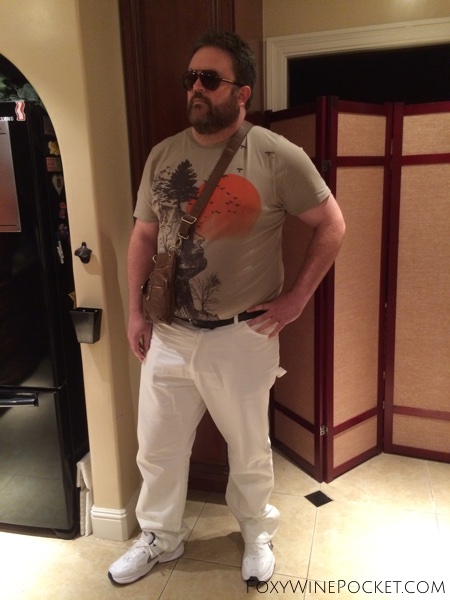 I mean, he couldn't possibly have gone as anyone/thing else, right?
Because I'm too big to fit in Alan's BabyBjörn, I had to come up with my own idea completely unrelated to his.
Inspired by my methy rash face, I was initially going to be a crack whore. I even bought one of those popcorn shirts that fits everyone. In leopard print, no less.
But I'll have to save that for another day because I came up with a better idea…
A JILTED BRIDE!
Now, I've dressed up as a jilted bridesmaid at a Halloween party before, but never a bride. I didn't mind ruining my bridesmaid dresses, but my wedding dress was carefully vacuum-sealed for generations to come. And maybe my daughter would want to wear it, right?
Yeah, well fuck that. My 12-year-old daughter is already taller than I am, and I'm certain will have a completely different vibe going on at her own wedding. (Right now, it involves Supernatural-themed attire.)
So I decided to pull out my dress and go for it. Assuming it still fit. (It did. Just barely, but it did. I may have had to rip the seam on the petticoat. But whatever.)
First, I had to do my makeup. I spent a long time on it, even applying eye shadow primer, foundation, and blush—things I rarely use. After the liner, shadow, lipstick, and mascara, I assaulted my eyes with eye drops.
Voila! JILTED BRIDE TEARS!
Then, I had to get my props ready. I bought the cheapest bottle of champagne I could find at the drugstore, poured out the contents, and refilled the bottle (only half-way, I swear) with a vodka-tonic. I initially felt guilty about pouring out the champagne, but after I took a sip and spit it out, I no longer felt any remorse. (That shit was worse than cough syrup.)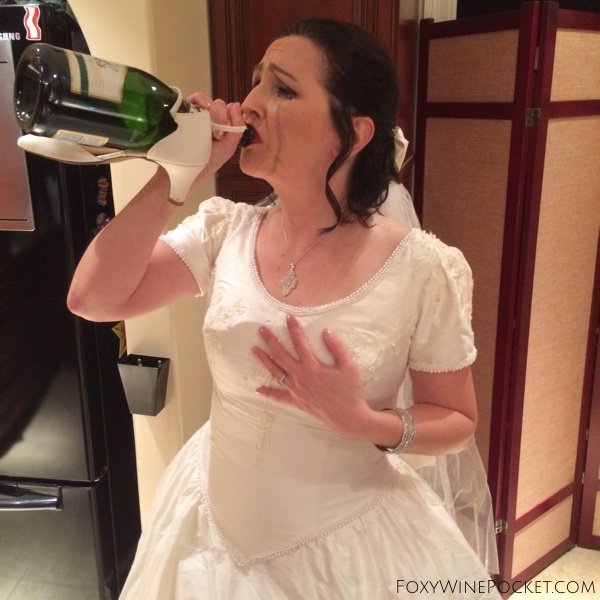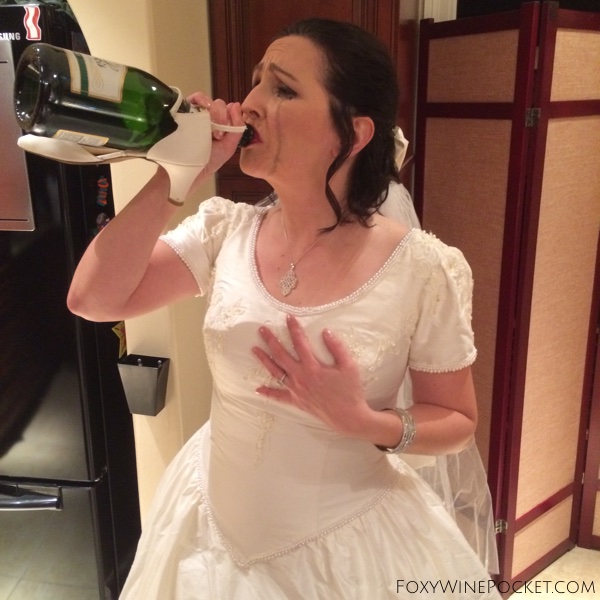 What can I say about my performance? Well, if Mr. Foxy had been doing his job, then you would have video of that performance. But he drank too much of his Jägermeister prop and forgot. (You can send hate mail directly to him.)
So all you get is my script. (It's important to remember that my singing voice kills small animals and houseplants.)
"Where do broken hearts go?
Do they find their way home?
Blah, blah, blah, blah, blah, blah, mamamamamaMA.
And if somebody LOVES YOU,
WILL THEY ALWAYS LOVE YOU?"
*sob*
"Oh my God, that bastard. *another sob* He said it would last forever. *have trouble breathing* I thought it would last forever."
"I guess I thought you'd be here forever.
Another illusion I chose to create.
You don't know what you got, until it's gone,
and I found out a little too late…
YOU'RE A HARD HABIT TO BREAK."
*sob then come to revelation*
"Break her face. That's what I'm gonna do. I'm gonna break that BITCH'S FACE."
"But I have to pee first. *look at audience* Can someone help me go to the bathroom?"
END SCENE
Fortunately for all of us, even though we don't have the video, Jaqrabbit photographed me in in action.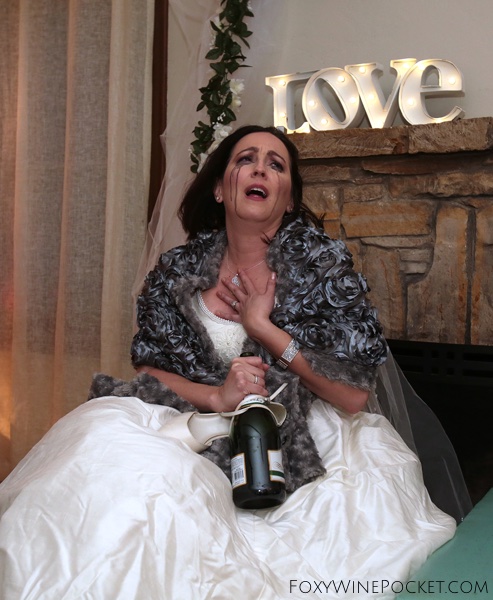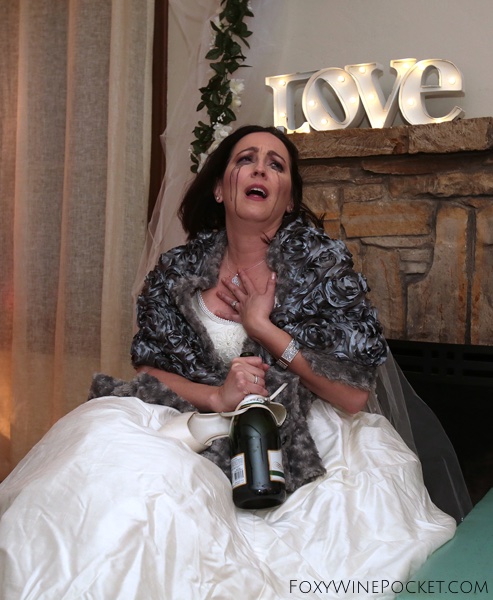 She also caught a shot of me at the end of the night doing my best "I am a newly single woman. Hear me ROAR." Performance.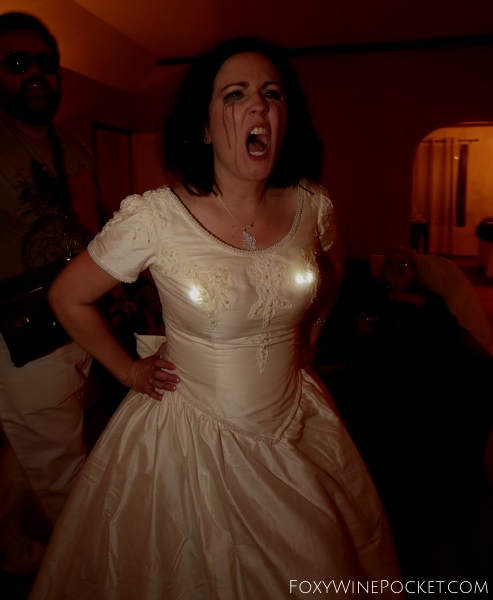 It was a wild and crazy night, folks. And what happens in Vegas … gets put on the blog. Apparently.
P.S. Now that I know my wedding dress fits, you can expect me to be wearing it a lot more often. You're welcome.
P.P.S. I dedicate this post to Michelle at Rubber Shoes in Hell. She loves pictures and needs some good distraction right now. (Love you and Randy, Michelle!)
Photo Credits: Madcoverboy at English Wikipedia (Vegas Sign) and Jaqrabbit (ridiculous Foxy performance images)
Follow Foxy Wine Pocket on Facebook and Twitter. You can also subscribe to my blog and never miss a new post. It's quick and easy! (That's what she said.)