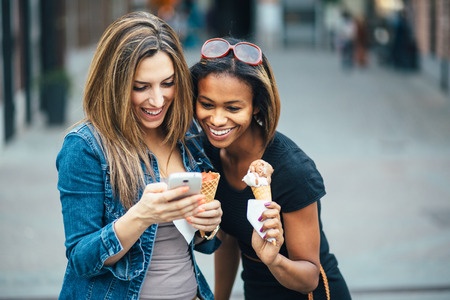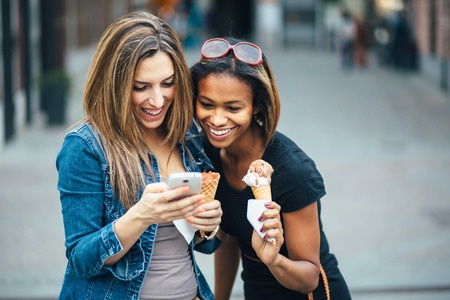 Although we don't talk every day, I think about you constantly. An inside joke here, a shared sorrow there—I love these reminders of you, and I want to ensure you know a few things.
The day I met you, my life changed for the better. You're stuck with me now. I am forever grateful to have you as my best friend.
When I'm drunk and profess my undying love for you, it's not the booze. I really do love you that much.
I will always tell you if you have spinach in your teeth or toilet paper stuck to your shoe. I might take a picture first, but I promise I'll tell you.
I will never spill your secrets. And not just because you've got more dirt on me.
You can poop at my house anytime.
When my kids are in trouble, I know they'll call you because 1) you'll help them, 2) you'll love them no matter what, and 3) you'll calm me down.
While my husband's snoring drives me crazy, I will gladly jump out of bed in the middle of the night to reply to a text from you.
I cherish our "No Judgment" policy—except when it comes to trying on jeans, because we need our butts to look good.
You make me laugh like no other. You're my favorite reason to pee myself.
I'll always give you the last French fry.
I love you more than coffee and wine, but hopefully I will never have to prove it.
I've always got your back. And I'll always have emergency supplies, including tampons, breath mints, lip gloss, and an escape route.
I'd rather take a vacation with you than my own family.
Life has thrown us some curve balls. I'm glad we have each other to make those rough patches easier.
Thank you for talking me out of that tattoo.
Your battles are my battles. Your enemies, my enemies. Your boycotts, my boycotts. (Please don't boycott bacon.)
You can always lie to your husband and tell him those Amazon packages are really mine.
You are welcome to vent in my house day or night. I have a comfy couch and a bottle of wine with your name on it. Or vodka, if necessary.
You're so much like family to me that I don't even bother to clean my house when you come over. Or myself, sometimes.
I've lost count of whose turn it is to buy lunch, and I don't care.
Just give me "The Signal," and I'll find a way to get you out of talking to "That Person" at the party.
No one understands my special brand of crazy like you do. Even better, you proudly wave your freak flag with me.
You know things my husband doesn't even know—like my secret fantasies, my iPhone passcode, and my real weight.
I can't wait to see what kind of trouble we'll get into when we move into the retirement home together.
Obviously, we have a true friendship based on mutual love, laughter and respect (see above). Because of that, when I die, I trust you'll delete my browser history.
© 2016 Kathryn Leehane, as first published on Scary Mommy.
Photo Credit: mindof / 123RF Stock Photo
Follow Foxy Wine Pocket on Facebook and Twitter. You can also subscribe to my blog and never miss a new post. It's quick and easy! (That's what she said.)