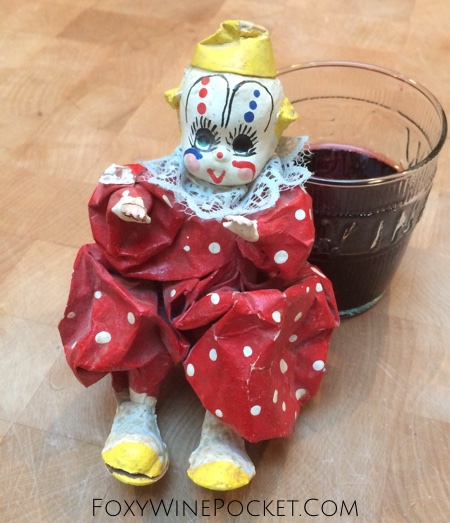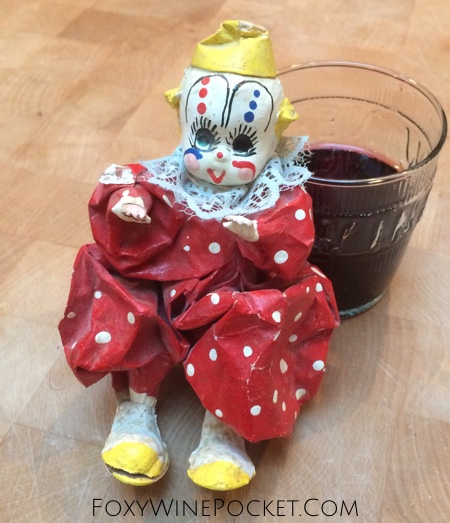 If you have followed my blog for any length of time, you are probably familiar with my stance on clowns. I hate them. Not a normal level of hate, mind you. I loathe everything about them. Their beady little eyes (that bore straight into your soul). Their expressive eyebrows (that signal to their hounds of hell to go in for the kill). Their pasty, white skin (that never sees the light of day because they hunt at night). Their big, red noses (that, let's face it, probably need some sort of antibiotic ointment—I don't even want to imagine where those noses have been).
My friend Ashley constantly teases me about my level of disdain for the painted archangels of the circus.
Ashley: How can you not like clowns? They're so fun and happy.
Me: They're vile and evil and full of dark, murderous plans.
Ashley: What?! They're full of joy!
Me: They are harbingers of the apocalypse.
Ashley: You're crazy. Clowns are wonderful. You can't make me dislike them.
Me: CHALLENGE ACCEPTED.
Fortunately, I happened to be staying at Ashley's house before a recent conference. Unfortunately for Ashley, this presented the perfect opportunity for me to preach from the pages of Salman-nosed Rushdie's Clowntanic Verses. I collected supplies from my adorably twisted freighbors (neighbors who are also friends) and did a little shopping prior to my trip. I actually had to bring an extra suitcase JUST FOR MY CLOWN PRANKS. I am nothing if not dedicated.
I guess lovable Ashley had gotten wind of my nefarious plans because she tried to play a few games of her own. She is clearly a much nicer person than I am and oh so cute and sweet…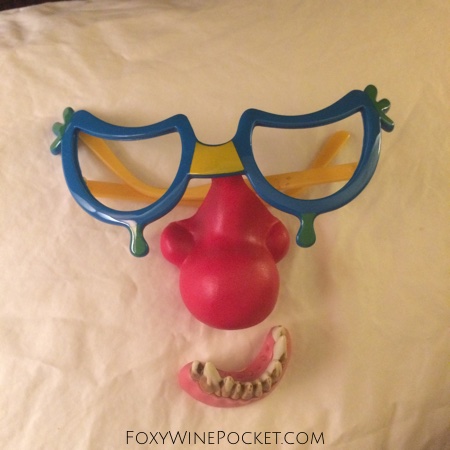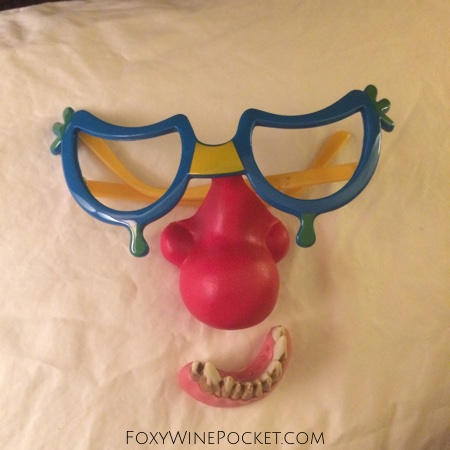 I smiled and shook my head at the pillow display. Poor, innocent Ashley had no idea what I had in store for her.
For my first trick, I went with the simple and straightforward: "Replace the Beautiful Centerpiece with a Murderous Clown in the Act of Stabbing an Innocent Girl."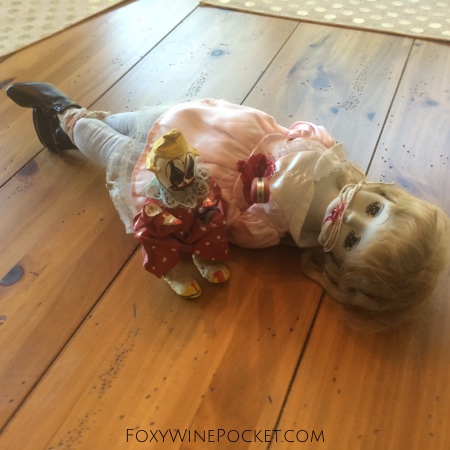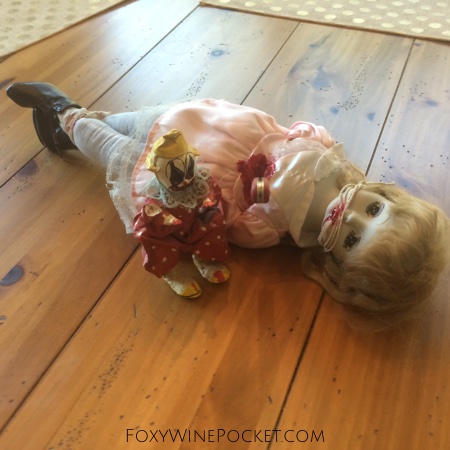 Want to see it closer? Notice the blood on the hands and shoes. In my head, the clown cleaned his teeth with that knife prior to stabbing his victim.
Yes, I brought this creation all the way across the country from California. Extra "blood" and twine too. I even left a note for TSA. You know, so they wouldn't think I was crazy.
I sipped coffee and snickered to myself as I waited for my clown-loving prey to discover this monstrosity. Ashley glided into the kitchen, took one look at the new centerpiece, and asked with genuine concern, "What happened to you as a child to make you this way?"
I sighed in defeat (and a little self-loathing). "That's a long story for another time, Ashley."
She beamed at me with her sparkly smile. "Well, you won't make me dislike clowns. I love them. This would make a great Halloween decoration, though."
Fuck. I thought for sure I'd get a scream out of her. Some shuddering? Maybe even a tear. But I got nothing. Not even a micro-gasp. So I switched gears. When she took her boys to their baseball game, I did what any normal person would do: I put a head in her refrigerator.
No, not a clown head. Clowns don't put clown heads in refrigerators; they decapitate perfectly happy humans and put those heads in cold storage for other perfectly happy humans to find. After defacing them, of course.
I sat at the breakfast counter and enjoyed my wine, waiting patiently for her return. Once bubbly Ashley arrived home, I casually suggested she pour a nice cold glass of white wine for herself. And I trembled with excitement.
She opened the refrigerator door, leapt backwards with her arms raised defensively, and emitted an animal-like shriek. Terror emanating from every pore of her body. (That last part might have been in my head too.)
MISSION. ACCOMPLISHED.
She grabbed the head and thrust it in my face. I thought she might kick me out of her house, but here's where the story gets good. After Ashley cursed me under her breath, a devilish look swept over her adorable, wholesome face. She stashed the head back in the fridge (after retrieving the wine, of course) and waited with anticipation for her husband, Todd, to enter the kitchen.
"I put some beer in the fridge for you, hun," she called to him in her best Stepford Wife voice.
Todd sauntered over to the fridge, opened the door, jumped back, and shouted through clenched teeth, "WHAT THE?! WHAT IS THAT?!"
Ashley and I burst into giggles. I say "giggles" instead of maniacal laughter because we absolutely did not do that, I swear.
After that prank, our relationship was solidified. We would work together to scare the crap out of Todd. Marriage be damned. Houseguest privileges be damned.
"What do you have next? Let's get him good!" Ashley goaded me.
I showed her my next stunt, and she shoved me into the pantry whisper-screaming, "JUST STAY HERE. TODD WILL BE RIGHT BACK."
At this point, I think Todd was on to us. As he entered the hallway, he froze, squinted at me, and yelled, "What is WRONG with you?"
Sorry, Todd, we don't have enough time to go into that.
After two days of my clown pranks and Ashley's warm hospitality, it was time for us to depart for the conference. Todd was visibly relieved to see me packing my bags, probably thinking that meant an end to our hijinks. Little did he know that we left him a present in the bathroom.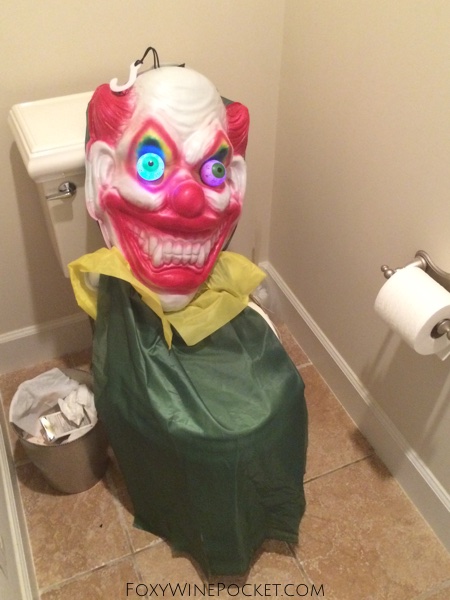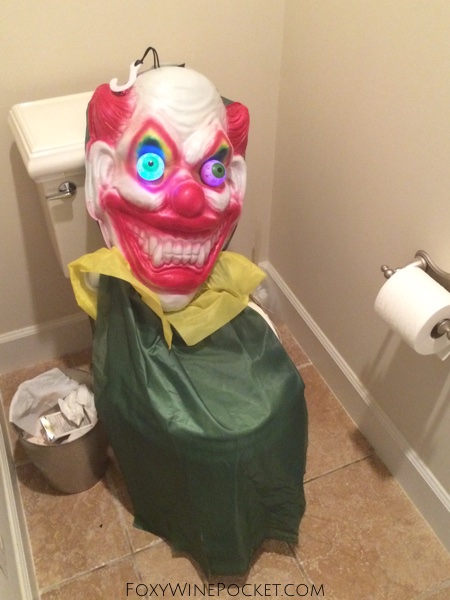 Long story short, I don't think I'll ever be invited back to their house ever again (add it to the list). So if you live in the D.C. area, I'll need a place to stay next June. Just make sure to tell me ahead of time about something that you love so I can try and destroy it. If you dare…
Follow Foxy Wine Pocket on Facebook and Twitter. You can also subscribe to my blog and never miss a new post. It's quick and easy! (That's what she said.)