Colin needed a new swimsuit so we headed over to Target. As we're perusing the aisles, I stumble across these two gems: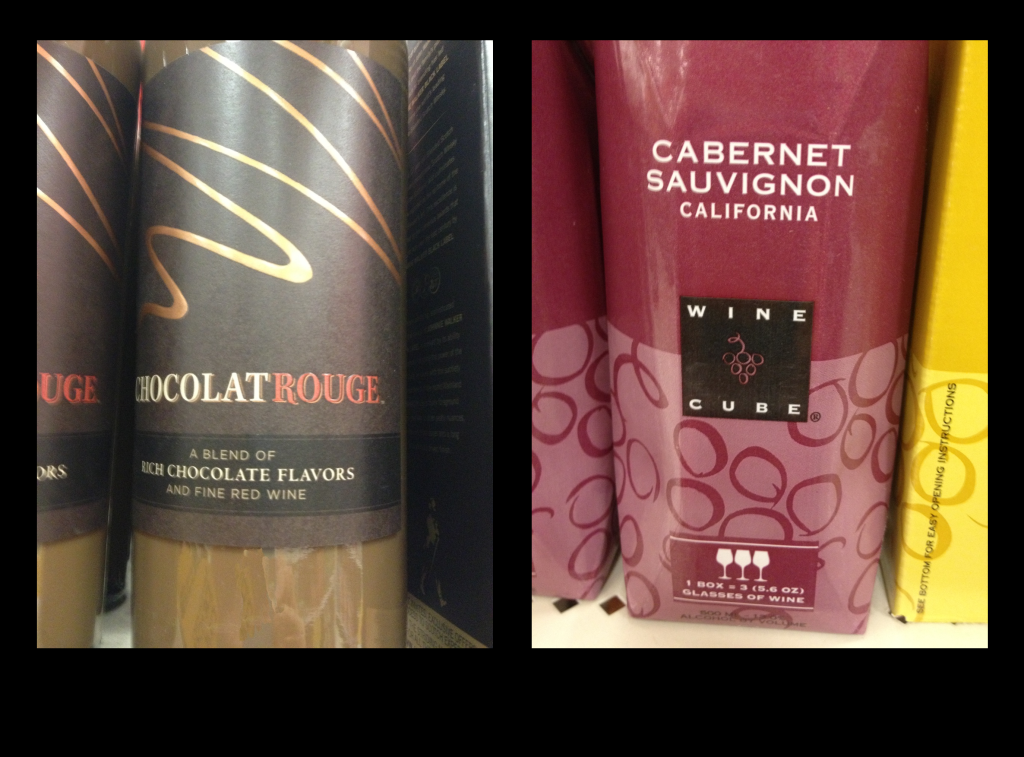 One is just wrong, and one is the right amount of wrong. One makes me want to gag, and one makes me hopeful for our next day at the park. One seems like an abomination of all things good and holy, and the other just seems smart.
Can you guess which is which? Here, let me give you a hint: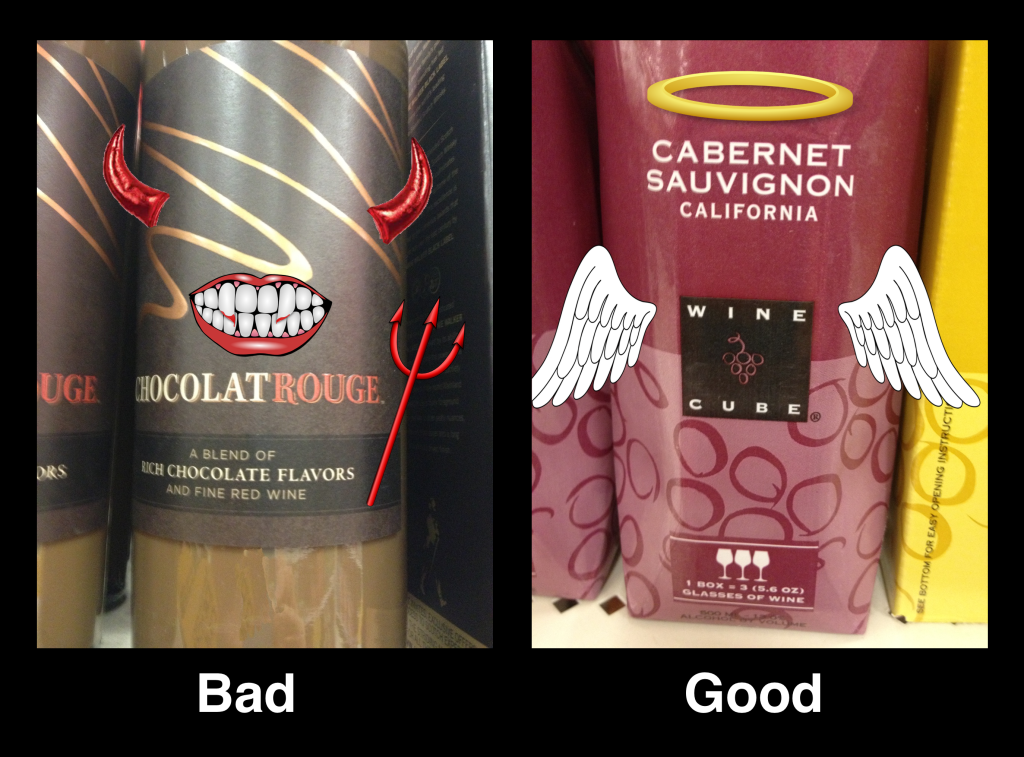 I hope that was clear.
Granted, I've never actually tried either one of these so this may be the equivalent of judging a clown by his make-up (actually, all clowns are evil so nevermind), but I'm going on gut instinct here. I've consumed a shit-ton an appropriately moderate amount of wine in my day and feel qualified to pre-judge in this case.
But feel free to bring some of each by my house and prove me wrong.
Follow Foxy Wine Pocket on Facebook and Twitter. You can also subscribe to my blog and never miss a new post. It's quick and easy! (That's what she said.)