Oh my gawd, folks. I found a vagina pocket out in the real world. Not the one from my dream, but the lesser one from Urban Dictionary. I was shopping at Target with my Grandma, and while she was picking out socks, I found this (lesser) vagina pocket. Naturally, I had to take a picture of it.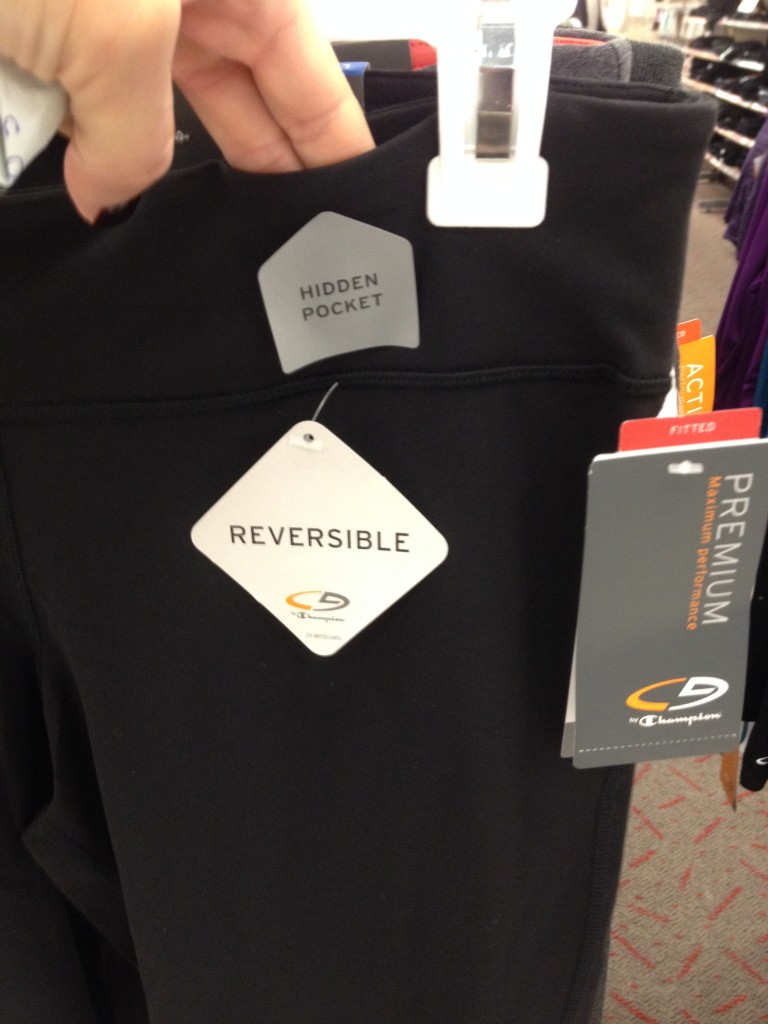 You're welcome.
Honestly though, if your vagina is up that high I think something might be a little off with your anatomy. Maybe you should go see a doctor. I'm guessing there aren't too many vaginas up that high. So is it really a (lesser) vagina pocket? A true (lesser) vagina pocket seems like it should be lower. You know, closer to your actual vagina.
But I guess if you're sticking crap in the (lesser) vagina pocket, you might not want it that close to your vagina. You know, 'cuz it might start slamming up against your vagina while your running or what not. And that just wouldn't be pretty. Can you imagine female runners all over the world getting turned on by stuff slamming repeatedly against their vaginas? Although, since we know orgasms burn calories, maybe this will be the latest fitness craze—cram stuff in your (lesser) vagina pocket and double the results of your workout! Hmmmm, maybe not.
Of course, I don't think I want to be running with anything in my (the better) vagina pocket either. I mean, think of the chafing.
Follow Foxy Wine Pocket on Facebook and Twitter. You can also subscribe to my blog and never miss a new post. It's quick and easy! (That's what she said.)