Apparently, I can't get anything right. Monday's peanut butter toast was too crispy. Today, Colin decided that his peanut butter toast was too long. TOO LONG.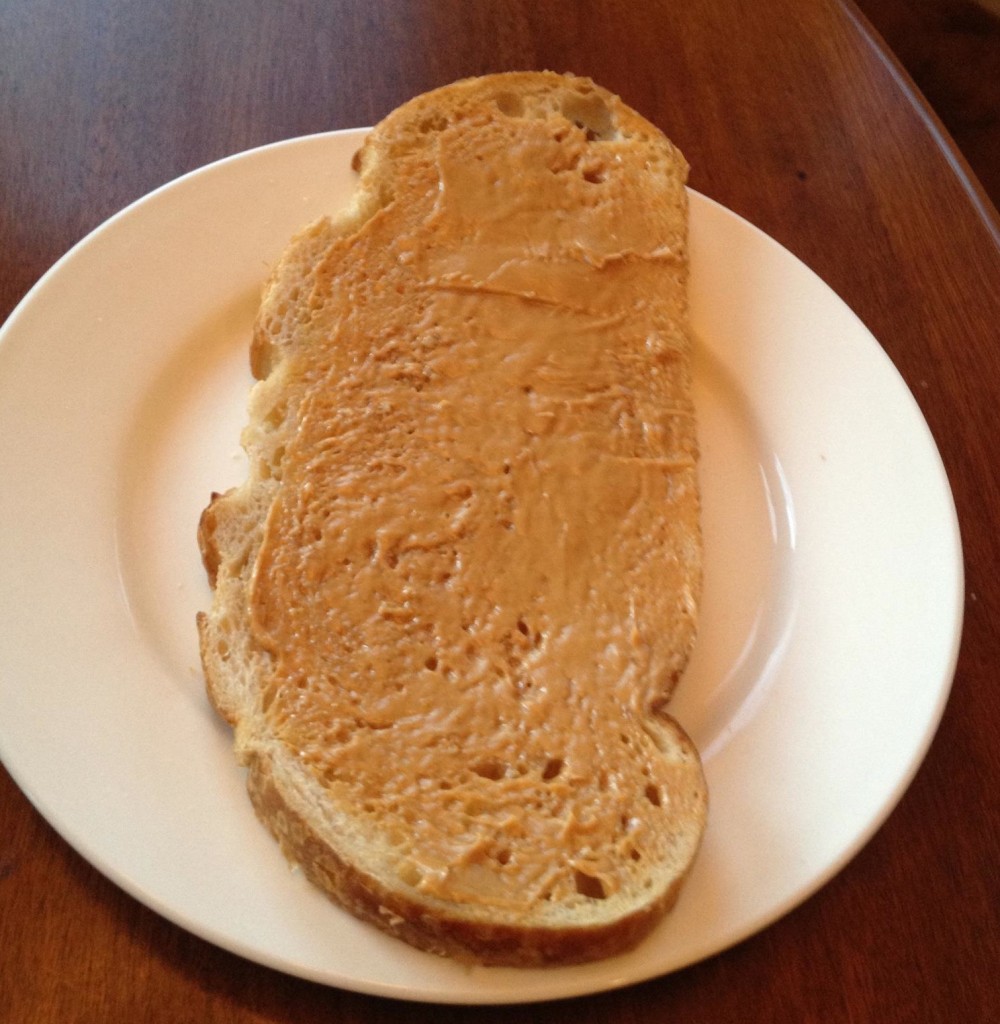 Funny enough, I actually knew when I was toasting the bread that it was going to be too long, but all three remaining pieces were that long. And I hadn't had enough coffee to get creative. Erin ate the extra bit that Colin refused. I think she's still feeling guilty for selling me out earlier this week.
P.S., I'm going to write a book called, "Colinn's Way" ("Du côté de chez Colinn"). The opening section will be on madeleines and peanut butter toast.
Follow Foxy Wine Pocket on Facebook and Twitter. You can also subscribe to my blog and never miss a new post. It's quick and easy! (That's what she said.)