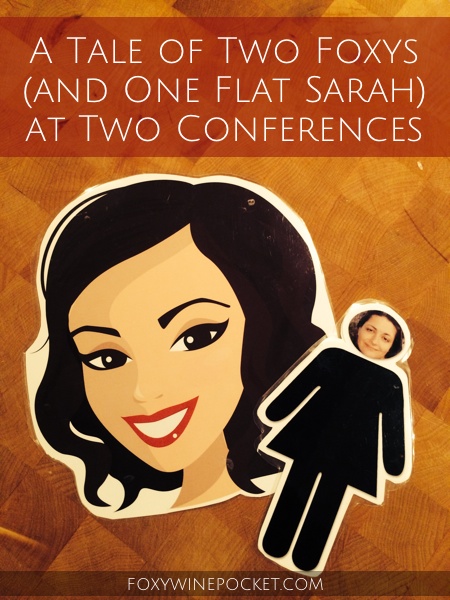 In early June, I went to a blogging conference in Baltimore. It was a small, intimate conference hosted on a university and run by a team of seasoned, successful bloggers. Honestly, even though it was a relatively small group of attendees, I was scared shitless because 1) I'm socially awkward in large groups, and 2) I didn't know a soul.
I mean, I had cultivated online relationships with a handful of bloggers, but I had never met any of them in real life. Would they like me in-person? Would I make an ass of myself? Okay, the second one was a given. But maybe they'd like me despite my assy-ness. Because my friend Sarah couldn't go, I took Flat Sarah with me as a security blanket.
Flat Sarah and I hung out, only slightly bored, at the airport: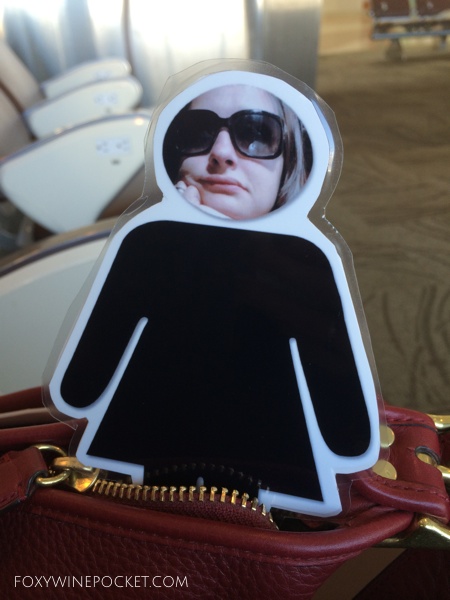 We got excited when we found her doppelgänger: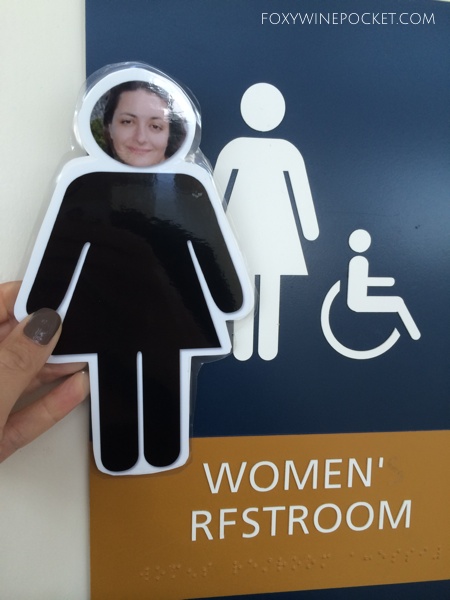 We accidentally took an awkward video instead of a picture of her with the flowers: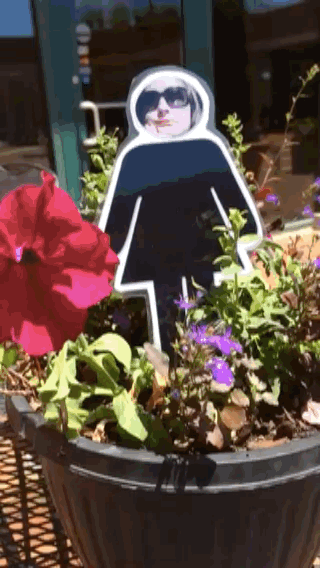 We spent some time before the conference at a hotel relaxing: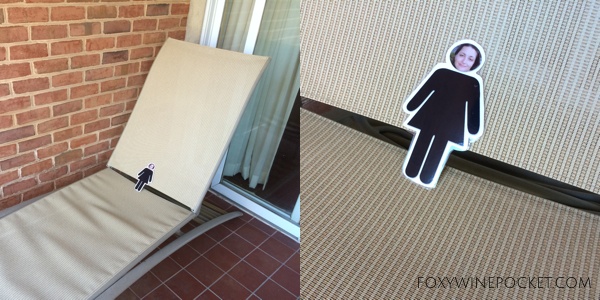 Only to be kept up all night by our neighbors: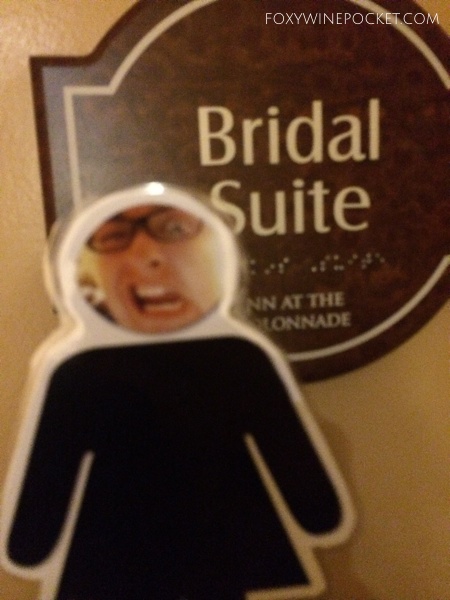 We eventually made it to the conference. And made some friends:
Shy and awkward, I literally hid behind a mask for most of the conference:
Toward the end of the conference (and after a few drinks), I was getting a bit more comfortable in my skin—my 80s skin anyhow:
I learned some great tips and tricks about how to blog better and how to engage more with my readers, but what was the big takeaway from that conference? Besides wearing 80s prom attire makes a party WAY MORE fun?
That you need a tribe.
That is, you need a group of like-minded blogging friends around you for support, cheerleading, and advice. It's your tribe that will make you successful. Your tribe that will help you achieve your goals. (That's pretty good advice for my non-blogging life too.)
I've spent a fair amount of time over the past several weeks talking to Sarah (the real one, not the flat, laminated one), clarifying my goals and tribing-up with some other fabulous bloggers.
And here's what I've determined: I just want to write.
I don't want to hawk other people's products. I don't want to write posts that hawk other people's products. (However, if any winery in Oregon wants to send me cases of Pinot Noir, I will happily take lots of pictures of myself drinking your wine.) I don't want to change my voice to suit another site's requirements. (I feel a bit like Lloyd Dobler here.)
I just want to write.
So then, this past weekend, I went to a second blogging conference. A MUCH BIGGER conference at a convention center run by a very successful corporation. I probably wouldn't have gone, but it was in San Jose, my home turf, so I didn't have to pay for airfare or hotel.
Even though I knew a few people, I was still incredibly intimidated. I posted about it on Facebook wondering if I would fare any better socially than I did in the first conference.

I mentally prepared for the conference: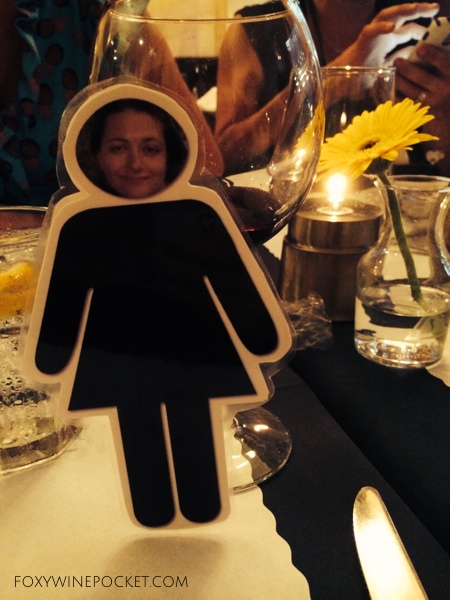 Again I took Flat Sarah with me. She whored it up a lot more than I did:
Despite my awkwardness, I was able to introduce myself to folks in a relatively articulate fashion. I think I only hugged one person inappropriately. I met so many great people that I had only known online and had a wonderful time socializing, eating, and drinking (and drinking). As I started to get more comfortable, I even gave my mask to Petty Thoughts to wear.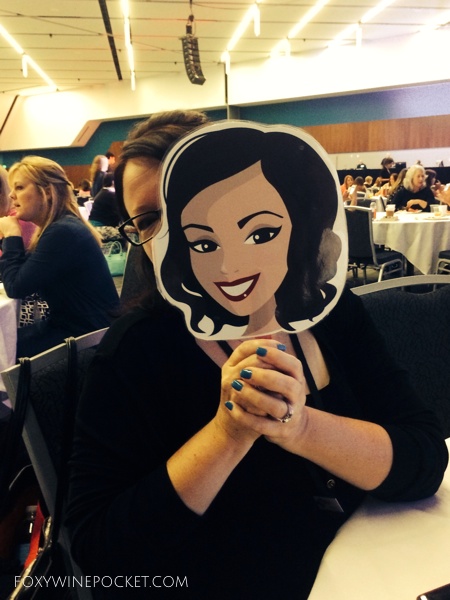 At the conference, I attended primarily publishing-related sessions. I learned that it's really fucking hard to find an agent and nearly impossible to get a book deal. I also learned that I don't have nearly enough followers or page views or subscribers or whatever to get ahead in the publishing game. This dose of reality was a bitch-slap in the face.
Honestly, I got pretty deflated. Most of the writers I know (myself included) already suffer incredible insecurities and self-doubt. Will anyone want to read my stuff? What if no one finds me funny? What if I've written the last good thing I will ever write? So to hear folks basically tell me that it's never going to happen sucked big balls. BIG ones.
But then I went to a keynote with Jenny Lawson, The Bloggess. She was hilarious, of course, and told us some very funny stories. There were thousands of people in that ballroom, but she spoke right to me. Here's what she said (to me):
Not everyone is going to like you, and that's okay. Just keep writing.
You're going to feel overwhelmed and inferior. Just keep writing.
None of the cool kids started that way. Just keep writing.

Everyone has a story. If you don't think you do, it's because you haven't read it through someone else's eyes

.
Just. Keep. Writing.
I left completely inspired. I need to write. (I don't have a choice, really.) I need to put myself out there. I know it will be hard work, but I need to keep focusing on my goals and not get distracted by the noise.
A few hours later, I went to the bathroom. As I came out, I crossed paths with Jenny. I was happy just to be up close to her, but my friend from The Shitastrophy gave me a shove and told me to go take my picture with her. (Thank you, Alyson. I wouldn't have done it without that push.)
I was awkward and ridiculous, and I have no idea what I even said to her. But she was beautiful and gracious and kind enough to let me take her picture with her.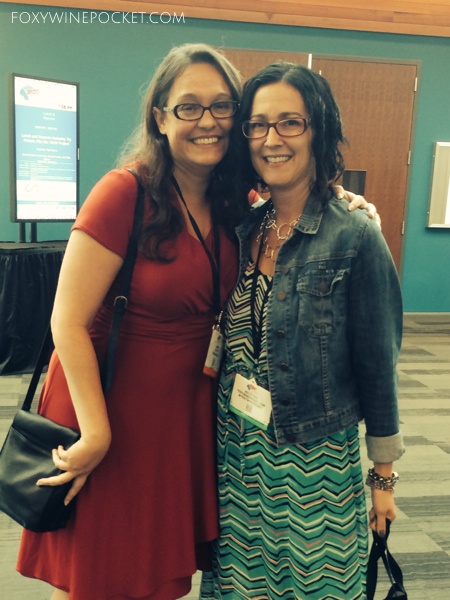 So here's to putting myself out there. Now I need to get back to writing.
Follow Foxy Wine Pocket on Facebook and Twitter. You can also subscribe to my blog and never miss a new post. It's quick and easy! (That's what she said.)