As you know, Foxy Wine Pocket is a humor blog. It's a humor blog because I like to write about all things funny, and I like to make people laugh, including myself.
I love laughter. It's part of how I cope. How I make it through the day. How I survive.
See, I live with chronic depression and have been living with it for my entire adult life. More recently, I have also been struggling with anxiety. And I've found that laughter is one of my most important forms of therapy.
Another part of my therapy is writing, and I am honored to be included in the anthology, Surviving Mental Illness Through Humor. The book is filled with forty-one stories. Some of them are humor, and some are much more serious. All of these stories are told to help combat the stigma associated with mental illness.
And to help people know that they are not alone.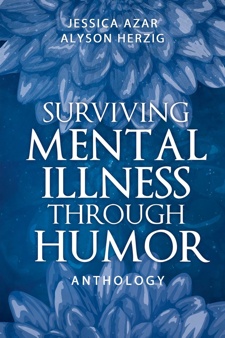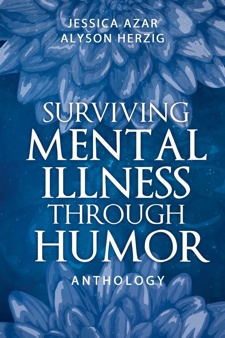 I have two essays in this important book. One of them, you will recognize as distinctly Foxy. It's called "Everybody Poops—Including the Neighbors." In it, I tell funny stories about, well, pooping. It's something that I have no problem talking about … and laughing at. I talk about it as freely as I wish people would talk about mental illnesses.
My other essay is called "In the Aftermath of Loss." It's a very different piece. One that you won't find on my blog. It begins by describing my struggle with depression and then details my more recent journey with Post-traumatic Stress Disorder and anxiety following my brother's suicide. It's a deeply personal story, and it was very difficult for me to write. (In fact, it's even difficult for me to type these words right now.)
But I did write it. I wrote it because I want to help people. I wrote it because I want people who are struggling to know that they are not alone. And I wrote it because I want other people to come to a deeper understanding of mental illness.
I join thirty-five other writers in telling our stories. My hope is that you will follow us there and read and share the stories.
Because mental illness needs more awareness and understanding.
Because we need to laugh this stigma into submission.
Because nobody should suffer alone.
Follow Foxy Wine Pocket on Facebook and Twitter. You can also subscribe to my blog and never miss a new post. It's quick and easy! (That's what she said.)