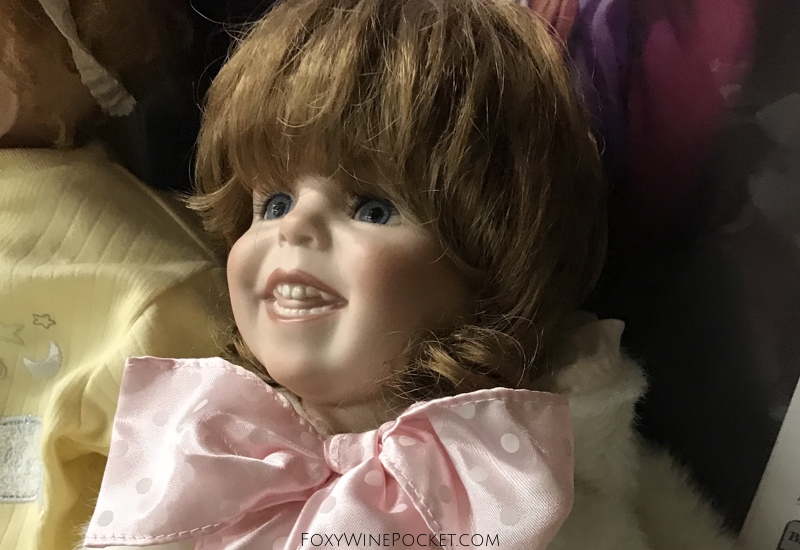 My 16-year-old daughter recently declared, "Thank goodness Mom bypassed the Pinterest Mom phase and went straight to the Crazy Old Lady phase."
As I sit here, midday, in my lounge pants and bathrobe with tissues shoved up both sleeves, petting my tiny, spoiled lap dog, and grumbling about the state of the world, I just don't understand what she is referring to.
Okay, FINE. It's possible hanging out so much with my 99-year-old Great Aunt Ramona has hastened my transition to Crazy Old Lady more quickly than I'd realized. Especially when it comes to the random (and what Mr. Foxy might call "disturbing") shit I've started to collect.
For instance, this past year, I bought an entire collection of handmade porcelain dolls at a local silent auction. (I don't even like porcelain dolls.)
[Read more…] about I'm Why We Can't Have Nice Things
Follow Foxy Wine Pocket on Facebook and Twitter. You can also subscribe to my blog and never miss a new post. It's quick and easy! (That's what she said.)