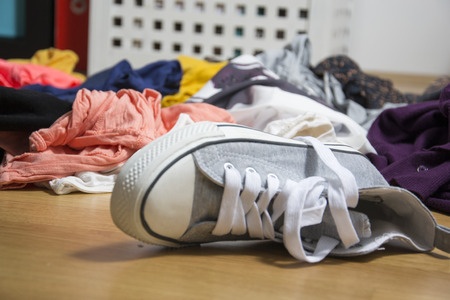 Normally my kids are in charge of cleaning their own rooms. I believe this chore instills a sense of responsibility and ownership. It helps builds character, and it teaches lessons that will help them become independent adults someday.
Also, I'm lazy, and I don't want to deal with their messes.
But there are times—maybe once a year or so—when it becomes necessary for me to intervene and clean on their behalf. The times when:
Half of my silverware collection and all of my bowls are missing.
We're so familiar with the stink emanating from the room that we give it a nickname. "Stenchie's back" is a common expression in our house.
We've been late to school or appointments one too many times because I've been searching through my tween's landfill to help find her [insert any frequently missing item].
[Read more…] about Before You Burn Down Your Tween's Room
Follow Foxy Wine Pocket on Facebook and Twitter. You can also subscribe to my blog and never miss a new post. It's quick and easy! (That's what she said.)