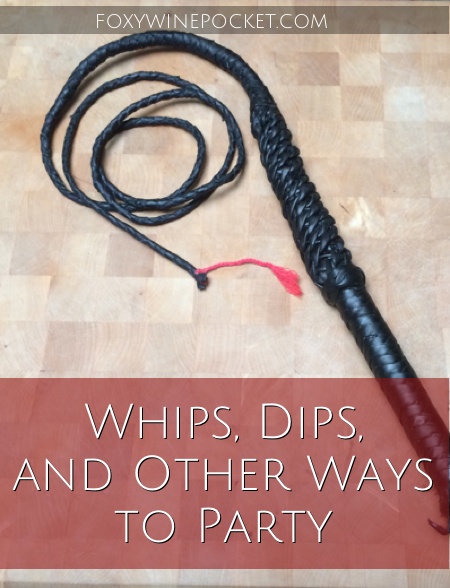 There are two important things to know before you read this story:
I have some amazing freighbors (friends + neighbors) who throw ridiculously fun parties.
I lost my beloved nut bowl two years ago at one of these parties.
Okay, now the story. This year's New Year's party was actually held on Friday, January 2—a brilliant strategy to ensure everyone could attend (and have adequate recovery time). Last year we had a Dead Celebrity theme. This year's theme was Matchy-Matchy. Inspired by this bit of awesome ridiculousness.
Two of my freighbors teamed up with Mr. Foxy and myself to create DEVO. (Please tell me you remember DEVO and that I'm not really old.) We bought hats and coordinating outfits. I even bought a whip.
[Read more…] about Whips, Dips, and Other Ways to Party
Follow Foxy Wine Pocket on Facebook and Twitter. You can also subscribe to my blog and never miss a new post. It's quick and easy! (That's what she said.)