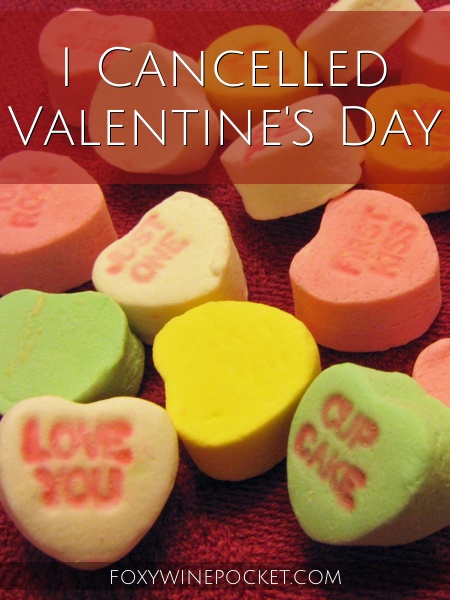 We don't celebrate Valentine's Day in our house. I cancelled it years ago. (I'm a fan of cancelling things.)
I'm just not a big believer in the overly-commercialized holiday. And it really doesn't help that Valentine's Day is within the same three-week timeframe as my son's birthday, my husband's birthday, and our wedding anniversary (piss-poor planning on my part).
It gets exhausting buying shit for other people.
[Read more…] about I Cancelled Valentine's Day
Follow Foxy Wine Pocket on Facebook and Twitter. You can also subscribe to my blog and never miss a new post. It's quick and easy! (That's what she said.)