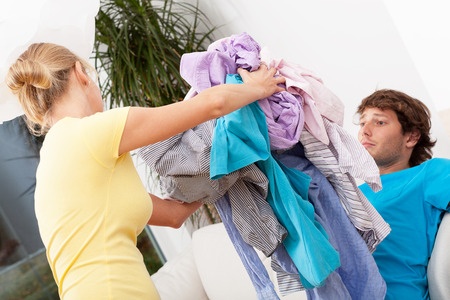 The clutter in my house seems to reproduce at an exponential rate. (I blame my husband and children.) In an effort to curtail the clutter babies, I looked into Marie Kondo's book, The Life-Changing Magic of Tidying Up: The Japanese Art of Decluttering and Organizing
.
Her "revolutionary" method promises to take tidying to a whole new level and lead to dramatic results. Best of all, if you follow all of the instructions in her bestseller, you'll never have to organize again. Sold! I purchased the book online, along with a Veggetti Spiral Vegetable Slicer, Makes Veggie Pasta
. Clearly, I was off to a great start.
[Read more…] about My Marriage Survived The KonMari Method Of Tidying
Follow Foxy Wine Pocket on Facebook and Twitter. You can also subscribe to my blog and never miss a new post. It's quick and easy! (That's what she said.)