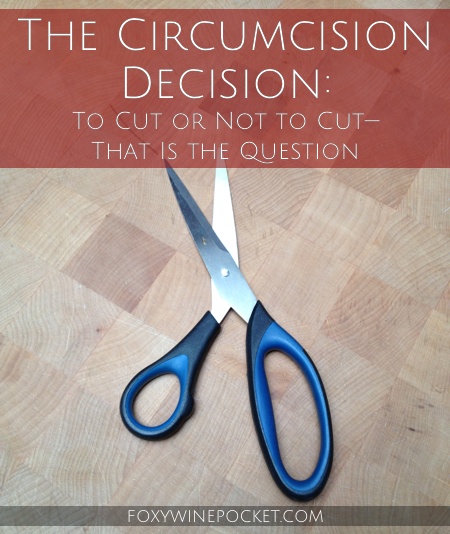 When I was pregnant with our first child—a girl—there weren't many baby-making decisions for me and my husband to make, and the ones that we did have were quite easy. Selecting strollers and cribs and other supplies was free of drama. We opted for a gender-neutral nursery color scheme, thinking we'd save money in the event that our next child was a boy. (Okay, we knew we were too lazy to repaint.) We both agreed that our daughter should not be forced to wear pink just because she was a girl. (Of course, pink ended up being her favorite color for many years. I even wear it now too. Go figure.)
A few years later, when we found out that I was pregnant with a boy, we were just elated that he had a strong heartbeat and that the pregnancy was going well (we had lost two pregnancies in between). We didn't think about anything else because we were so focused on keeping both the baby and me healthy and strong. Even selecting a name wasn't a huge decision.
It wasn't until we were in the third trimester of this pregnancy when our doctor asked us, "So, are you going to circumcise your son?" that we were confronted with our first huge baby-making decision. And one of the first times in our marriage where our points of view were diametrically opposed: The Circumcision Decision.
[Read more…] about The Circumcision Decision: To Cut or Not to Cut—That Is the Question
Follow Foxy Wine Pocket on Facebook and Twitter. You can also subscribe to my blog and never miss a new post. It's quick and easy! (That's what she said.)