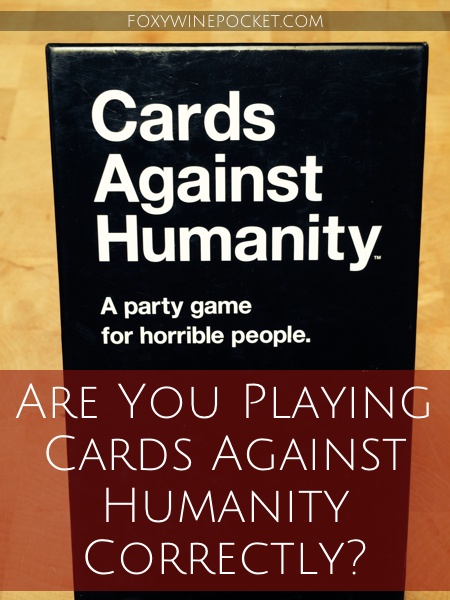 I am a horrible person.
How do I know? Because Cards Against Humanity is my absolute favorite game in the entire world, and it's "a party game for horrible people." IT SAYS SO RIGHT ON THE BOX. Ergo, I am a horrible person. But I'm okay with that.
Actually, I'm not much of a game player. I hate ugly competition and mind-numbing repetitive rounds of pointless ladder climbing, passing go and maybe collecting $200, and trying to remember where the frakking cherry card is. I. Hate. It. All. But I love Cards Against Humanity because it truly doesn't matter who wins or loses. The end result is not the important part. It's HOW you play the game.
[Read more…] about Are You Playing Cards Against Humanity Correctly?
Follow Foxy Wine Pocket on Facebook and Twitter. You can also subscribe to my blog and never miss a new post. It's quick and easy! (That's what she said.)