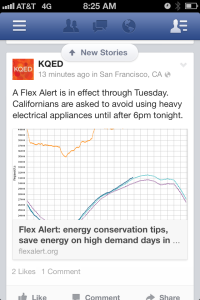 Because of the excessive heat, Californians are being asked not to use heavy electrical appliances today. As I want to do my part to help reduce the burden on our energy resources, I will refrain from doing any laundry today. And vacuuming. And cooking as well. In fact, because I am so concerned about our precious resources, I'll avoid doing all of those things the rest of the week.
Hmmmmm, it also occurs to me that my refrigerator is working awfully hard right now. Clearly I can't shut it off. So I'll help reduce the load by drinking all of the beer.
You're welcome, California.
Follow Foxy Wine Pocket on Facebook and Twitter. You can also subscribe to my blog and never miss a new post. It's quick and easy! (That's what she said.)