When you live with anxiety, it can be difficult to distinguish between the symptoms of the condition and all of the bullshit going on around you. I frequently occasionally find myself asking, "Is this person being a jackass—or am I irritated because of my anxiety disorder?" (Sometimes it's a tough call.)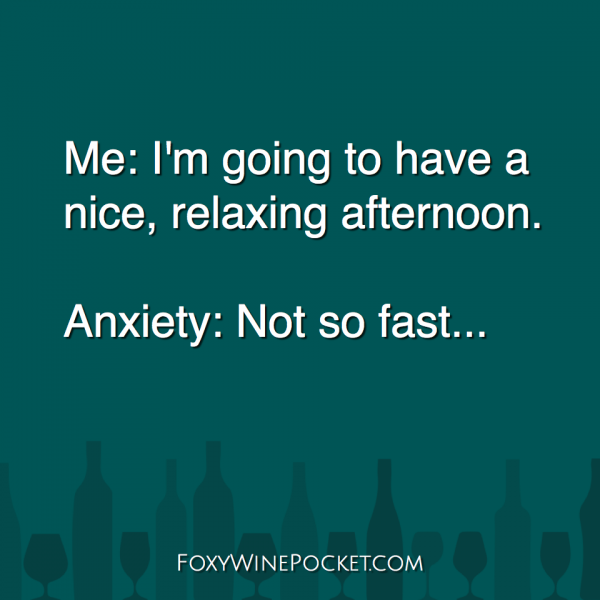 Combine anxiety with depression, and those two jerks regularly have me paralyzed, wanting to complete a task but lacking the required energy. Unable to string together coherent thoughts. Unable to approach normal social situations with any grace (if I even make it out the door at all). Unable to function in the afternoon. Well, except binge-watching Netflix. I can always do that.
But sometimes, just sometimes, anxiety isn't a complete asshole.
[Read more…] about Sometimes Anxiety Isn't a Complete Asshole
Follow Foxy Wine Pocket on Facebook and Twitter. You can also subscribe to my blog and never miss a new post. It's quick and easy! (That's what she said.)