This contest is now over. Thank you for celebrating my Blogapalooza with me.
Guess what? No, not "Chicken Butt!" That's something my brother and I used to say to annoy each other. No, my exciting news is that Foxy Wine Pocket is a year old. A YEAR OLD. That's right, I've been spewing ridiculousness for a year now. Okay, I've been doing that my whole life, but for a whole year, I've also been doing it on this blog.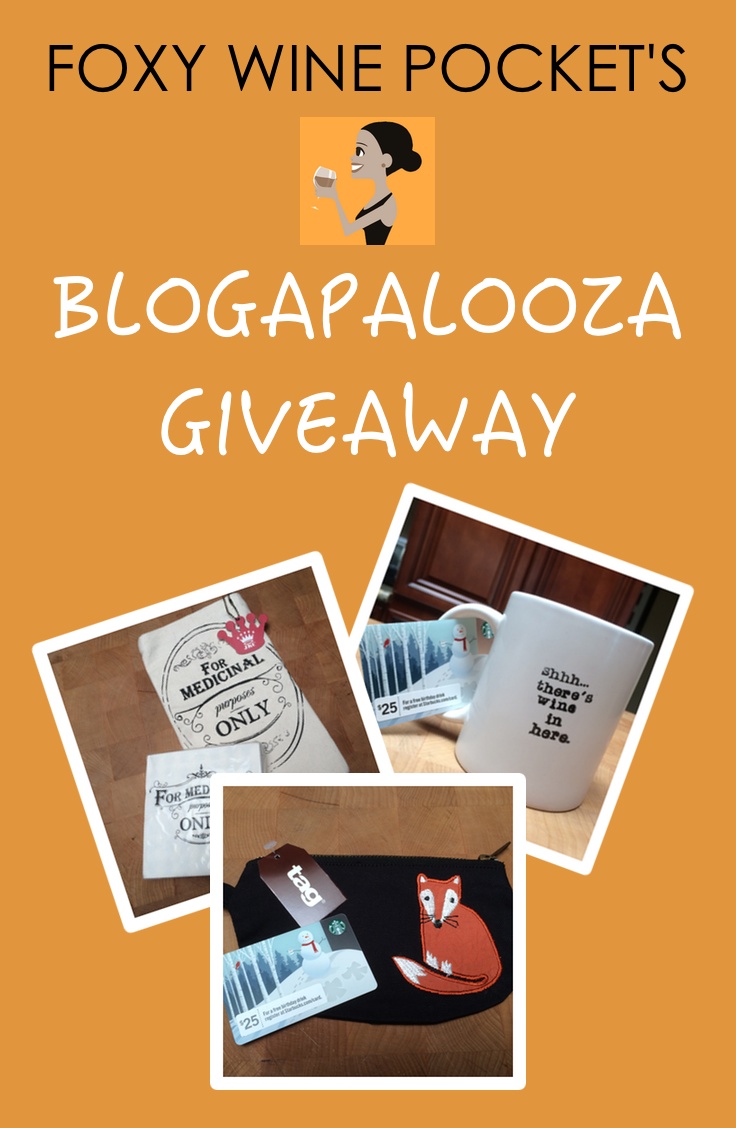 So all of this week, I will be celebrating my first blogiversary: the blog and you and me and all of us. It's a Blogapalooza! Throughout the week, I will be sharing stories of "My Firsts" and giving you a chance to win some fabulous prizes. I'm pretty excited about it, but mostly, I want to thank YOU with an opportunity to win some cool stuff. Because without your encouragement and support and funny comments, I don't think I would have made it this far. I absolutely LOVE my readers, fans, and followers. You guys are THE BEST.
Here's what's up for grabs:
Prize #1: Your very own Foxy Pocket stuffed with a $25 Starbucks gift card (We can be Foxy Pocket twins!)
Prize #2: A fabulous "Shhh…there's wine in here." coffee mug with a $25 Starbucks gift card (We can be coffee mug twins!)
Prize #3: An awesome "For Medicinal Purposes Only" wine bag and cocktail napkin set (We can't be wine bag or cocktail napkin twins—I used mine last month.)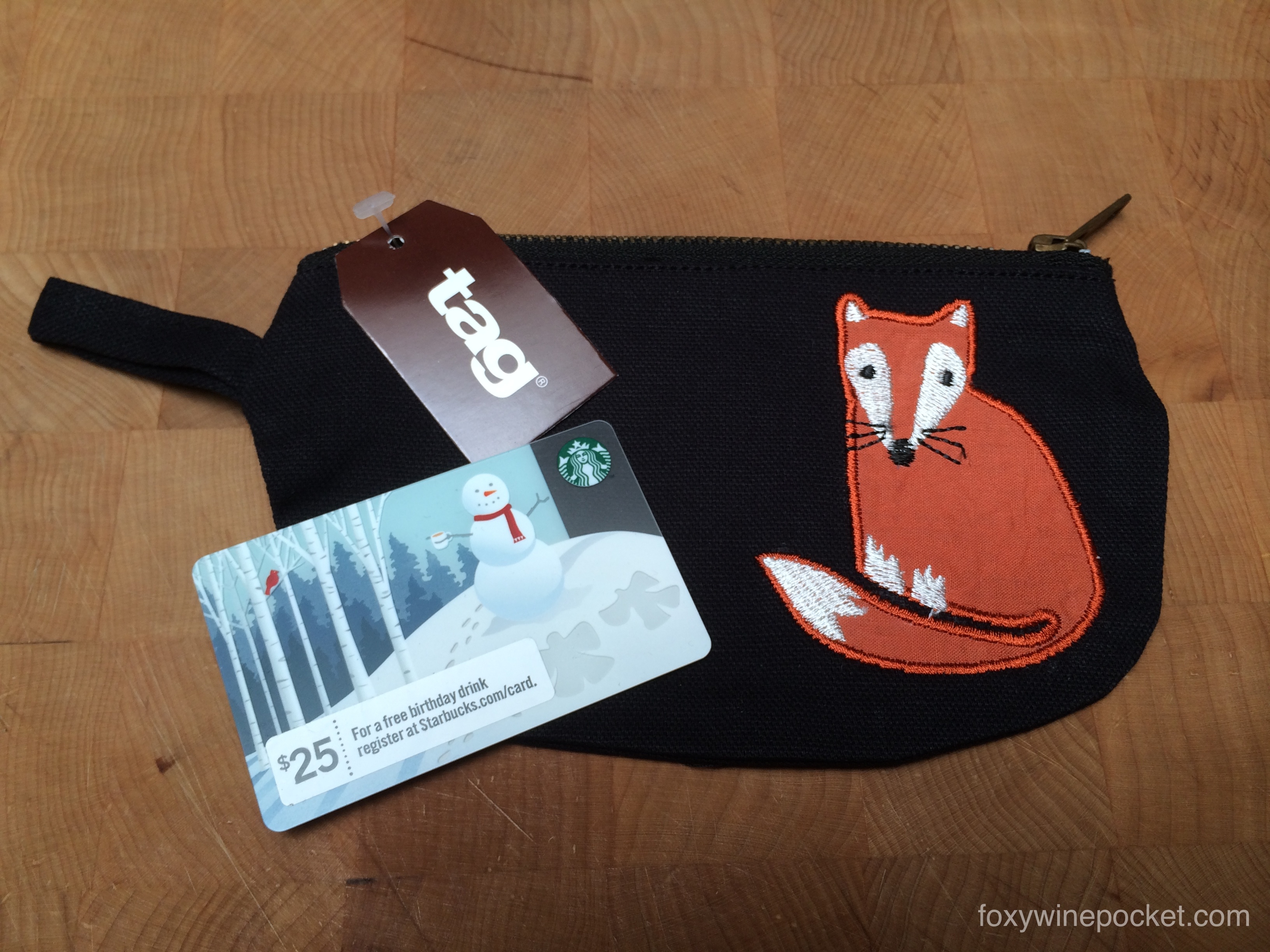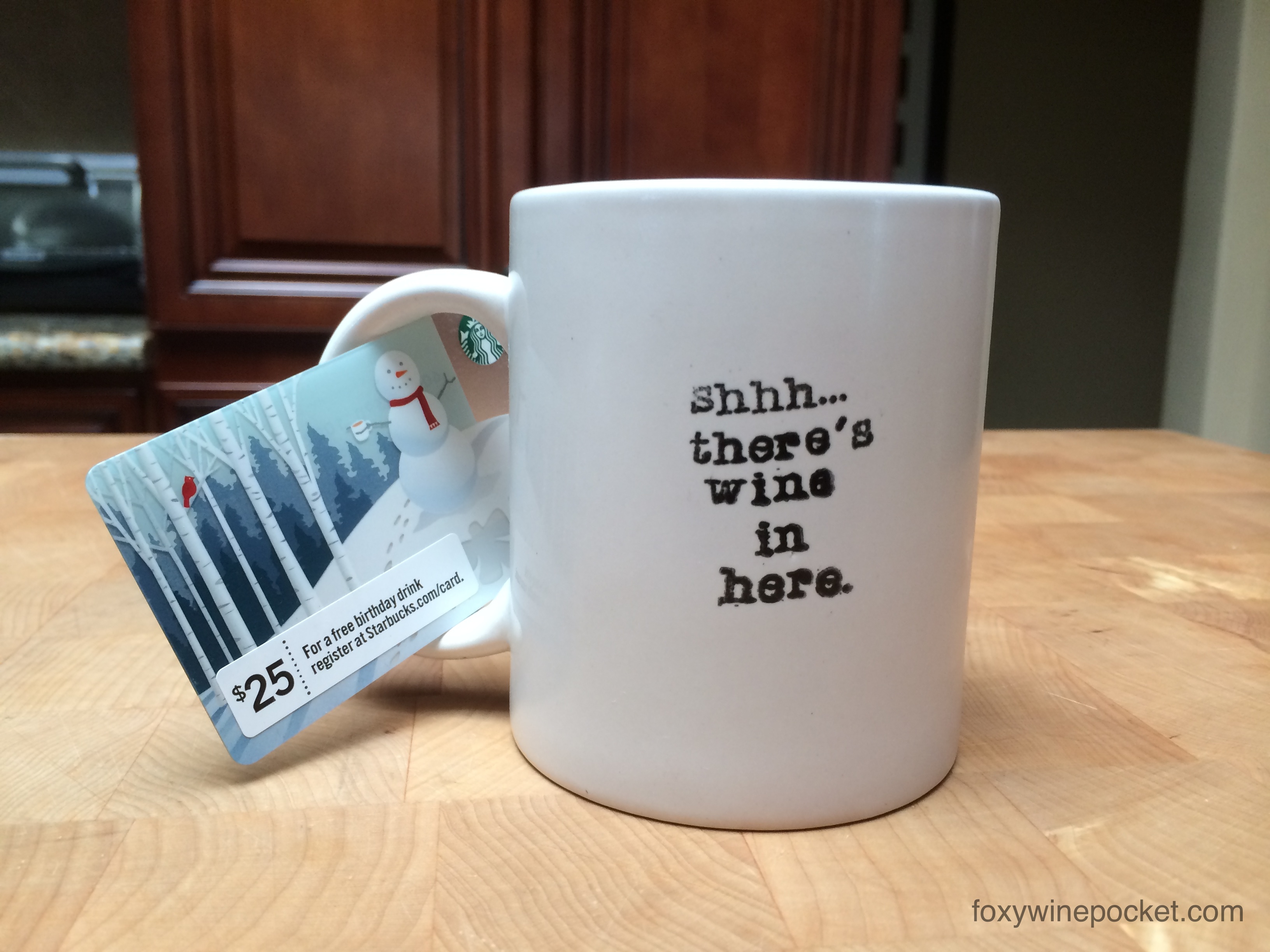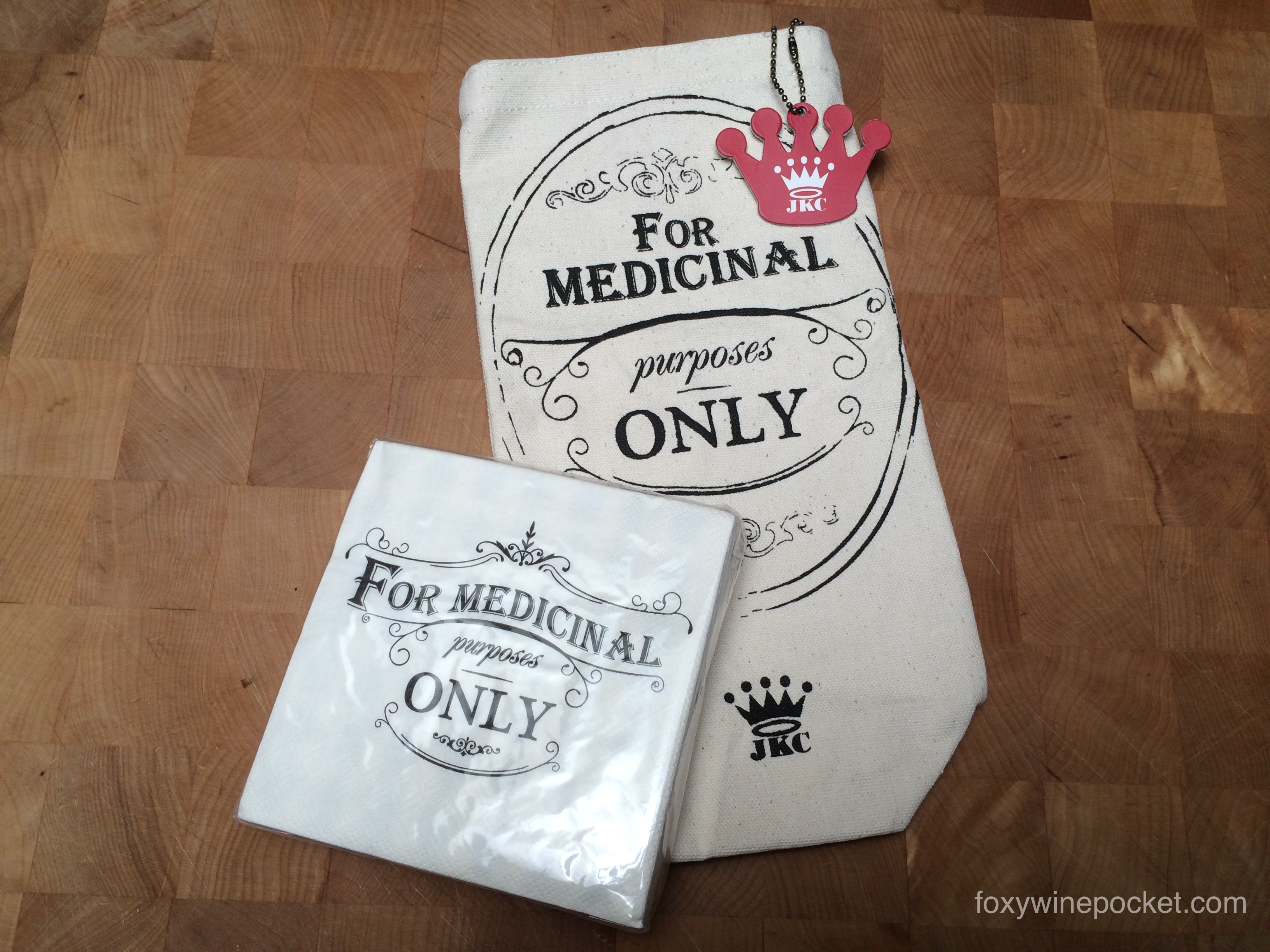 The Fine Print:
Foxy Wine Pocket's Blogapalooza Giveaway begins Monday, March 24, 2014 and ends at 12:00AM EDT on Saturday, March 29, 2014.
Three winners will be chosen by Rafflecopter. The first winner will receive Prize #1. The second winner will receive Prize #2. The third winner will receive Prize #3.
Each winner will have 48 hours to respond with a mailing address to claim prize before a new winner is selected.
Contest open to U.S. residents only.
No purchase necessary. Void where prohibited.
My Blogapalooza continues all week long. Please come back each day to enjoy stories of "My Firsts" and to enter for more chances to win those fabulous prizes.
To ensure you don't miss a single post, subscribe to my blog. It's super easy. Just enter your email address in the field in the upper right-hand corner of this page, and you'll receive my posts via email. Plenty of ridiculousness and no spam. (That always makes me think of this song.)
Follow Foxy Wine Pocket on Facebook and Twitter. You can also subscribe to my blog and never miss a new post. It's quick and easy! (That's what she said.)