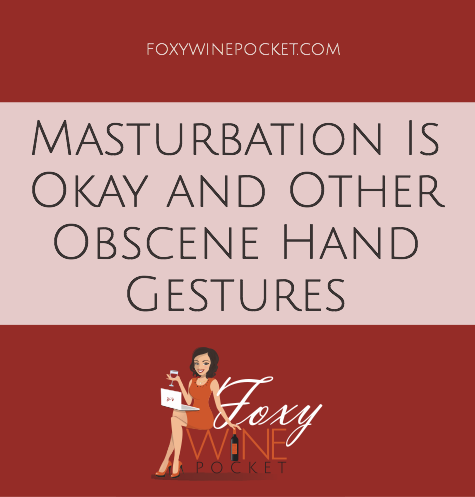 My daughter Erin is in 5th grade—the year they teach human reproduction at her (Catholic) school. The week prior to the BIG lesson, the teacher sends home a very helpful handout so the parents can give their kids a preview before the class discussion.
I'd already had this conversation with Erin four years ago when she forced me to tell her how babies are made. But still, the mind of a 5th grader is very different than the mind of a 1st grader. I knew we had to have the conversation again—and in more detail.
I previewed the handout to get an idea of what it contained. Along with biological information on puberty and reproduction, the handout also presented Catholic Church ideology. Huh. Seeing as though I'm not the most Catholic of Catholics, this was going to be an interesting discussion.
A lot of the parents were freaking out about talking to their kids, but I was unfazed. I've seen some bad, bad shit in my life and had some soul-crushing conversations; talking about puberty and reproduction was going to be a breeze. Truthfully, I was really excited to talk to Erin about it. (You totally know I was hoping for some good writing material, right?)
When the big day arrived, we sat down in the family room and started going through the booklet. Much of the information about female puberty she already knew because she had previously read The Care and Keeping of You
. (No one is paying me to say that, by the way—I really think it's a great book.) She pretty much had female puberty down pat.
We kept ploughing through the material. My daughter seemed to take it all in stride, but she did get embarrassed when we moved on to the male anatomy. I don't blame her, really; I'm embarrassed for y'all men too. That junk is ugly.
We went through each male body part: internal and external. There was a bit of confusion when it came to testes and testicles. I tried comparing them to grapes (sorry, men, I'm sure your testicles are much bigger than grapes), but that didn't seem to help. I tried showing her by wrapping one of my hands around my fist, but that didn't seem to help either. So finally, I said, "It like a ball. In a sack. It's a ball sack. Times two." THAT she understood. (I should really be a teacher.)
We then discussed what happens during male puberty. She nodded her way through talk of body hair, acne, voice changes, rapid growth, etc., but she was pretty grossed out about the wet dreams. Not being a fan of the wet spot myself, I conceded that, while totally normal, it was indeed a little gross. I promised I'd do laundry regularly when my son started puberty.
At one point, the handout presented circumcision. I explained what it was, but Erin was completely baffled.
Erin: Why would anyone want to do that?!
Me: For some people it has a religious significance; it's an important tradition. Other people do it for hygiene reasons. As you know, we didn't do it on Colin.
Erin: Why not?
Me: Well, we didn't feel it was medically necessary, and we wanted to leave Colin's penis the way God made it. But it's a very personal decision, and everyone has to decide what's right for them.
Erin (pointing to the picture): So is that circumcised or uncircumcised?
Me: That one is cut, errrr, circumcised.
In fact, all of the pictures of the male anatomy showed circumcised penises, which I didn't think was very helpful. But I couldn't exactly ask Colin to model an uncircumcised penis for us. So I had to draw a picture for her.
Additionally, all of the penis pictures in the handout were of flaccid penises, which makes sense, I guess. But when you're trying to describe reproduction, it's not very helpful. So I improvised with my hands and fingers.
We had covered a lot of topics by this point. And then the handout moved on to masturbation. Really? Masturbation? I mean, I'm not adverse to discussing masturbation. Clearly…
Masturbation counts as exercise, right? Asking for a friend…

— Foxy Wine Pocket (@FoxyWinePocket) November 8, 2013
It just doesn't seem like masturbation is an essential topic when discussing reproduction. But this is a Catholic school after all, and I suppose the church wants to teach the kids shame and guilt from an early age.
First, we discussed WHAT masturbation is. I went with a simple, straightforward approach: "It's when you touch yourself on your privates because it feels good."
Erin pretended to be all innocent, but clearly she knew what I was talking about.
And then we got to the Catholic ideology part. I'm sure you know that the Catholic church frowns upon on most sexual activity that doesn't support procreation. Specifically, they frown upon masturbation and homosexual intercourse because they will not lead to new (presumably Catholic) life.  The handout discussed this concept at great length.
I really had to restrain myself in order not to break out into "Every Sperm is Sacred." But we spent a full ten minutes discussing how the Catholic church teaches one thing, and we believe another. Because I'm not going to teach my daughter that masturbation or homosexuality is wrong. Even if sperm is "wasted."
Here are some snippets of wisdom from this conversation. Feel free to borrow any of them for your own discussions with your kids.
"It's okay to masturbate. In the privacy of your own room."
"Make sure you wash your hands first… And after."
"Masturbation feels good. It's a good alternative to having sex. Because you only do that when you're married. After college."
"Love is love. Gender isn't the issue. But get married first. After college."
"You know John and David? They're married, and they have sex. They won't end up having a baby that way, but there's nothing wrong with what they are doing. They love each other, and sex is an expression of that love."
"If sex is an expression of your love for someone, then masturbation is an expression of self-love? Or it just feels good."
"Just remember what the Catholic church thinks for the test, okay?"
(You're welcome.)
We had surprisingly little drama during the entire conversation, and both of us came out of it relatively unscathed. Honestly, I was hoping for more shock and horror from my daughter. Or at least some embarrassing questions. I guess I'll have to wait until the lesson on STDs. I might have to start with the blue waffle disease myth (DON'T Google that) and go from there…
Follow Foxy Wine Pocket on Facebook and Twitter. You can also subscribe to my blog and never miss a new post. It's quick and easy! (That's what she said.)