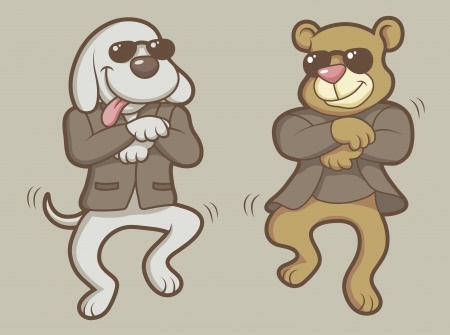 Sometimes out of nowhere, a song latches on to your brain, slithers through the gyri, and won't leave until you stick an icepick in your ear.
Actually, that happens to me quite frequently. Commercial jingles and 70s sitcom theme songs surprise and "delight" me by their random appearances in my head. (Unless it's Friday. I hate that shit.)
Naturally I feel obliged to infect entertain everyone around me by sharing those songs.
Loudly.
[Read more…] about Dancing the Dead Dog Jig
Follow Foxy Wine Pocket on Facebook and Twitter. You can also subscribe to my blog and never miss a new post. It's quick and easy! (That's what she said.)