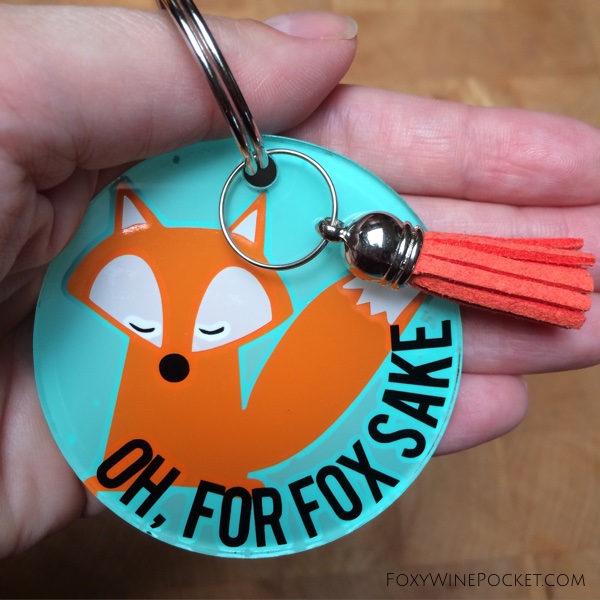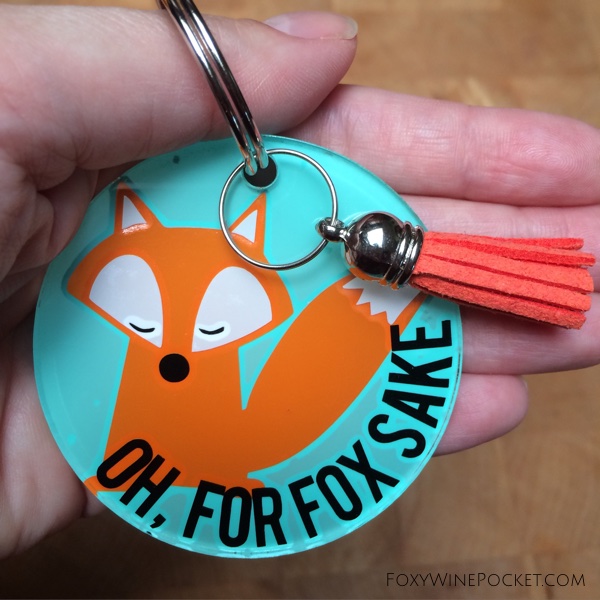 Recently I adopted a new personal philosophy. A new way of life. I created the NOPE Movement—a movement in which I say "NOPE" to the all of bullshit around me.
Apparently this extended to the holidays as well. Because I'm done with holiday madness and stress. DONE.
"Are we having a lazy Christmas?" Mr. Foxy surveyed the unwrapped gifts and partially-decorated tree on Christmas Eve.
"NOPE. We're strategically conserving energy," I replied with confidence.
"You mean we're lazy."
"No. We're not. And now I'm a purposefully choosing not to engage in this discussion any further."
"So you're lazy and in denial."
"Go make more eggnog." (I always say "YEP" to eggnog.)
Apparently Mr. Foxy was a little worried that we were half-assing the holidays. I disagreed. He presented the evidence.
Mr. Foxy: Our outdoor Christmas tree (a tradition around these parts) tipped over.
Me: I fixed it once, but then the lights shorted out, and I decided fuck that noise. Now it looks like a REAL Charlie Brown Christmas tree. RIGHT?!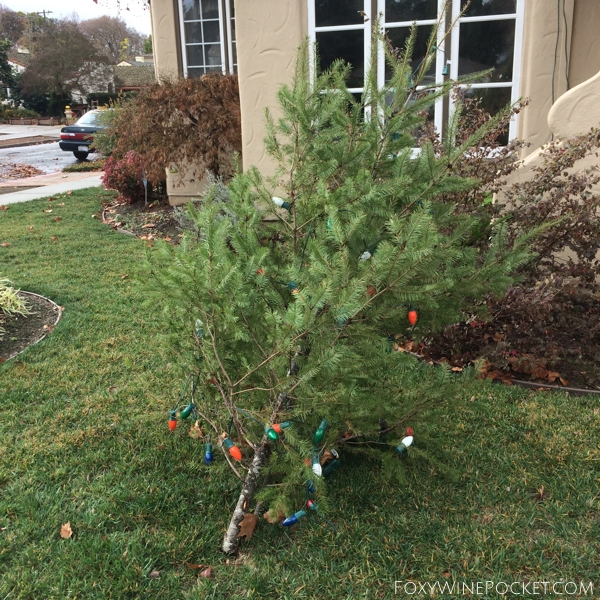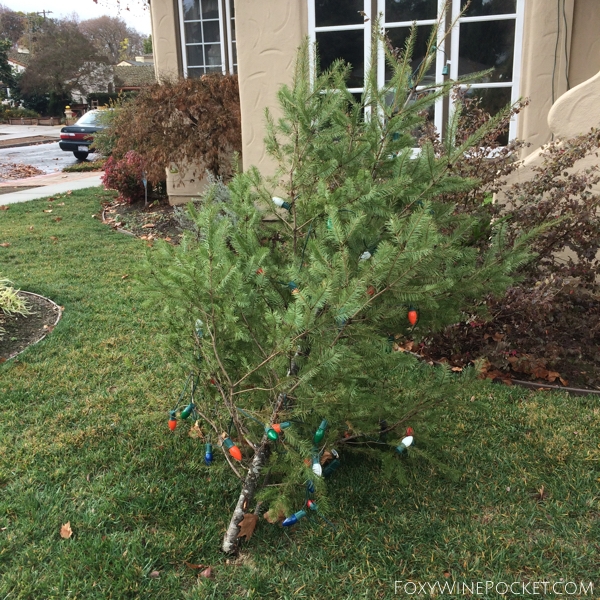 Mr. Foxy: We never finished hanging the ornaments on the tree.
Me: Whatever. They're table decorations now.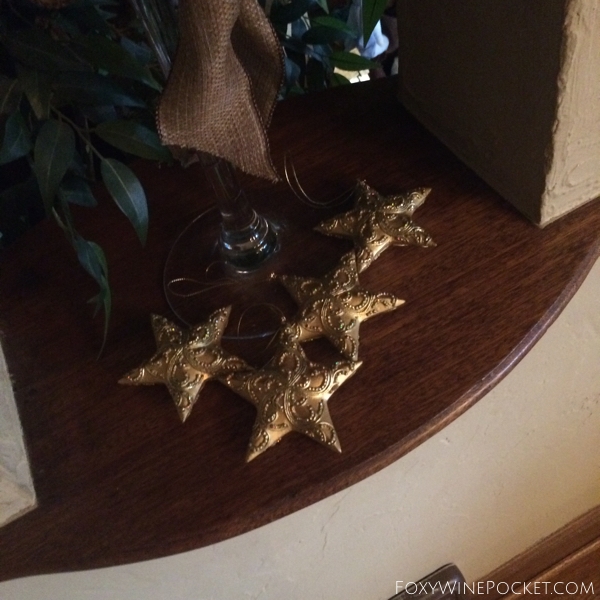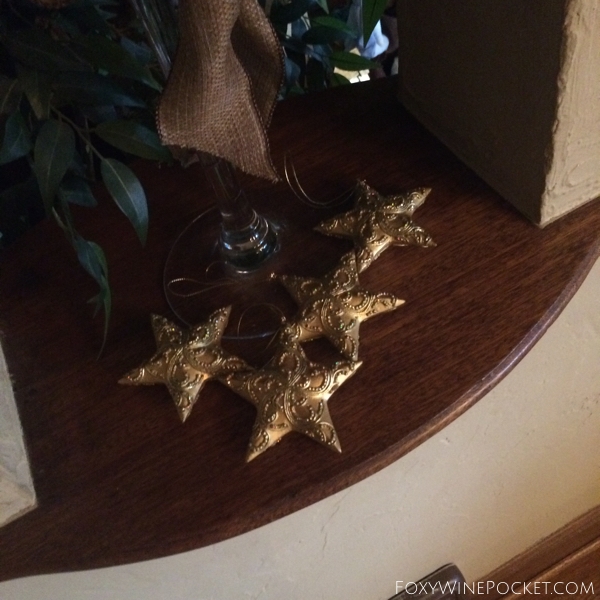 Mr. Foxy: The tree skirt never got straightened out under the tree and doesn't fully cover the floor protector.
Me: But Colin arranged that. We wouldn't want him to think he did it wrong, would we?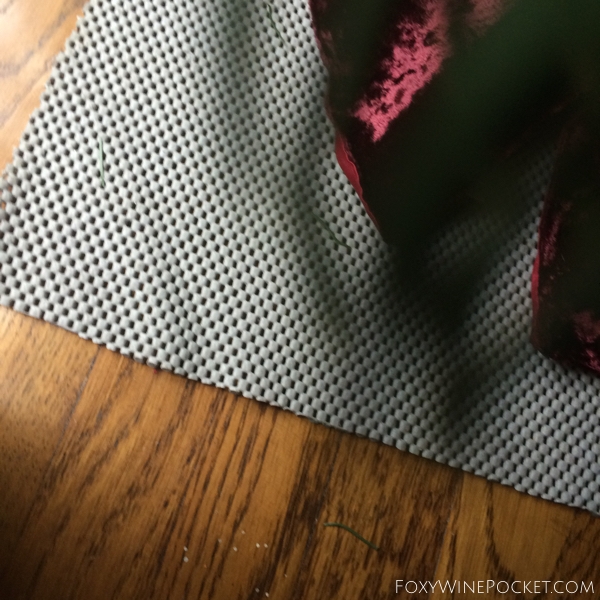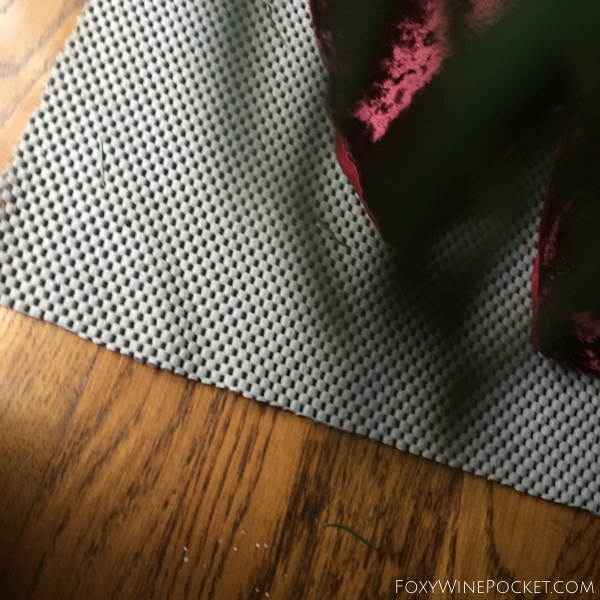 Mr. Foxy: We never hung the stocking with care—if fact you just tossed them over the fireplace screen.
Me: Who cares? Santa will still fill them. And he doesn't care that we just chucked those stuffed animals in the corner. In fact, he'd appreciate the song we were singing when we threw them across the room.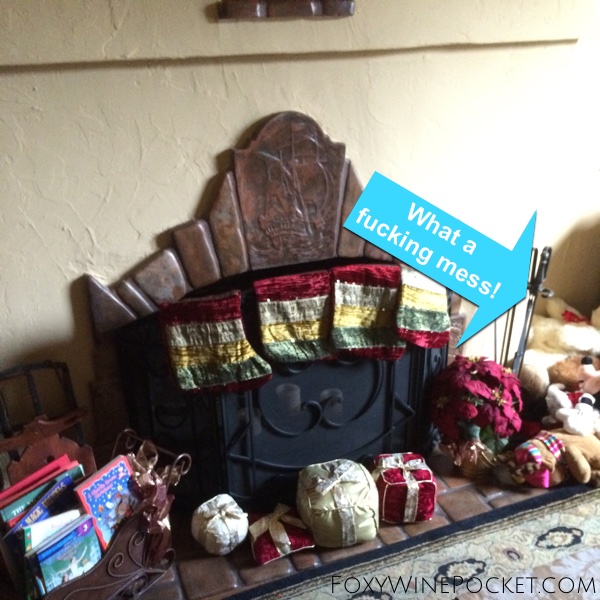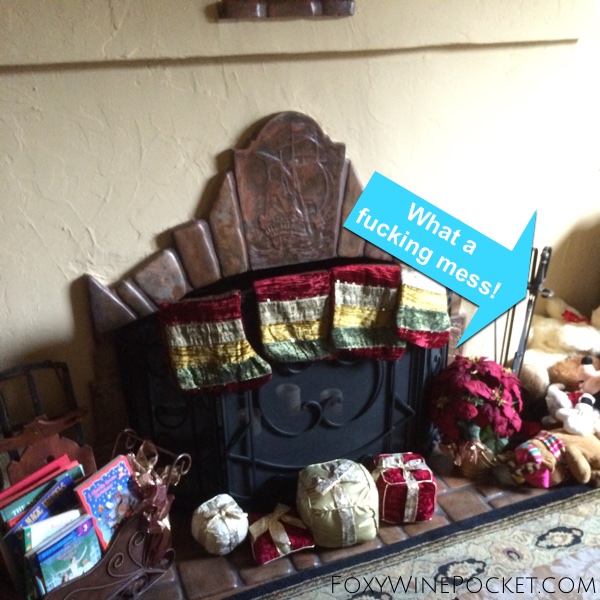 Mr. Foxy: We haven't wrapped all of the presents.
Me: So let's do it now.
(Cue present-wrapping montage with the A-Team theme song.)
Mr. Foxy: Uh, that kinda looks like shit.
Me: You think Colin will care? (SPOILER ALERT: He didn't. Although it appears the dog was judging me.)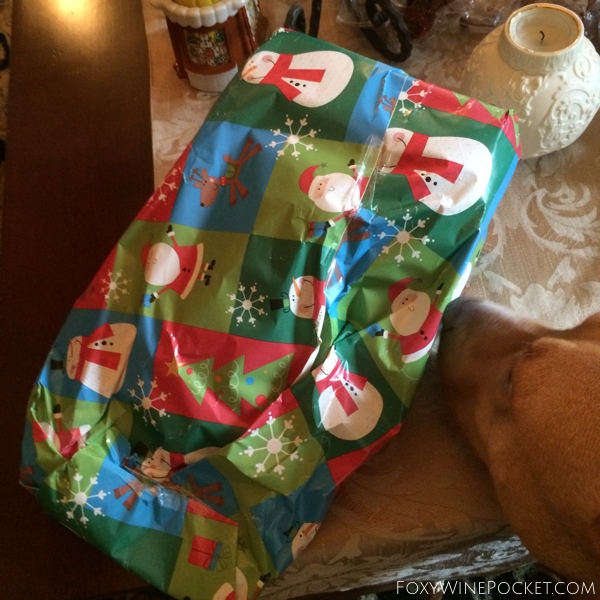 Fortunately, Mr. Foxy finally came around. "So, is this a Zero Fucks Christmas?"
"Pretty much. Or a NOPEmas."
And, you know what? We had a wonderful holiday. Like a really fucking great one.
My husband gave me the best gift ever: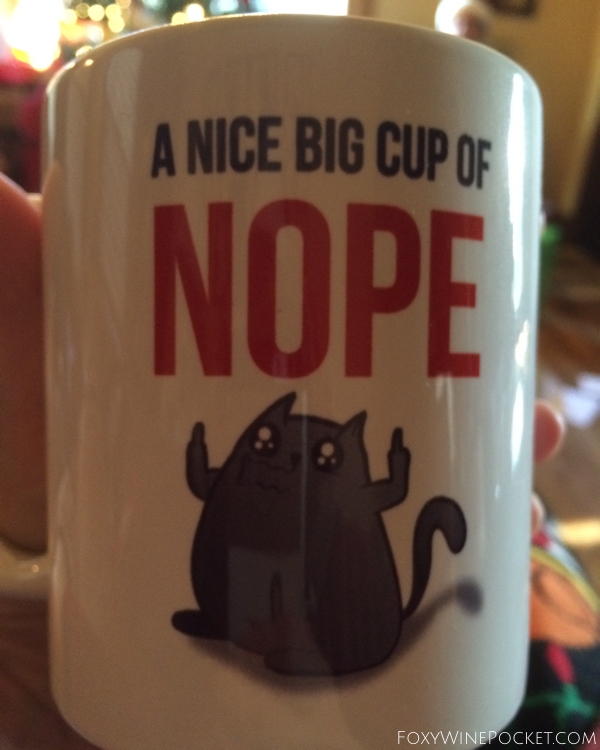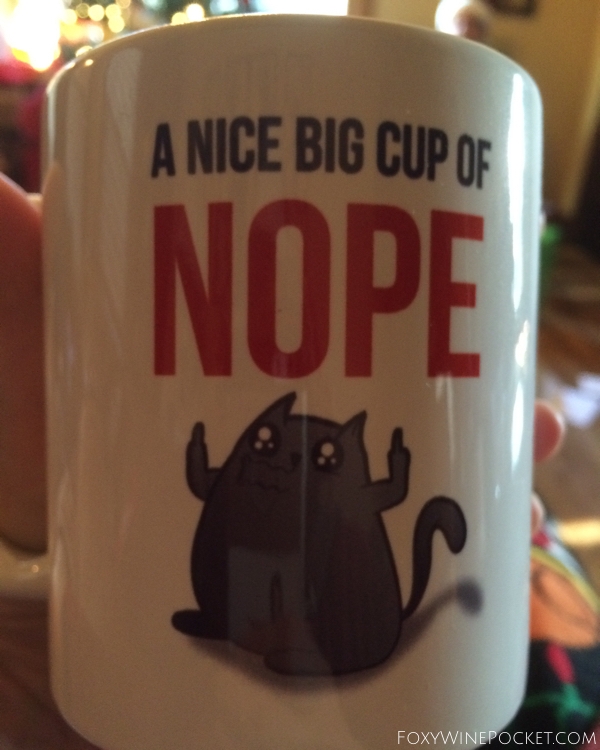 We relaxed. Like really relaxed. And just enjoyed spending time together. I wore my Christmas pants to every party, including the one at my in-laws (pictured below—believe me, my kitchen tile may be broken and my living room floor riddled with termite damage, but I don't have green carpet).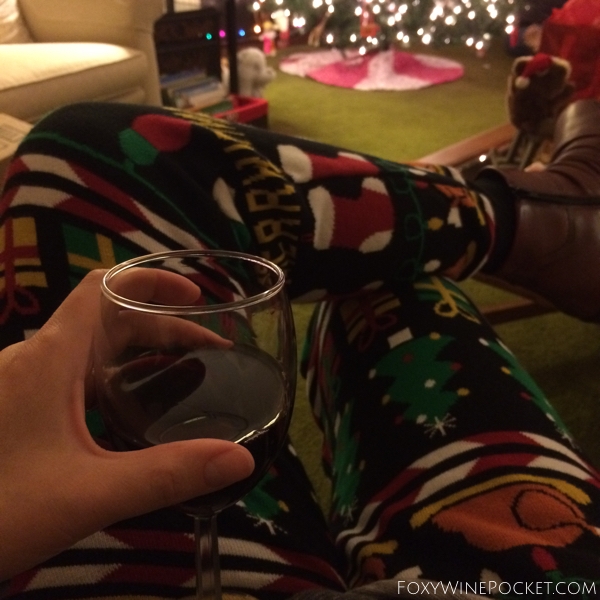 And, thanks to my favorite cousin, my wine glass was never empty (unbeknownst to me). Which made for good dress-up at my aunt and uncle's house.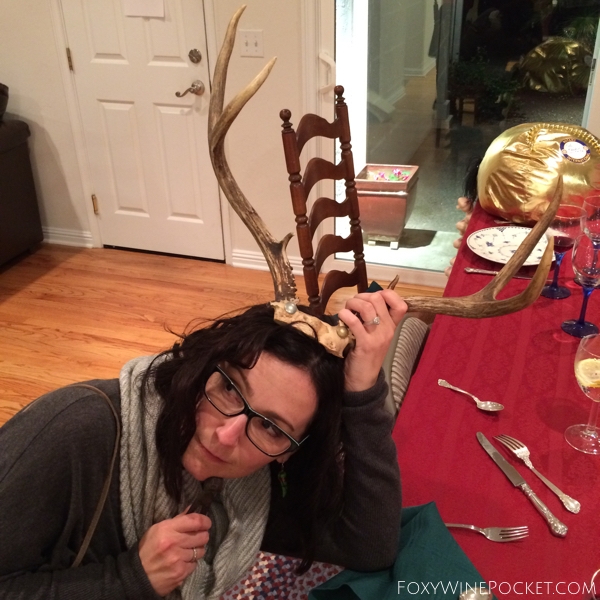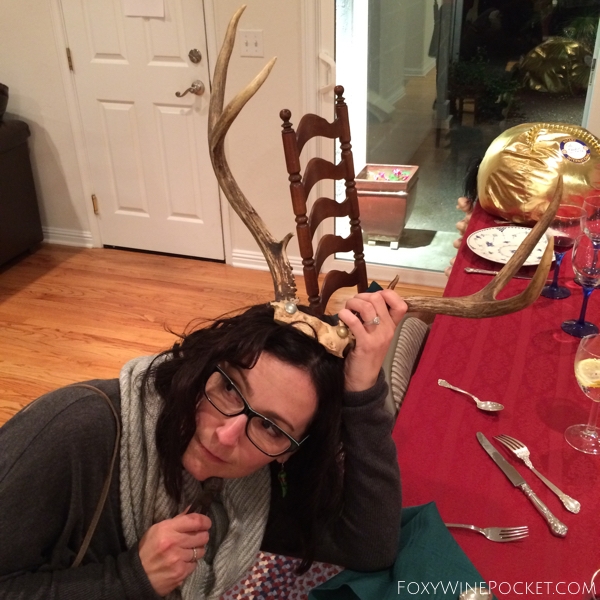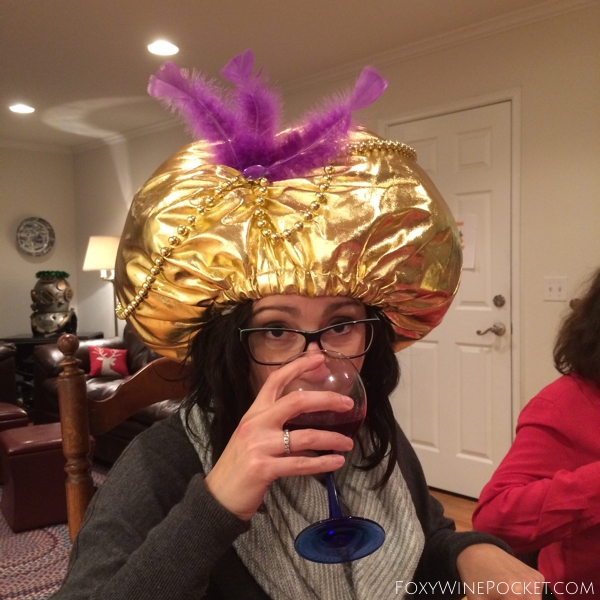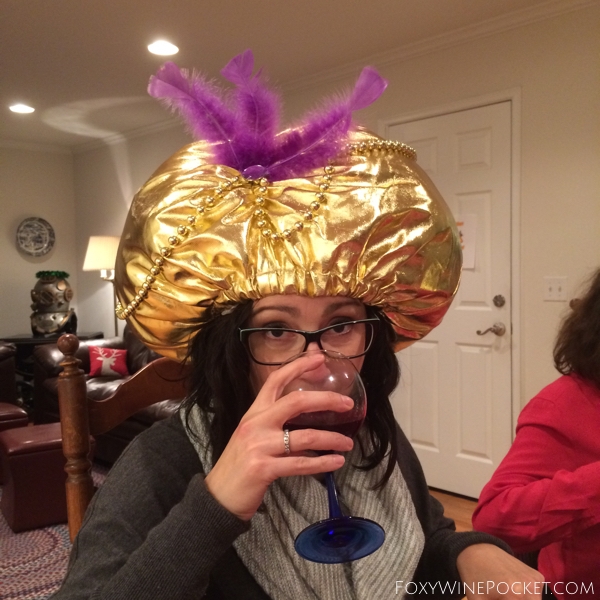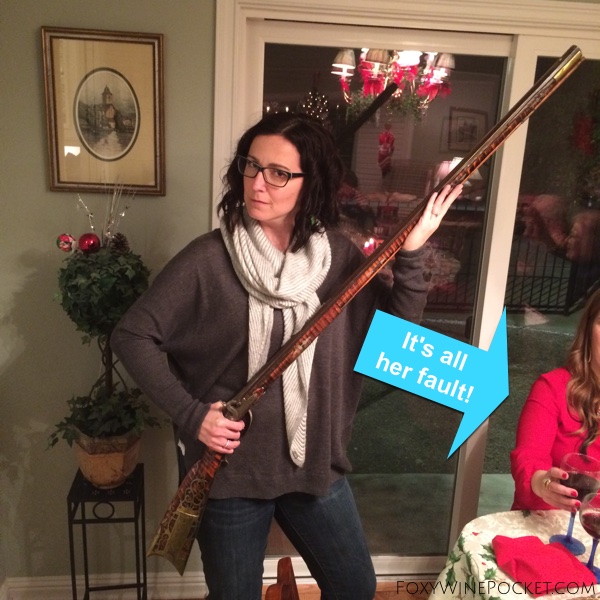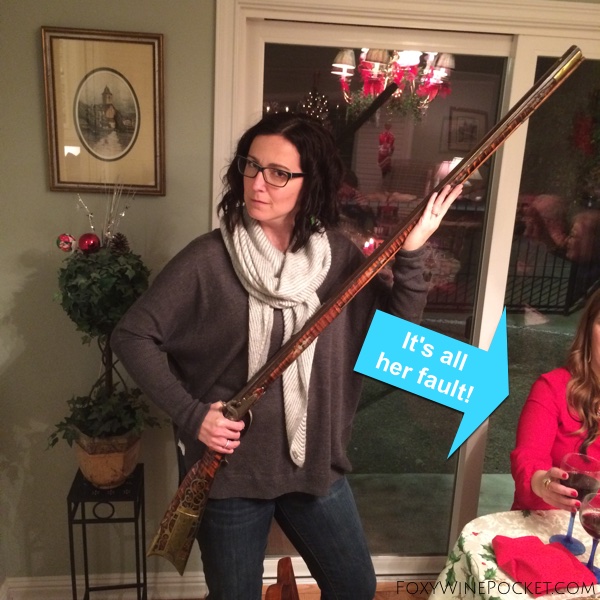 And the moral* of the story? Even if you don't give a flying fuck, your holiday can still be fun. That goes for any event, really.
*Look, Andy, I can do morals just like you.
Follow Foxy Wine Pocket on Facebook and Twitter. You can also subscribe to my blog and never miss a new post. It's quick and easy! (That's what she said.)