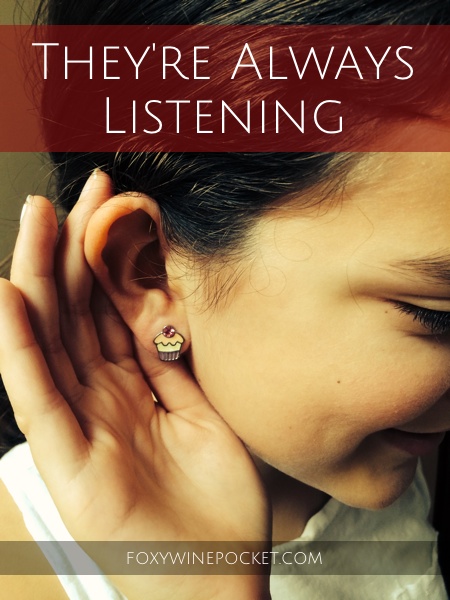 During "Summer Vacation," I always attempt to purge the kids' school supplies and projects. You know, save the good stuff and recycle the crap (please don't tell my kids I call their stuff "crap"). This chore falls under the Crap Management* section of my job description. As much as I hate this task, it's my favorite one in that particular section.
Anyhow, earlier this week while purging, I came across this cute little notepad of Erin's tucked deep in a pile of art projects.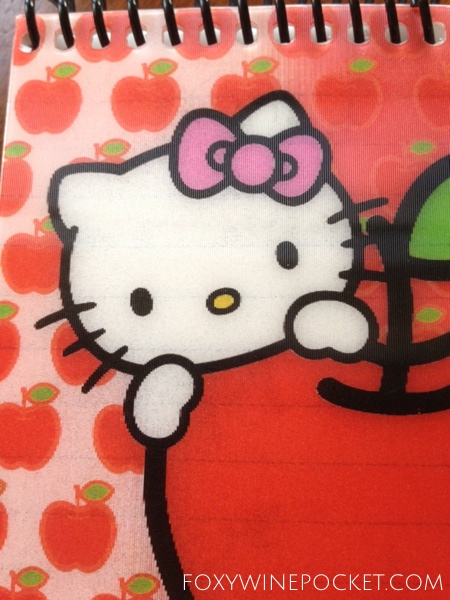 It's so sweet and adorable. I figured it was a book of sketches or a list of friends or stories or things she wants to do or buy or get as a gift. You know, normal things that 10-year-old girls keep in a notepad. But here's what I found on the first page: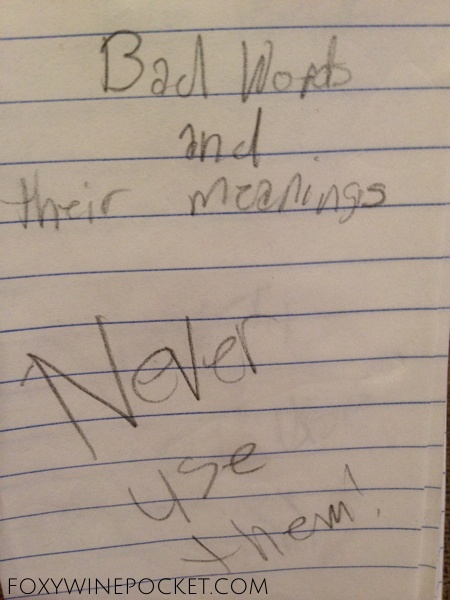 Ummm, yeah, not what I was expecting. But this is even better, don't you think? While my daughter and I need to discuss consistent application of Title Case, I was immediately impressed with her correct usage of the word "their" and her "Never use them!" instruction for herself (and/or the reader?).
Of course, the subject matter drew me in immediately. So I kept reading. Here's page 2: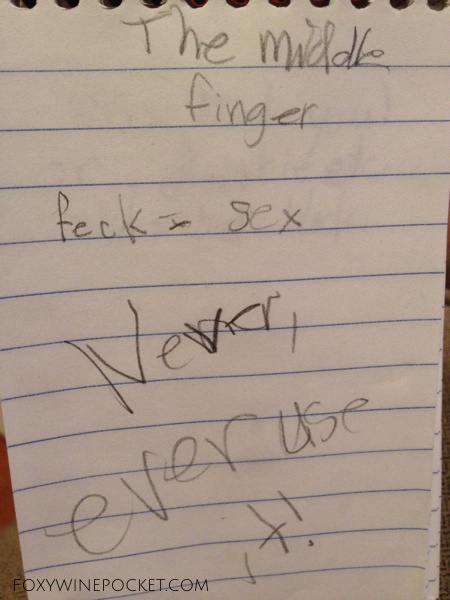 So she knows the middle finger is bad, though I think she might be confusing the gesture with the action. (I guess we'll have to talk about that one later. I'll have some wine first.) She did get "feck" correct. What's that you say? You don't know what "feck" is? Well, it's the Irish pronunciation of the word "fuck." Clearly she learned that from her favorite pug, Loca, and I'm seriously proud of that one. I'll pause for a moment while you enjoy that video. Really. Go watch it.
Back now? Don't you think it's cute that Erin will swear like a proper Irish lass?
Moving on to the next page, I have to admit that I was starting to wonder where she picked these words up.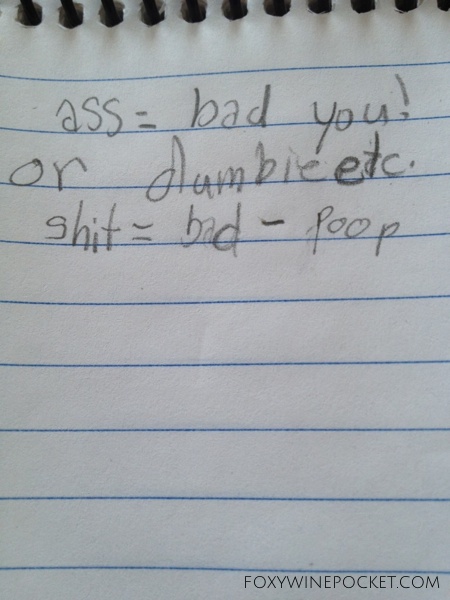 I mean, I guess it's possible I've called Mr. Foxy an ass before I never swear in front of the kids so it can't be me. While we talk about poop all of the time in this household, we don't use the S word. So it really got me thinking about what motherfecker said some fecking shitty ass words in front of her. I kid—I would never use a string of swear words like that (unless it involved a broken bone or a shattered wine bottle or something). But I am guilty of a slip or two every now and then. And, clearly, she's heard me.
Notice that there's no instruction on this page not to use these words. Are these words less bad in her mind? I added that warning myself before putting it back in her bin. She'll never notice it was me.
Fortunately, she put a minimum age on the back cover. I mean, we wouldn't want my son Colin to pick this up and think he can read it.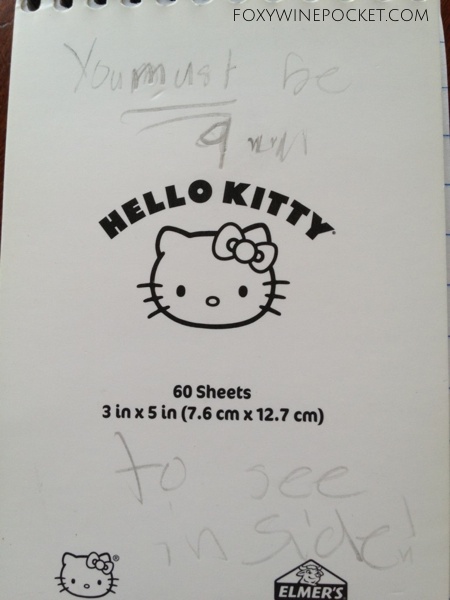 What a good girl. Sounds like I could take a few lessons from her.
*Crap Management is a sub-section of Input/Output Management. I prefer the input to the output.
Follow Foxy Wine Pocket on Facebook and Twitter. You can also subscribe to my blog and never miss a new post. It's quick and easy! (That's what she said.)