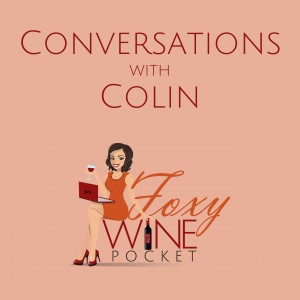 In the car, driving home from the orthodontist's office:
Me: "So, kids, on the way home we're going to make a stop at the pharmacy."
Erin (very suspicious): "Why? What are we getting?"
Me: "Well, we're all going to get some flu, uhhh, boosters."
Erin: "Flu booster? What's that? Wait, is that a shot?!"
Colin (who was previously ignoring us and is now screaming): "WHAAAAAAAATTT?! DON'T SAY THAT WORD! I HATE THAT WORD! I DON'T LIKE SHOTS!"
Me: "It's just a tiny one. It will just be a quick stick, and then it's all over." (Then I bit my tongue so as not to say, "That's what she said.")
Colin: "WAAAAAAAAAAAAAAAAAAAA!!!!! I DON'T LIKE SHOTS!"
Erin: "Colin, it won't be that bad. It will be over super fast." (Again, I'm biting my tongue.)
Me: "Colin, it is a very quick shot. And we have to get it so we don't get sick. People are getting very sick this year with the…
Colin: "Can we not say that word? I HATE that word."
Me: "I know. That's why I called it a flu booster."
Colin: "Can we please stop talking about it?"
Erin: "I don't like the word either. I mean, if I hear it at a party I don't mind."
Me: "What? What are you talking about?"
Erin: "You know, at parties: 'SHOT! SHOT! SHOT! SHOT!' Like during the Christmas gift exchange with your family, Mom."
Me: "Oooooo, yes. That kind of shot." (I'm only slightly mortified at this point.)
Colin: "CAN WE PLEASE STOP SAYING THAT WORD?!"
Me and Erin: "Okay. Sorry."
Me (whispering): "Voldemort…"
Erin giggles.
Follow Foxy Wine Pocket on Facebook and Twitter. You can also subscribe to my blog and never miss a new post. It's quick and easy! (That's what she said.)