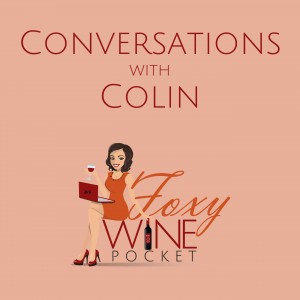 My son Colin and I pull into Target after dropping off my daughter at dance. His eyes light up. (He loves Target as much as I do.)
Me: "Sorry we have to go to Target, Colin. I know how much you hate it here."
Colin (still grasping the concept of sarcasm): "I'm on to you, Mom. I know about your opposite jokes."
I smile proudly.
As we shop, Colin comments on the prices of patio furniture and how one chair is considerably more than a set of 4 chairs. (He's 8 and already a savvy shopper—his future spouse can thank me later.) I say something about how sometimes store prices seem out of whack.
Colin: "Yeah, they're really wacky."
Me: "Oh, believe you me, I KNOW."
Colin: "What?! You're talking funny."
Me: "I know. Sometimes mom talks funny."
Colin: "Maybe it's all the wine you drink."
So I burst out laughing. Pretty loudly. Because that's funny.
And then I explain to him the difference between drinking a glass of wine and a bottle of wine. And drinking responsibly and doing stupid things (like driving) after drinking. I really think I'm hitting home with this talk. I'm feeling like a good parent. And then…
Colin: "By the way, can you not laugh that loud next time? People were looking at you."
I stop. I reflect on everything he's told me at Target. In the space of 15 minutes, he called me a sarcastic, funny-talking, wine-drinking, loud-mouth.
Yep. That about sums it up.
Follow Foxy Wine Pocket on Facebook and Twitter. You can also subscribe to my blog and never miss a new post. It's quick and easy! (That's what she said.)