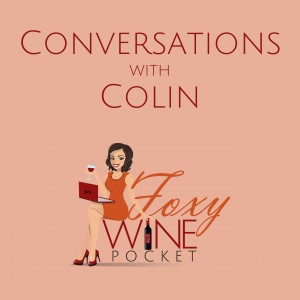 If you've been around here long, you know I love to write about the quirky conversations that my son Colin and I have. He's fabulous: very smart and extremely sweet. He's also a bit unusual. He's been compared to Sheldon Cooper and Dr. Spencer Reid. (Yes, we're constantly working on his social skills and "street smarts.")
But the bottom line? Colin is a really great kid.
One of the many things that I love about the boy is that he is very literal and rule-oriented. And he's damn funny. He keeps me laughing on a daily basis. Here are a few of my absolute favorite quips from him.
Driving down a steep, windy road:
Erin and Mr. Foxy: "Weeeeeeeee!"
Mr. Foxy: "It's like a roller coaster!"
Erin: "Weeee!"
Colin: "Well, yeah. Except we're in a 4-person car. And there's a steering wheel."
Eating dessert at the dinner table:
Erin to Mr. Foxy: "You're the best dad ever."
Mr. Foxy to Erin: "You're the best daughter ever."
Erin to me: "You're the best mommy ever."
Me to Erin: "You're the best daughter ever."
Erin to Colin: "You're the best brother ever."
Everyone: …
Colin (not looking up from his bowl): "I'm busy eating ice cream."
Getting Colin dressed in his pajamas:
Me: "Look at you! Snug as a bug in a rug!"
Colin: "No…I'm snug as a boy in a shirt."
While kissing Colin good-night last night:
Me: "What are you most looking forward to at school tomorrow?"
Colin: "That it's one day closer to Saturday."
While shampooing his hair:
Colin: "It smells tasty, but it's not."
Looking at Colin's crusty, bloody nose:
Me: "Colin, were you picking your nose again?"
Colin: "Uhhh, no. I was just pushing boogers out of the way."
At bathtime:
Me: "Colin, are you done with your bath yet?"
Colin: "No. I haven't washed my hair."
Me: "Why not? You've been in there long enough to wash 12 heads of hair!"
Colin: "I can't help it. I get distracted by my mind."
Me: "Oh? What's going on in your mind?"
Colin: "Awesome thoughts."
I wish I could crawl into that brain and see all of those awesome thoughts.
Follow Foxy Wine Pocket on Facebook and Twitter. You can also subscribe to my blog and never miss a new post. It's quick and easy! (That's what she said.)