I promise I know how to behave properly in public. I can keep my voice down. I practice good manners. I follow my own rules of swearing. I'll only wrestle with you if I really love you.
But, dammit, if you put a fish head on my plate, I'm going to play with it. I can't just eat around it like a civilized person and leave it alone. In true Foxy fashion, I'm going to turn it into dinner and a show.
I'm going to kiss it and name it Nemo.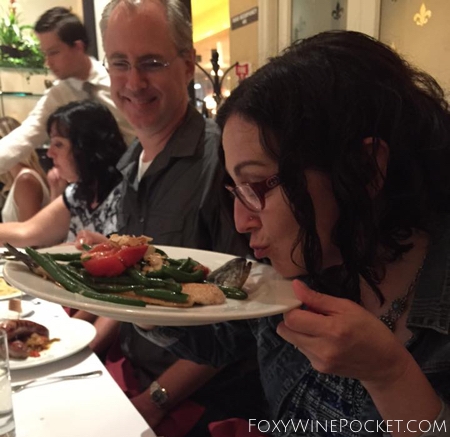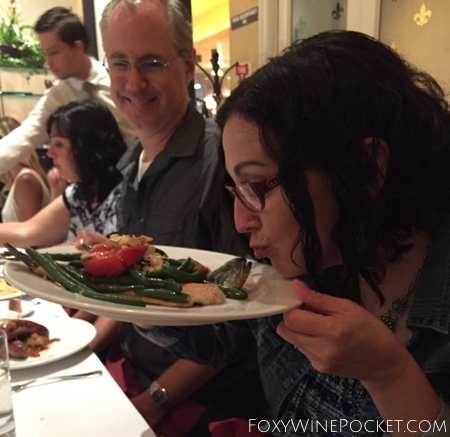 I'm going to have existential conversations with it.
Me: Don't despair, Nemo. You could have been a giant talking cockroach shunned by society. At least I love you.
Nemo: …
And make bad puns with it.
Me: I swear I'm not angry with you, Nemo. I didn't call for your head on a platter.
Nemo: …
I'm going to make it sing, "Fish Heads." (Sadly no video was captured of that moment.)
And I'm going to make it smoke a French fry and wear a crown made of its own tail.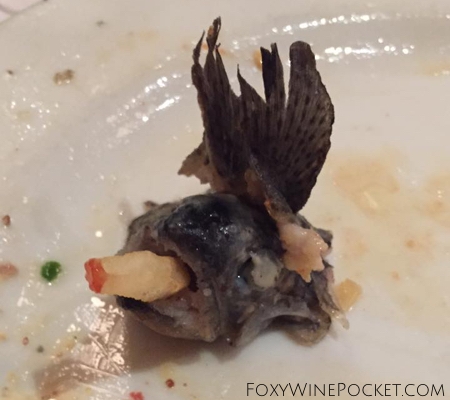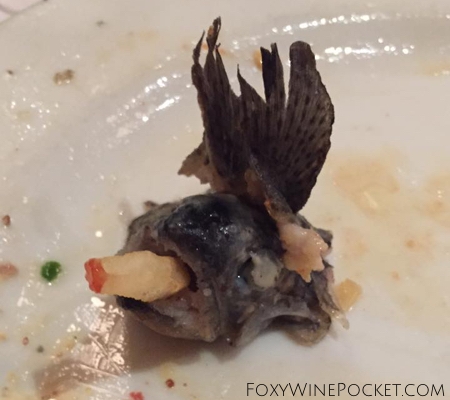 Because it's a FISH HEAD ON MY PLATE.
In related news, I'm also doing inappropriate things around the Internet this week:
Read those essays if you haven't already. And then chime in. What's the most inappropriate thing you've done lately?
Follow Foxy Wine Pocket on Facebook and Twitter. You can also subscribe to my blog and never miss a new post. It's quick and easy! (That's what she said.)