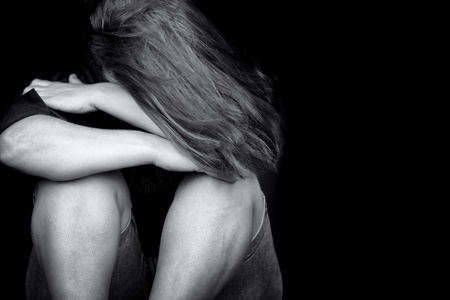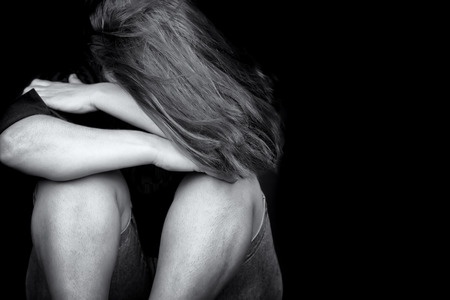 Okay, I don't actually have a joke. I'm just awkwardly introducing a different kind of post. See, depression and anxiety have walked back into my life, and they don't seem to want to leave. Like intrusive houseguests who have overstayed their welcome, they are invading my space and turning me into someone I don't recognize. (Somebody smells bad in this particular analogy, and I'm pretty sure it's me.)
I walk around in a fog. I lack the energy and desire to do the things I used to do. Once a careful planner, I can't even schedule the simplest of activities. I cancel dates, forget birthdays and anniversaries, and generally avoid people. I ignore phone calls. (Fine, I've always done that—I'm just not a phone person.) I have doubts about my career choice, my life choices, and even the simplest of decisions. I am exhausted during the day, but my racing heart and mind keep me awake at night. I spend any time I don't have to be somewhere else in bed—sometimes crying, sometimes binge-watching Netflix, sometimes just staring at the ceiling. All the while wanting to be motivated, but paralyzed by a million simultaneous thoughts and lacking the will to fight.
Don't get me wrong—it hasn't been all bad. I've helped California's drought by not showering. I've decreased my laundry load significantly by wearing the same t-shirt and yoga pants for days on end. I've reduced my carbon footprint and saved a shit-ton of money by not driving to any stores.
Still, I'm getting really tired of myself. So is my bedroom light fixture. See this guy? He's judging me with his judgey little eye.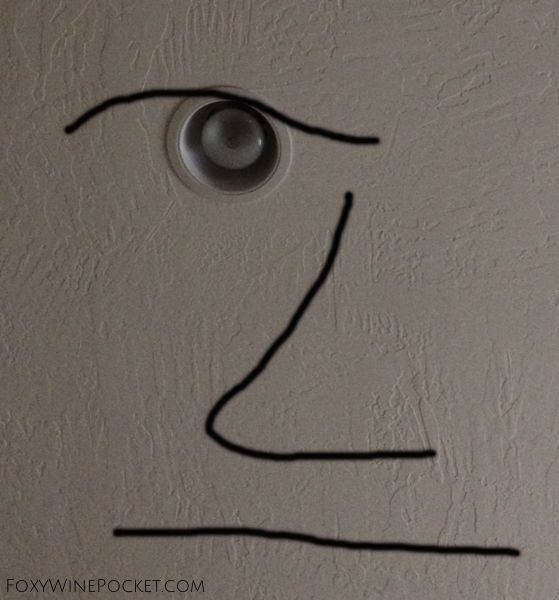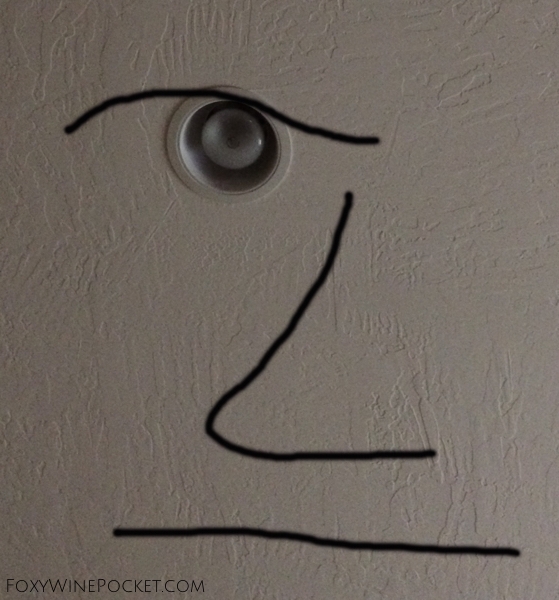 I finally dragged myself to the doctor to start medication again. That sounds so easy, but it most definitely was not. When you don't have the motivation to complete even the simplest of tasks, taking that first step to get help seems insurmountable. It took me several months to find a new doctor, make all of the calls, set up the appointments, and get over the financial hurdles. (And I have relatively good insurance. It really shouldn't be this difficult.)
But it was definitely worth it. Aside from the obvious benefits of talking to someone and putting together a treatment plan, I discovered that my hot flashes are due to my anxiety disorder and not early menopause. #winning?
Now I have a chemical war raging in my body as my doctor and I go through the careful trial and error of discovering which medication works best with my physiology. Unfortunately, our Lexipro experiment failed. It initially made me a human lightning ball, and then it turned me into a non-stop-crying zombie. (Just in time for the premiere of The Walking Dead though.)
So I'm transitioning to Zoloft to see if that's the right medication for me. I mention this because I probably won't be around as much—my body is extremely sensitive to drugs. So for everybody's safety, I'll be starting a new series on Netflix.
I also mention this because I want to encourage anyone else who is experiencing similar feelings to seek help. Mental illness is nothing to be ashamed of, and it is most definitely treatable. Even though recognizing the signs and symptoms can be difficult. Even though taking that first step seems impossible. Even though it sometimes takes a couple of tries to find the right therapist and/or medication.
You. Are. Worth. It.
Thank you to my friends who have checked in on me, to everyone for being patient with me, and most especially to Mr. Foxy for pulling double shift on the home front. I promise I'm working on the funny. A brand-new season of Foxy Wine Pocket is just around the corner. But for now, I could really use some good Netflix recommendations. Anyone?
Photo Credit: kmiragaya / 123RF Stock Photo
Follow Foxy Wine Pocket on Facebook and Twitter. You can also subscribe to my blog and never miss a new post. It's quick and easy! (That's what she said.)