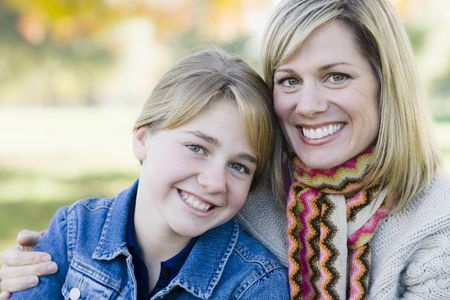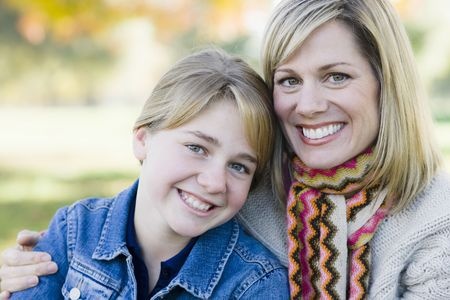 Memories of my own junior high dances are obscured in a haze of Drakar Noir, Aqua Net hairspray, and raging (and foul-smelling) tweenage hormones. Sadly, I don't have any pictures from these dances to jog my memory either, but I do have my 7th grade school picture.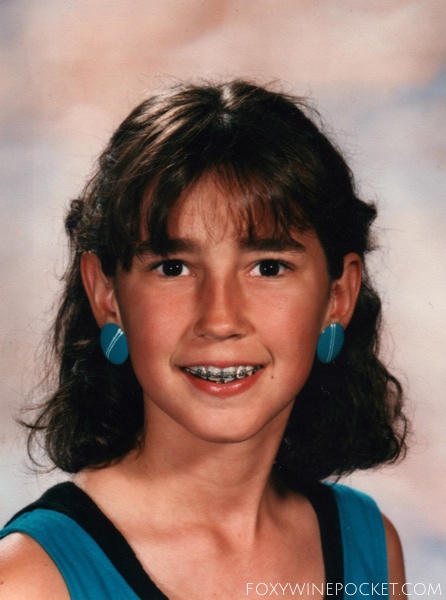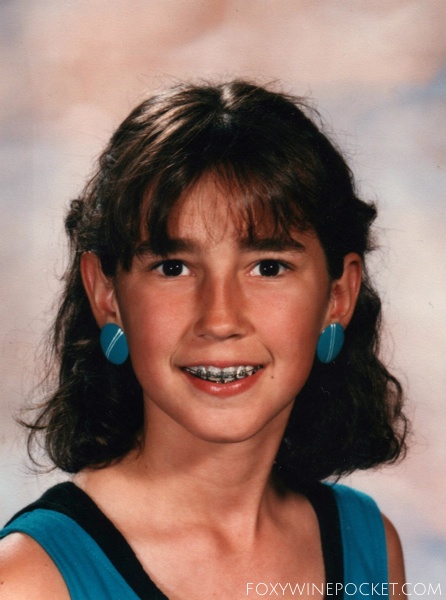 (This picture was taken a few months before I started performing daily experiments on the effects of aerosol spray on the ozone layer.)
I remember wearing that exact tank dress and matching earrings to one of my first dances. Just imagine me in all of my 5'7", 100ish-pound (then, not now), no-rhythm awkwardness. I was probably mentally fusing my soul to Dave Gahan of Depeche Mode. Or sitting in the corner in a pool of tears and rejection.
My big problem was boys. I was obsessed with them from a very early age. Their actions (or inactions) consumed every thought and filled every mixtape. I devoted entire journals to praising them and then cursing them. They were (sadly) my life.
Fortunately for me and Mr. Foxy, our daughter Erin has not yet discovered the joy, heartbreak, and Axe Body Spray of the opposite sex. (Hopefully this lasts until she graduates from college.) She's obsessing over books, not boys, and we couldn't be happier.
As her first Junior High School dance approached, she wasn't showing much interest in the event. Whereas boys would have lured me there like a mom to wine (oh, hey, I do that too), there was no real pull for my daughter. But I really wanted her to go so she could attend a dance just for fun and to hang out with friends—without worrying about the distraction of boys.
Me (trying to act all casual): So, are you going to the dance?
Erin (rolling her eyes): I don't think so. Sounds kinda boring. And they won't play any good music.
Me: I'll buy you a new outfit…
Erin: Can I wear my Converse high-tops?
Me: Of course.
Erin: Then I'm in.
The day of the dance, I helped her flat-iron her hair and beamed with pride as she put on her outfit. Somehow I convinced her to allow me to take some pictures, but while I got my daughter's blessing to tell this story, she absolutely forbid me from posting any of those photos. So here's the dress she wore (which I don't think I could love any harder):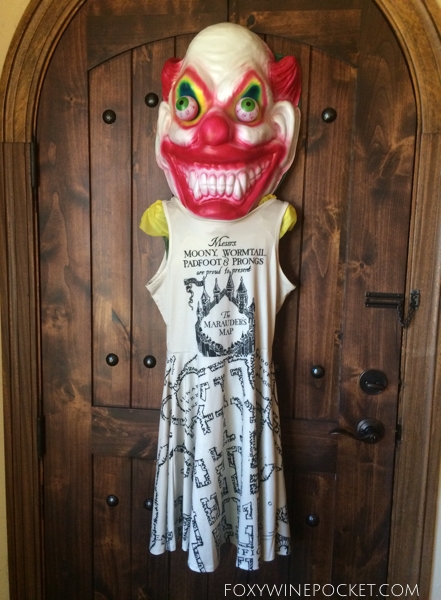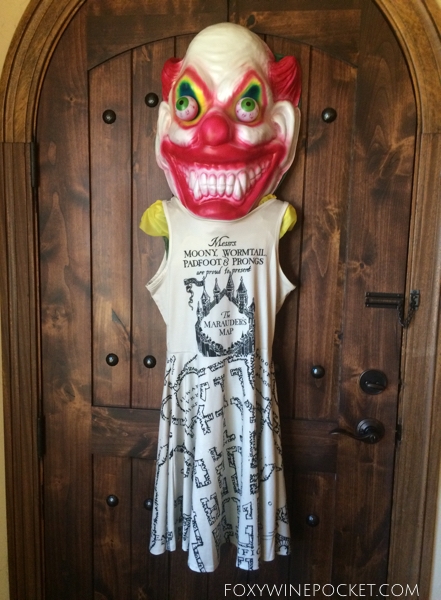 (That model is a fairly accurate depiction of her mood sometimes.)
As we sat at the table waiting to depart for the dance, she admitted that she was indeed a little apprehensive about the event.
Erin: I'm a little nervous about the dance.
Me: What are you nervous about?
Erin: I hope I'll have friends there. And that there will be people to hang out with. And to talk to.
Me: Well, I know some of your friends will be there. And you can start conversations with anyone; they all know you.
Erin: It's hard, Mom. There are also going to be some kids from other schools … and I don't even know them.
Me: More potential new friends and people to have fun with?
Erin: I don't know…
Me: Okay, here's my best piece of advice. Listen up because this is really important: Just don't be a bitch.
Erin: MOTHER!
Me: What? Do you like bitches?
Erin: Well, no…
Me: Do you know anyone who likes bitches?
Erin: No…
Me: Exactly. So don't be a bitch. And you'll be fine.
I expect my Mother of the Year award to arrive any day now.
Photo Credit: ptimages / 123RF Stock Photo
Follow Foxy Wine Pocket on Facebook and Twitter. You can also subscribe to my blog and never miss a new post. It's quick and easy! (That's what she said.)