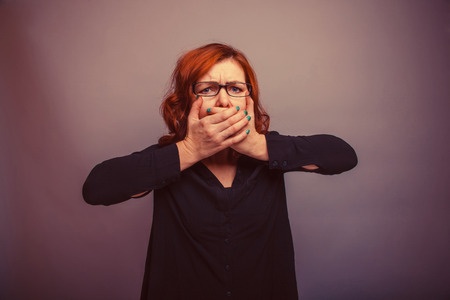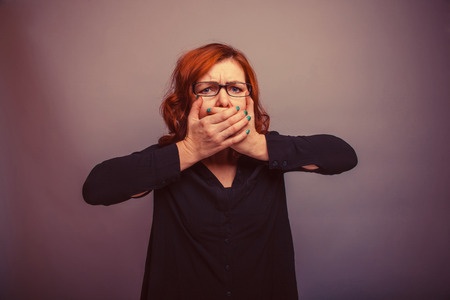 I've got something happening on my face. Something bad. Like red, bumpy, meth-face bad.
It all started a few months ago. At first I thought the ailment was acne. Because Mother Nature is an asshole and continues to punish me with pimples even though I've moved to the wrinkle-and-whisker phase of life. I tried covering the infestation with makeup. Only then I had a cake-y, beige-y, hot mess going on.
And I picked at it. Because I'm a picker—I just can't help it. So then the affliction got a little bloody and oozy. My friends would awkwardly stare at my face when we were together. Sometimes, when I wasn't in the mood for talking anymore, I'd move my chin up toward their faces and watch them slowly back away.
Not surprisingly, the cover-up and picking did little to stop the facial invasion. In fact, it got worse. Certain that it was some sort of deadly rash, I tried cortisone cream—the duct tape of skin creams. And it did help at first, but after a few days, my facial pustules just came back in full force.
One of my rude friends asked, "What's that on your face?"
"Herpes," I declared as I gave her an extra close hug.
Then I tried anti-fungal cream, but that didn't help even one bit. (Thank gawd. Who wants mushrooms growing out of her face?)
Fearing leprosy, I went back to the cortisone cream and posted a picture in one of my writing groups. I had no choice—my husband long ago banned me from self-diagnosing on WebMD, and I needed help because my face was going to start falling off in chunks.
My writer-friend who is also a nurse suggested that it could be impetigo. A quick google search on impetigo resulted in words like "highly contagious," "staphylococcus," and "Methicillin-resistant staph aureus (MRSA)." Clearly, I was going to die.
"HOLY FUCK BALLS!"
"What'd you say, Mom?" my 9-year-old asked from the other room.
"Oh, uhhh, I said, 'Moldy Duck Walls.' It's a new band."
Finally, because I like living and all, I dragged my lethal-bacteria-face to the doctor. Turns out the rash is not impetigo. It's perioral dermatitis—some boring, annoying rash that women get. (Men generally don't. Assholes. Of course not.) It *could* be related to hormones, steroids, cosmetics, fluorinated toothpaste, chewing gum, facial creams, oral contraceptives, or a variety of other things.
In other words, they have no fucking clue what causes it.
The doctor assured me that I had done nothing wrong and that it's not contagious. I just got unlucky. But that I was lucky in that it's a minor malady. Gee, I've heard that before. A couple of times.
Perioral dermatitis can last up to two years. TWO FUCKING YEARS. I need to put topical erythromycin on the rash for at least a couple of months. And I can't wear any make-up until it's gone. (Okay, that part is actually good.)
Unfortunately, the topical medicine sometimes dries into a flaky, white crust, which leaves me looking like I've just woken up from a nap with slobber on my face. Or perhaps dried something else (but we all know that's not possible).
The other bummer is, since I've stopped using the cortisone creme, the rash itches like a MOTHERFUCKER. So I've just started telling everyone it's jock itch and watching them figure that one out.
Photo Credit: maxximmm / 123RF Stock Photo
Follow Foxy Wine Pocket on Facebook and Twitter. You can also subscribe to my blog and never miss a new post. It's quick and easy! (That's what she said.)