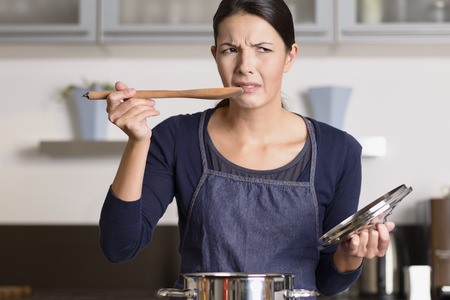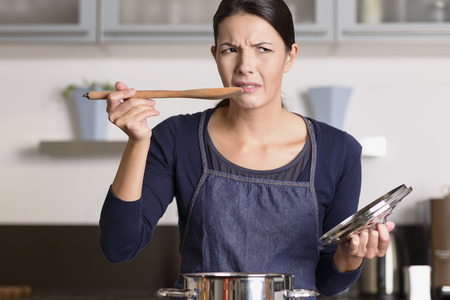 As much as I'd love to cook with the expertise of Julia Childs or throw a party with the casual ease of the Barefoot Contessa, I've resigned myself to the sad truth that I will never be a domestic goddess.
In fact, quite frankly, I have a long history of fucking up things.
Like the Christmas I turned Tyler Florence's beautiful Braised Braicole into beef jerky because I forgot to put foil over the roast in the oven. (Always cover your meat, folks.)
Or the Thanksgiving I charred the crispy leeks while making Food and Wine's Baby Peas with Bacon and Crispy Leeks recipe.
Or the time I set out to surprise my husband with Caprial Pence's decadent Pear Tart with Chocolate Cookie Crust. I went to several stores to find the correct chocolate cookies. I picked fresh pears and lovingly poached them in white wine (and then drank the rest of the bottle). I carefully whisked the custard ingredients. About halfway through the baking process, while I was on the phone detailing my feat to a friend, I realized I had forgotten to put in the sugar. (I'm sure it had nothing to do with the wine.) I had to throw away the entire thing.
Anyhow, the point of this self-flagellation is that I've learned to embrace my culinary imperfections. I've become more creative, flexible, and clever. I improvise.
For example, I didn't bungle a batch of brownies; I created a new midnight snack.


I didn't permanently stain my carpet, slippers, and bedskirt. I sacrificed wine in the name of popular meme art.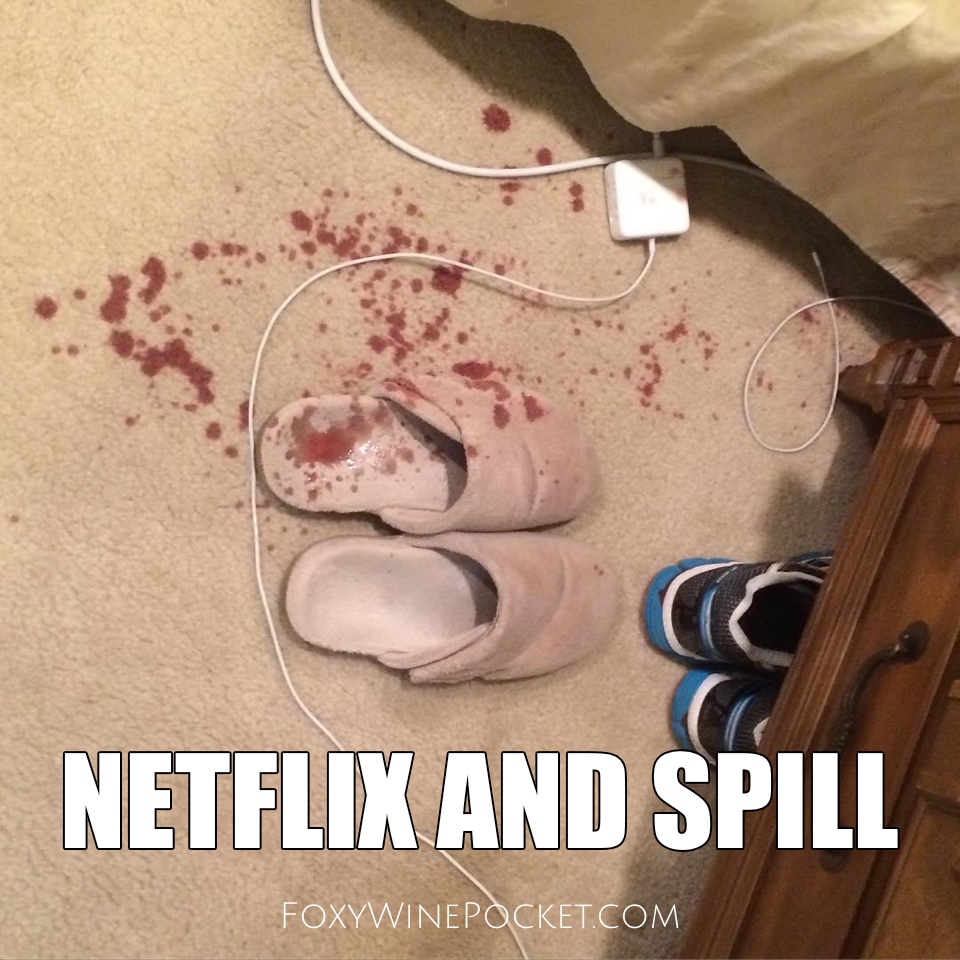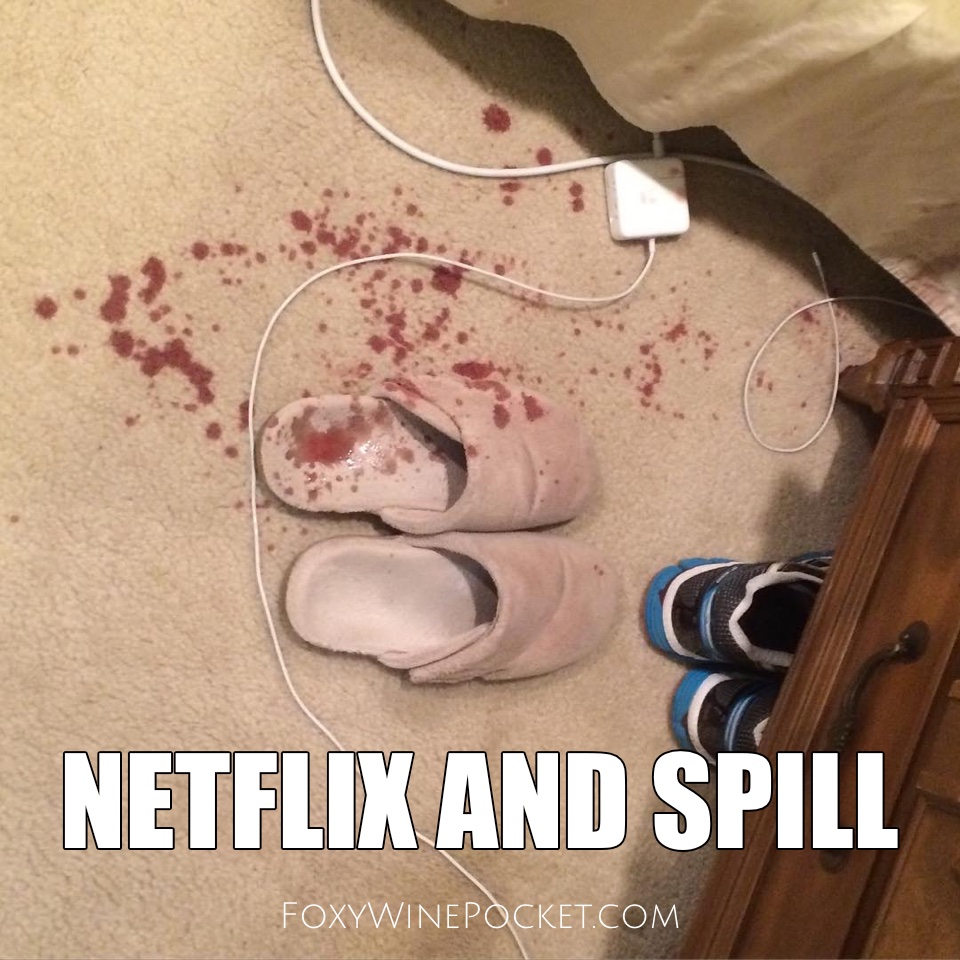 I didn't make a complete ass of myself in the grocery store (and cut my leg in the process); I challenged folks to an abstract art competition.
I didn't forget to buy birthday candles because I was so focused on purchasing enough booze; I created a learning opportunity for my children.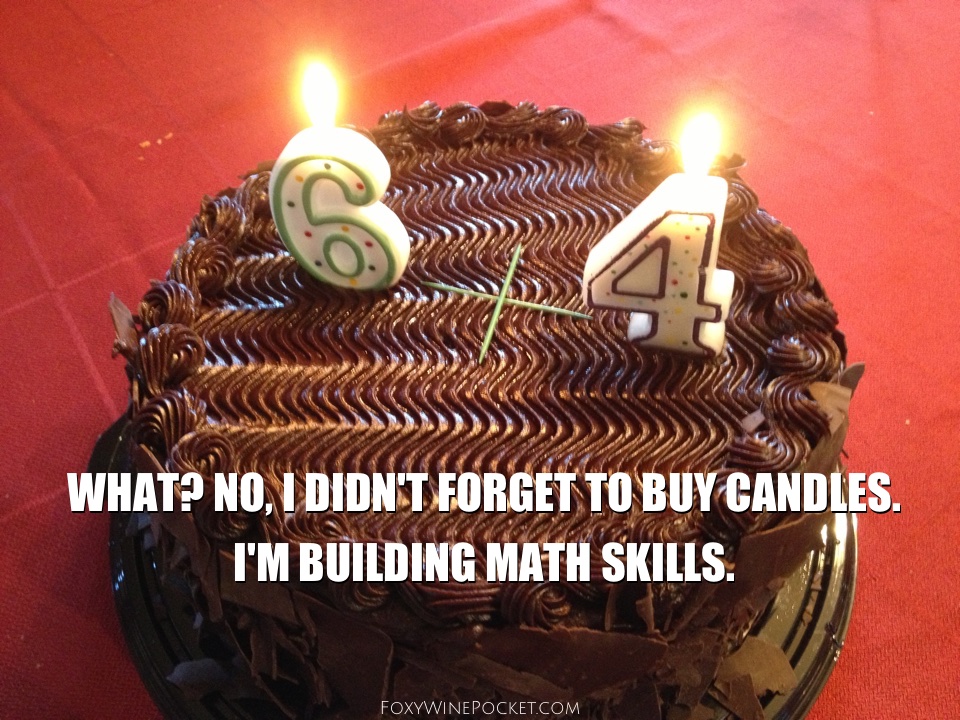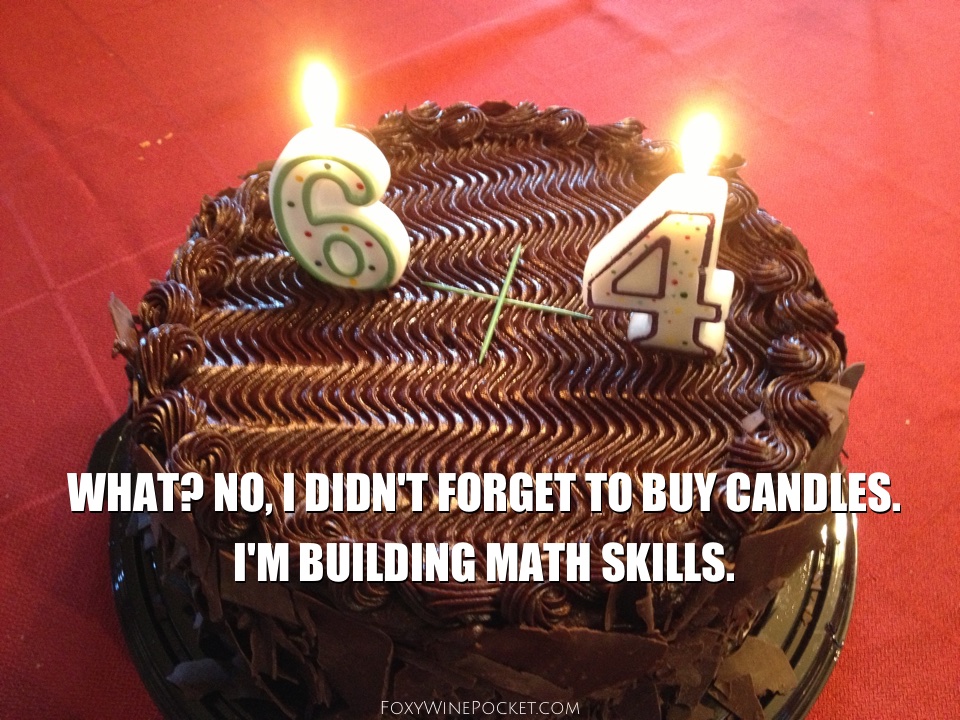 See? It's all about how you position it. (That's what she said.)
If you enjoy laughing at other people reading about the foibles of ordinary women trying to be perfect, you will LOVE my latest anthology, I Just Want to Be Perfect. Go get it now!
Photo Credit: hootie2710 / 123RF Stock Photo
Follow Foxy Wine Pocket on Facebook and Twitter. You can also subscribe to my blog and never miss a new post. It's quick and easy! (That's what she said.)