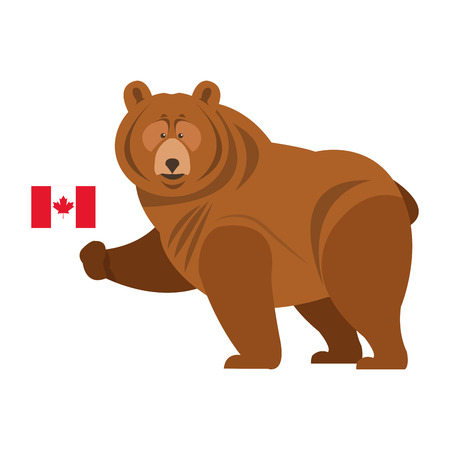 Much to the dismay of Canadians everywhere, many Americans feel like Canada is just another US state. A kinder, gentler, more apologetic US state, but a US state nonetheless. (Maybe it's all of the beer, weed, and Tim Horton's coffee y'all got up there, eh?)
Anyhow, because of that feeling (apologies to my Canadian friends), I didn't think very carefully when I packed for my last trip to beautiful British Columbia. (That's a province in Canada, in case you didn't know. [I'm speaking mostly to my American friends now.]) But, as soon as I got on the plane, the Canada Border Services Agency (CBSA) Declaration Card forced me to confront my status as a foreign traveler.
"No problem," I thought to myself. "I'm a US citizen. Our countries are on good terms (possibly only until November). I shouldn't expect any hassles."
I completed the top part of the form with my name, birthday, home address, etc. Easy peasy lemon squeezy. (Canadians probably don't squeeze too terribly hard for fear they might hurt the lemon.) Then, I got to the "I am/we are bringing into Canada:" part of the form. Again, I wasn't thinking much of it because I was not smuggling drugs or strange goods or anything nefarious. I was on vacation. (Without my family. OH, HELL YEAH!)
Here's the thing though. When I travel alone, I bring protection with me in the form of pepper spray. It makes me feel safe. (I've never had to use it, but maybe that's because I carry it in my hand whenever I walk alone in a strange place. I'm sure I look scary and bad-ass. Like a fucking ninja. NINJA!) And because of the "Canada is so familiar" feeling, I had brought the pepper spray in my suitcase on that particular trip. I hadn't even given it a second thought. But suddenly I had to. And I had to declare it.
After I de-boarded the plane, I took my completed Declarations form to the friendly Canadian Border Services Official. He smiled politely, like a good Canadian. "Welcome to Canada! Business or pleasure?"
I wanted to make a dirty joke but thought better of it. I mean, Canadians are nice, but could they handle full Foxy? "Pleasure. I'm on vacation."
He scanned my passport. "You're from the states?"
"Yes."
He nodded and started reviewing the Declarations form. "Fabulous. We should get you right—Oh hey. You have pepper spray?"
I froze. "Yes. In my suitcase."
He tilted his head. "What's that for?"
"I keep it for personal protection," I declared. (See what I did there?)
His face scrunched up. "Against bears?"
"Well, nooo. Against humans." My voice grew quieter. "You know, in case someone attacks me?"
"Hmmm, okay." He pointed to his left. "Go ahead to that line over there, please."
He wasn't pointing the airport exit. He sent me to the "Special" office. The place where I can only assume Canadians maliciously torture foreigners by eating poutine in front of them and not sharing. Those bastards.
In the nearly-empty room, two Border Services agents greeted me with friendly but confused expressions. The younger lad addressed me with a kind voice. "Welcome to Canada. What brings you to this line?"
I exhaled. "My guess is the pepper spray in my suitcase."
He tilted his head. "You have pepper spray?"
"Yes. I carry it when I travel alone. For protection."
He scrunched up his face. "From bears?"
"Well, no. From other people. You know, against someone who might attack me."
He gave me a bewildered look. Like I was speaking a foreign language.
I clarified. "You know, personal protection?"
He shook his head slightly. Apparently, he didn't know about human attackers. Suddenly I felt much safer about traveling alone in Canada. But I had broken the law. And I wasn't emotionally prepared for poutine torture.
I vomited my apologies. "I'm so sorry. Obviously you can have the pepper spray. I wasn't thinking when I left it in my suitcase. I mean, it's Canada, not like a foreign country or anything. Well, you are a foreign country. NOT THAT YOU'RE FOREIGN. Geez, the US probably seems more foreign. Hell, sometimes I feel like a foreigner there. Oh my god, don't listen to me. I'm so sorry. JUST TAKE THE PEPPER SPRAY!"
He smiled and put his hand on my shoulder. "Oh, no worries. You declared the pepper spray. So you're not in trouble. But, yeah, we can't let you keep it. I'm terribly sorry about that."
"No problem." I let out a relieved sigh. "I've got another one at home anyhow."
The smile disappeared. "Oh, do you have bears in your hometown?"
"Well, no. It's also for predators."
He frowned. "But not bears?"
Fucking hell. As if I didn't have enough to be terrified of in America, now I was petrified of bears as well. I gritted my teeth. "NO."
I had to fill out yet another form—this time relinquishing my pepper spray to the crown. I chatted some more with the friendly agents, who proceeded to give me self-defense tips. "You know, pepper spray is only going to incapacitate a person for a short time. You need to run like crazy after you spray him. Get out of there fast. Much like with a bear."
Then they kindly escorted me to the airport exit and waved good-bye, wishing me a pleasant stay. All in all, it was an enjoyable exchange, proving once again that Canada is one of the nicest countries in the world. Right up until the agent asked, "By the way, where are you staying?"
"On Vancouver Island," I replied. "In Tofino."
"Oh, do be careful. There are lots of bears there."
Photo Credit: jemastock / 123RF Stock Photo
Follow Foxy Wine Pocket on Facebook and Twitter. You can also subscribe to my blog and never miss a new post. It's quick and easy! (That's what she said.)