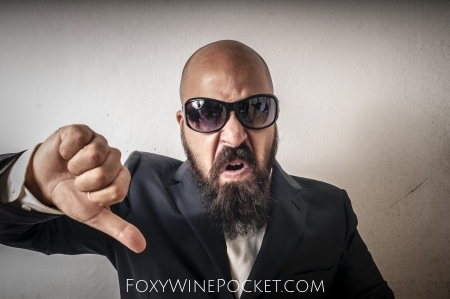 When I was in the 4th grade, I reenacted a Saturday Night Live skit in front of my entire class. It was one of the Doug and Wendy Whiner skits wherein they loudly and annoyingly proclaim, "We've got DI-VER-TICU-LII-TIS." My classmates laughed, but it was almost certainly at me making an ass of myself rather than understanding any of the dialogue.
When I told that story to my friend Rabbit, she replied, "Of course you did."
Now some of you may be asking why a nine-year-old was allowed to stay up that late to watch SNL. And why a nine-year-old was even allowed to watch that show at all. Well, let's just say, I was the youngest of six kids, and there was very little, if any, supervision of any kind television screening at that point. Let's also just say that it was a really good thing I wasn't in that same classroom reenacting skits from The Benny Hill Show, which I also watched, instead.
But, damn, those Doug and Wendy Whiner sketches were funny.
Changing the subject (-ish), this past St. Patrick's Day, I enjoyed plenty of cabbage (not the boiled kind *barf a million times*) like a good semi-Irish lass, a veggie-filled salad, and an apple. (YES, there was other food throughout the day too, but that's not relevant to my story.)
The next day I felt a twinge in my abdomen. I thought, oh bloody hell, this is what I get for being so fucking healthy. I drank some more gin water and went about my day night.
By Friday, the twinge turned into a jabby, hurty sensation. I might have been a tad bit dramatic leaning against the walls all over the house and groaning loudly.
"You got COVID?" Mr. Foxy jokingly asked.
I testily replied, "No, I don't have COVID, asshole." Oh shit, do I have COVID?
Back in bed with my heating pad pressed firmly against my abdomen, I was running through all the horrid diseases I could possibly have. I was practically writing my obituary and making sure everyone in the house knew my last wishes. "Cremate me, will you? And put me in the root ball of a tree." (Then I giggled about becoming tree balls.)
"Will you stop? It's not a Toomah!" Mr. Foxy hollered while waiting on me hand and foot heating up some soup for me.
By Saturday, the pain was un-fucking-bearable. (Because it's always unbearable on the weekends when your doctor's office is closed, amiright?) So I spent that afternoon in the ER being poked and prodded, providing samples of bodily fluids (not the good kind), and getting a CAT scan, with and without contrast. (Fun fact: when they inject the iodine into your IV, it feels like you're peeing.) After a few hours, the doctor returned with the diagnosis. As you might have guessed by now, I've got DI-VER-TICU-LII-TIS. (Cue the annoying whining.)
Those of you who have experienced diverticulitis probably just grabbed your lower left side and groaned. Those of you who haven't? Well, let's just say that, like having a kid, until you have one, YOU DON'T KNOW.
Diverticulitis is a terrible, horrible, no good, very bad infection (or inflammation) of the pouches (called diverticula) that can form in your intestines.
It seems my family history of this condition has finally caught up with me. Well, that, and my bad habits of the past few incredibly stressful years probably hastened it along. The lovely doctor wrote me various prescriptions and sent me home with instructions to rest, drink clear fluids for 48 hours, and then eat a low-fiber diet until the flare subsides.
Now I'm not going to say why my mom knows this (because I'd hate for any blame for my genetically fucked-up bowels to fall her way), but after the diagnosis, she texted me, "Ensure is your friend."
When I replied that I was on clear fluids for the next few days, she responded simply, "Oh my."
I guess my current bout with this shit is on the nastier side. Because of course it is.
Fortunately, the prescribed drugs took effect within a day. Yay doctors! Yay drugs! Yay science!
Unfortunately, while I'm on these drugs, I must adhere to the following rules:
No exercising.
No drinking alcohol.
No prolonged exposure to sunlight.
One of these rules sucks harder than the other two. But, just like Meg Ryan in French Kiss, I WILL TRIUMPH.
As an added bonus, I've already lost a few pounds. DO NOT USE THIS DIET PLAN. IT'S FUCKING HORRIBLE. 0 OUT OF 10. I DO NOT RECOMMEND.
Anyhow, I'm starting a new club. Who are my other Foxy Divers out there? Wait. That sounded wrong.
Follow Foxy Wine Pocket on Facebook and Twitter. You can also subscribe to my blog and never miss a new post. It's quick and easy! (That's what she said.)