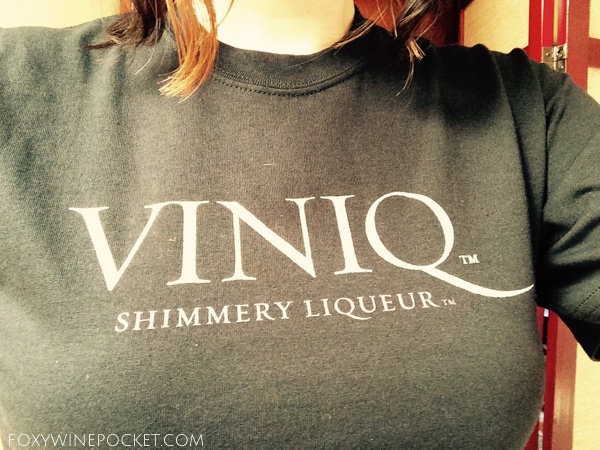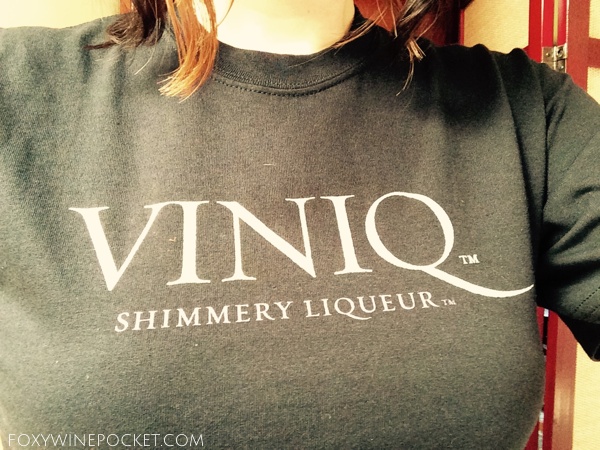 Last weekend I was in Portland, Oregon (my second home) visiting my dear friends, John and David. (Oh, I was also rehearsing for the local production of Listen to Your Mother. If you're in the area, you should definitely get tickets to see that show.)
Anyhow, John and David took me to a neighborhood bar where we hung out with drinks each other, exchanged silly stories, and made fun of enjoyed the Karaoke performances.
As we were enjoying our beverages and the, uhhh, lively atmosphere, the server came back around to tell us that there was a special drink that night, Viniq®. "It's a mixture of premium vodka, moscato, natural fruit flavors, and a one-of-a-kind shimmer," she recited perfectly.
Because of the colorful shimmer, she compared it to unicorn pee.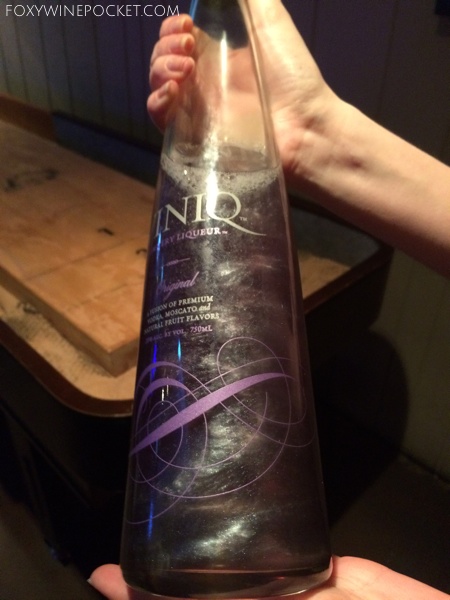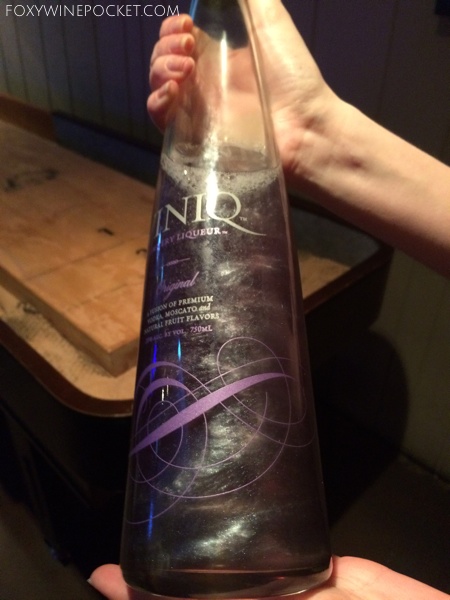 Naturally, we asked for samples immediately (duh).
The Viniq shot girls brought those samples for us to try—just a little bit of the liqueur in tiny plastic cups. (Not unlike specimen cups.) The flavor wasn't horrible, but the high viscosity left something to be desired.
Quick frankly, it seemed more like unicorn semen than unicorn pee.
I couldn't drink anymore (you know how I feel about swallowing). John, however, decided to try the Viniq Champagne Cocktail (which earned him a free t-shirt). The cocktail itself wasn't bad (and definitely improved the viscosity), but most of our fun was had taking pictures of the shimmery drink.
And I took some video as well. The first video was blurry. (I had to check with John and David to make sure it wasn't just me.) The second one came out fine.
(That's not my voice on the video.)
Then John opened a live stream of the swirly drink on Periscope. You'd be surprised (or maybe you wouldn't) at how many people watched that video stream and sent in comments. Surely people have better things to do than watch a video of a shimmering drink? And, yes, streaming a video of a shimmering drink is definitely better. We were performing valuable social media experiments, I swear.
Unfortunately, the unicorn pee (and my glasses of wine) caused me to make some bad decisions. Namely to inhale a basket of tater tots dipped in ranch dressing close to bedtime. And a bunch of nachos. (It's a good thing there was no dessert cart.)
But apparently I didn't have too much to drink, because I made some good decisions as well.
I did not sing any karaoke songs. (My singing voice has been known to kill household plants and small animals.)
I did not order any additional Viniq cocktails.
I did not drunk-text anyone or take any pictures of anything other than Viniq.
(Perhaps I should have had more to drink.)
At the end of the night, all I got was the dang Viniq t-shirt. (Thanks, John!) But honestly, it beats the current one I work out in so I'll call it a win.
Follow Foxy Wine Pocket on Facebook and Twitter. You can also subscribe to my blog and never miss a new post. It's quick and easy! (That's what she said.)