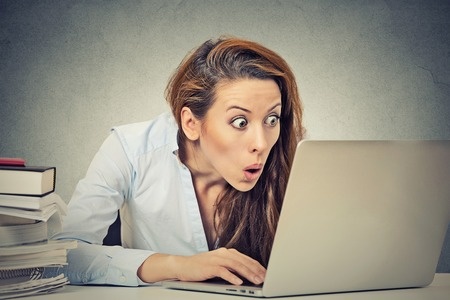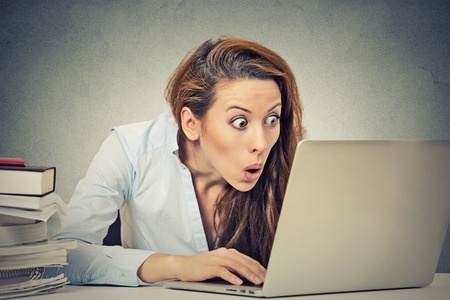 We all know Facebook—that social networking site designed for interacting with friends and family and connecting with other people who share similar interests. Some of us even use it for "work."
But we all know what you're really doing there, and it's not quite as innocuous.
Avoiding work.
Analyzing who got a boob job or any sort of plastic surgery.
Determining which of your "friends" still lives with their parents.
Testing the privacy settings of all of your ex-boyfriends' profile pages.
Selecting and posting (then reposting and reposting) the perfect profile picture. You know, the one that doesn't show two chins and hides the bags under your eyes.
Sharing Back-to-School/Halloween/Christmas pictures of your kids.
Attempting to leave Jamberry groups. Only to be added back in again.
Checking to see if your friend has read your passive-aggressive Facebook message that you probably should have talked to her about in-person.
Declining mass invitations to events.
Watching cat videos and looking at pictures of baby animals.
Debating whether or not to block that One Guy.
Wavering between unfollowing or unfriending that chick who bitches about all of her first-world problems.
Regretting checking into that restaurant close to your cousin's house (that you didn't visit while you were in town).
Unfriending a bunch of people one night … and then refriending them in a couple of weeks and claiming, "I have no idea what happened. Must have been a Facebook glitch or something."
Getting enraged at your friends with opposing political viewpoints.
Finding the most controversial posts in your newsfeed—just to read the comments.
Determining which parties and social gatherings you didn't get invited to (or perhaps you declined the mass invitation by mistake—see #9).
Blocking annoying, incessant game invites.
Clicking through that hot guy's photos who was tagged in your friend's photo. (Thank goodness he doesn't know how to use privacy settings!)
Regretting your decision to friend your mom and/or facepalming after reading her comments on your last post.
Browsing through people you may know and remembering why you haven't sent them a friend request.
Deleting the drunk Facebook posts from the previous night.
Admit it. You're doing all of these.
How do I know? Because I am too.
Photo Credit: sifotography / 123RF Stock Photo
Follow Foxy Wine Pocket on Facebook and Twitter. You can also subscribe to my blog and never miss a new post. It's quick and easy! (That's what she said.)