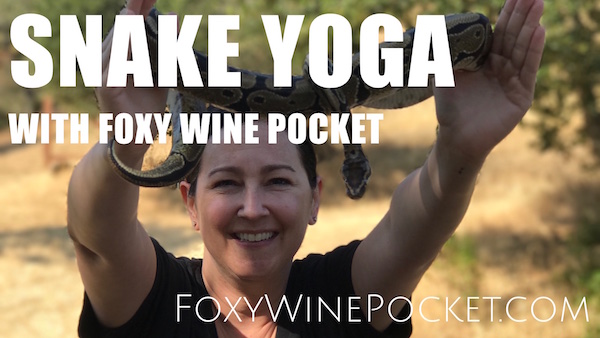 Recently my teenage daughter asked us to join her in GISHWHES (the Greatest International Scavenger Hunt the World Has Ever Seen). This was a BIG ask. It required me to leave my house. To put on pants. To people. (I don't people well.)
But my teenager asked so the only answer was, "Of course I will!" Which is probably what the creators intended. To bring people together and get them out of their comfort zones.
I approached this hunt like I do many things: reluctantly LABES OUT.
The scavenger hunt is made up of a bunch of silly, adorable, and heartwarming challenges. We searched the list as a family—to see what we could accomplish together. One of them immediately jumped out at us:
"Often misunderstood and rarely properly pronounced, chupacabras just need a good home. Adopt one and show us your favorite bonding moment."
Chupacabras are strange mythical creatures. We couldn't adopt one, but we could dress up our perfectly imperfect dwarf pittie, Scooter, as one. Scooter has a malformed spine, piranha teeth, a monstrous tongue, and an affinity for wearing costumes. (Fine, it's possible we enjoy the dress-up more than he does.) Anyhow my daughter and I researched chupacabras, and once we discovered a tale about the very rare flying chupacabra, we knew exactly what to do.
Our next challenge appealed to our sense of making fun of people satire.
"Pick a celebrity social media image post (or an advertisement) and recreate it with a subtle twist like Celeste Barber does. Tweet, Instagram or FB post your image side-by-side with the original image, "#embracereality @gishwhes" and your team name."
My daughter helped us select our outfits, set up the photoshoot, and actually took and re-took the pictures.
Personally, I think we look hotter than the celebrities.
But those were pretty easy challenges, so I dug a little deeper, tried a little harder, until I came across this one:
"Write 'Ass butt' (in non-toxic kids finger paint or chalk!) on the hindquarters of an Ass."
I sent a message to my friend Evelyn to see if she still had a donkey and if so, would that donkey let us paint on his butt. Fortunately Kong is a very mellow guy, and my friend is incredibly patient and easy going. (Requirements for being my friend.)
My daughter high-fived me when I told her I had lined up the donkey. She picked out the paint color and even begged me to take her with me the next morning for the fun.
But where is my daughter, you may ask. As fate would have it, she was not actually present for this challenge. She decided to sleep in that day. Even though she begged to go. Said she would accompany me. (Teenagers.) Which is pretty sad. Because she missed out on the following challenge:
"My wife is so trend-forward, she recently took a "goat yoga class" (it's real; you can google it.) Without hurting, upsetting, or endangering ANY animal, show us the next trend in animal-infused yoga that she should get on board with."
Fortunately for you, we video-taped my Snake Yoga. SNAKE YOGA!
You're welcome.
Follow Foxy Wine Pocket on Facebook and Twitter. You can also subscribe to my blog and never miss a new post. It's quick and easy! (That's what she said.)