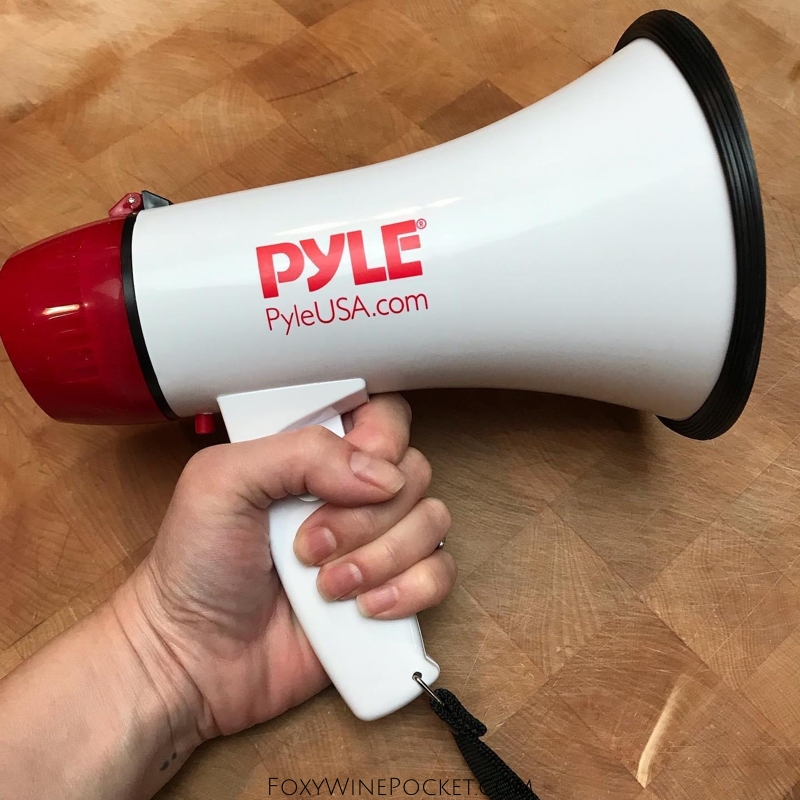 Okay, foxy friends, I know I haven't been around much the past few years. Sure, I've popped in once or twice to reassure you that I didn't join a cult and to show you my fucked-up FABULOUS Porcelain Doll Funeral/Murder Scene display. But I really haven't been around.
Here's the thing: I'VE MISSED YOU. I've missed this blog and telling silly stories. And interacting with y'all on social media. And all that other shit. But I think things are going to get better now. I mean, not on the global apocalypse front, but better on Foxy Wine Pocket. I mean, just get a load of this story…
In October 2017, before I fell off the face of the blog, I published an essay, When the Legal System Fails Sexual Assault Victims, We Have to Find Our Own Closure, in The Washington Post. In the OpEd, I wrote about the many ways sexual abuse survivors find closure, and—without naming names—shared my own experience with sexual abuse at my high school.
(Y'all didn't believe me when I said my range extended beyond brazilians and fart horror stories, did you?)
Before I gave the final go-ahead to the editor, I asked Mr. Foxy if I should go through with it—if I should actually make the story public. He responded as he always does, "You need to ask yourself what's the worst thing that can happen, and then decide if you can live with it."
I thought carefully downed a gin-and-tonic and replied, "Well, if the school principal even sees it, which I doubt she will, I guess she'll hate me forever, and then I'll never be invited to another reunion ever again."
BAHAHAHAHAHAHA!!! OH MY GOD, I WAS SO FUCKING NAIVE.
Because, as you may recall, instead of achieving any sort of closure, I blew up a 10,000-gallon can of worms all over my high school. I released the Kraken all over the city. I nuked the motherfucking floodgates.
Lemme tell ya, not everyone was happy about it. Indeed, a lot of people had some not-so-nice things to say about me whilst hiding behind a computer screen like a chicken shit. I was called a "liar" (sooo uncreative) and an "opportunist" (yeah, 'cuz this was exactly the kind of attention I wanted) and a "disgruntled alum" (who lives by and has donated to the school and attends every reunion possible) and a "wack-job" (way to mental-illness shame, ex-friend) and even "one of the most hated people in all of San Jose." (HAHAHA!!! Ohmygawd, that one still kills me.)
But—by far—my mostest favorite thing that I was called is, "that girl who wouldn't shut up."
THAT. GIRL. WHO. WOULDN'T. SHUT. UP.
Shut the front door, I'm changing my job title this instant. Ordering new business cards. Updating my resume. I'm tattooing that shit all over my forehead. (Okay, Mr. Foxy doesn't want that on my forehead, but he promised he'd put it on my tombstone.)
YOU'RE GAWDDAMN RIGHT I wouldn't shut up. There were *dozens* of girls abused at my high school over the decades. Multiple abusers. So much fucking trauma. And the very people who covered up the abuse were STILL WORKING AT THE SCHOOL. I wasn't going to stop screaming until they stepped up and did the right thing.
And, as always, because I'm nothing if not helpful, I'd like to pass along some proven techniques for not shutting the fuck up. (Disclaimer: Your mileage may vary. Please don't get arrested. Or murdered.)
Tell your story to anyone who will listen. Over and over and over again. Grocery store clerk? Yep. Bank teller? Oh yeah. What about the crossing guard? ESPECIALLY HER. Lather, rinse, repeat ad-nauseam.
Become best friends with your local media peeps. Put their numbers on speed-dial. Send cookies with story ideas to their offices. (Okay, I didn't actually send cookies.) But let them know about every single bit of progress or even when a school official farted.
Organize your own town hall. Who says you have to be an elected official or someone of relative importance? Clearly not I! Prepare your talking points, tell all your new best friends in the media, and spread the word across the Internet. Then, BLAST THAT SHIT OVER FACEBOOK LIVE.
Make flyers. Plaster them in the local coffee shops. On community billboards. At neighborhood hang-outs. Sprinkle them all over town like some kind of bad-ass Truth Fairy.
Bombard your local newspaper with Letters to the Editor. Like weekly. Eventually, they'll just want you to go away so they'll publish one. Maybe two.
Bribe Cozy up next to local Rotary Club members so you get invited to speak at one of their meetings.
Continue to annoy the shit out of the Board members with emails, social media posts, postcards to their houses (only if the addresses are publicly available, of course), press releases, and the like.
Go to every Board of Supervisors and City Council meeting you can and speak out during the Open Comment section. Even if they can't (or won't) do anything, you get to make the name of your abuser—and the people who covered up for him—part of public record. Not gonna lie, that feels fucking fantastic.
Make buttons. Hold a vigil. Meet with the Bishop and the Mayor. Speak out in support of new legislation. Create a website. And a Facebook page and a Twitter account and Instagram and…
Park your giant-ass truck in front of the school during board meetings and on the new (because you got the old one to "resign") president's very first day in the office.
While you're doing the opposite of shutting up, maybe don't swear as much as I do in this post. (I didn't use profanity when speaking in public, I swear.) But please, never, ever shut up. Because all that not shutting up will be worth it, I promise.
Nearly three years after I published that essay about closure (HAHAHAHA!), the pay-off finally arrived. This month, under the leadership of their new president, my high school released the findings from an independent investigation (that they initiated!) into allegations of past sexual abuse and misconduct. They also released a letter apologizing to the survivors, outlining the support they are offering to us, and detailing the changes they've made at the school to protect all students going forward. Accountability. Transparency. Compassion. BOOM.
Foxy friends, I'm so fucking proud of my alma mater. And I'm so fucking grateful for all the supporters and advocates who didn't shut up with me. Most importantly, I have so much admiration and compassion for all the survivors whose strength and courage brought us to this moment.
Put yourself out there, people. Make some fucking noise. Be the fucking change we need in this world. Do not ever shut up—not even in the face of haters. I'll even lend you my megaphone. xoxo
Follow Foxy Wine Pocket on Facebook and Twitter. You can also subscribe to my blog and never miss a new post. It's quick and easy! (That's what she said.)