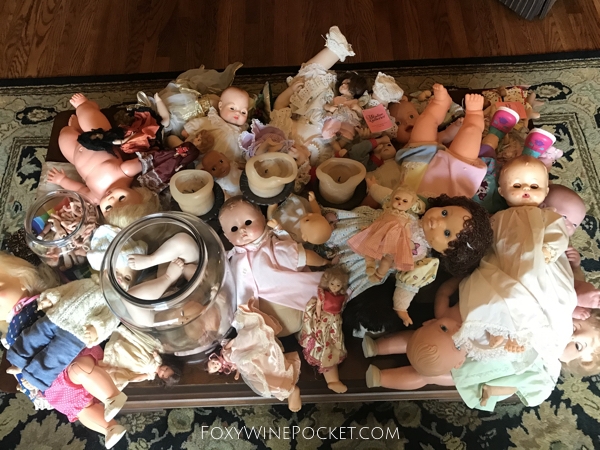 When government ineptitude first led to shelter-in-place, I figured I'd make the best of my time at home. I Kon-mari'd the fuck out of some closets and cabinets. I fixed a necklace (in two minutes) that had been broken for six years. I even filled out the baby books for my children (who are 17 and 14). Eventually, I ran out of projects and got tired of doom-scrolling and rage-tweeting. So I decided that a new hobby was the key to my pandemic paradise.
Now, I've been watching y'all. Not in a creepy way, I swear. But I've been judging reviewing what you're posting on Facebook and Instagram and the like. I know some of you are exercising more. Some of you are making sourdough bread with your own starter named Earl. Y'all are reading more, doing puzzles, and even learning new languages. Good for you.
I took my productivity in a positively Foxy direction: dolls. My new hobby began with "let's make a creepy Halloween decoration (that's what Mr. Foxy calls it, but we all know it will be up year-round)." But it got so much worse. SO. MUCH. WORSE.
[Read more…]

about What's Your New Pandemic Hobby?
Follow Foxy Wine Pocket on Facebook and Twitter. You can also subscribe to my blog and never miss a new post. It's quick and easy! (That's what she said.)