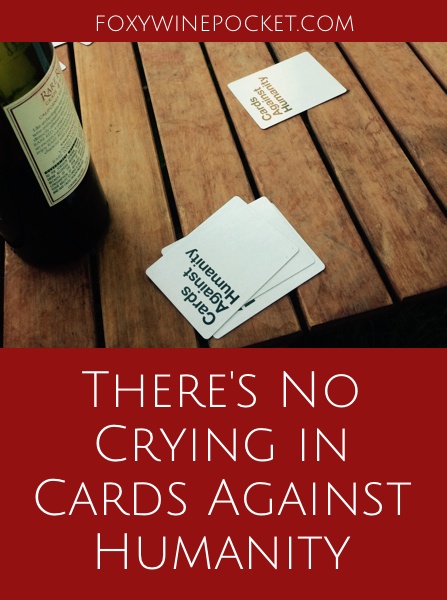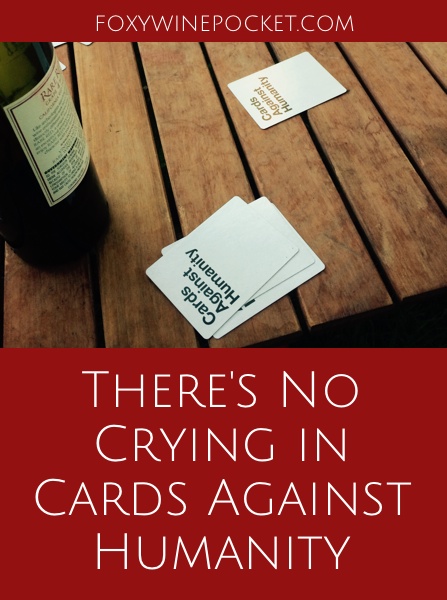 Recently I was at a friend's house playing my favorite game, Cards Against Humanity, with a group of friends and acquaintances. (I know, I know. I violated #1 from my own rules.) During one of the rounds, one player (an acquaintance) was upset by another player's answer. He went on to pontificate about why the card played was so offensive and then chastised the other player for playing that card.
Most of the rest of us looked around at each other with confused expressions. I didn't know the guy well enough to say anything, and I'm generally slow to process such responses. Eventually that guy calmed down, and the game moved on.
But here's the thing: there's no getting offended during Cards Against Humanity.
[Read more…] about There's No Crying in Cards Against Humanity
Follow Foxy Wine Pocket on Facebook and Twitter. You can also subscribe to my blog and never miss a new post. It's quick and easy! (That's what she said.)