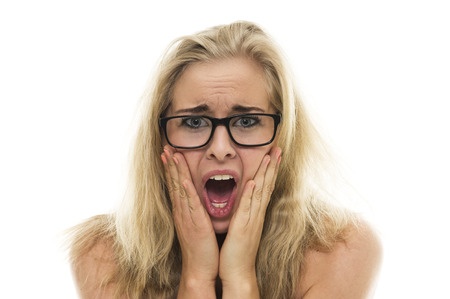 With a few weeks left in my first pregnancy, my bladder broke. Like, I literally couldn't stop the pee.
Fortunately, I was sitting on the toilet when it happened. I'd just finished peeing for the thousandth time that day and started to wipe when more liquid shot out. I wiped again, and even more came out. As I sat there contemplating wearing an adult diaper for the next few weeks, I noticed the tissue was slightly pinkish, not yellow. I gave it a quick sniff (barf) and confirmed it wasn't urine.
Relief at not facing incontinence led to the horror that my water bag was busted. Impossible! I just started maternity leave! I still have three-and-a-half weeks to go! I haven't packed my hospital bag!
I called my husband multiple times. Unfortunately, he didn't answer because he was in class so I called my friend, Carrie, who lived close by. She was thirty-four weeks pregnant with her third child. She would know what to do.
"Hang tight," she said. "I'll be right there." I attached a ginormous maxi pad to my underwear, grabbed my keys, and waited by the door. Slowly dripping like an old faucet with a broken washer.
[Read more…]

about Bless the Baby, but Fuck All the Fluids
Follow Foxy Wine Pocket on Facebook and Twitter. You can also subscribe to my blog and never miss a new post. It's quick and easy! (That's what she said.)