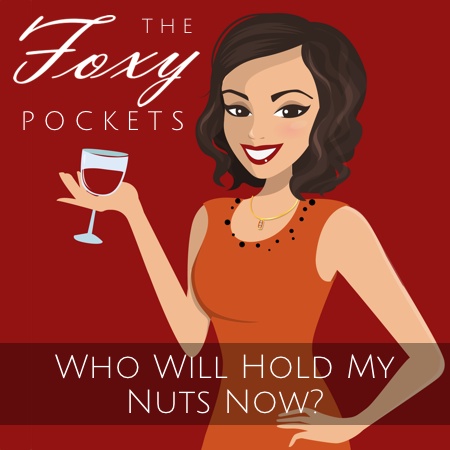 What do you do for downtime after the kids go to bed? Read a book? Pass out in front of the Watch television? Check out Facebook? Have a glass of wine? Or a martini? Those are all great ways to unwind. However, that's not what we do at all. Well, we still drink wine and martinis, but we do other things.
In my house, we write ridiculous songs. Completely fabulous and ridiculous songs. See, my husband is a musician, and I am a writer so we like to put those two great tastes together and create one delicious piece of ear candy. Okay, it's possible that the songs only amuse us, but we have so much fun doing it. (Hehe, not that kind of "it." Although we do have fun with that too.)
But that's what we've been doing this week. Writing music. Remember my missing nut bowl? My heartbreak over the loss of that bowl inspired me to write some lyrics for a song. (Of course it did.)
So I asked my husband to turn it into a song. He absolutely loves this kind of challenge. After all, he made me a gay country song, Thanksgiving carols, and a punk rock song before. He loves this shit.
He asked me what kind of song I wanted for my missing nut bowl. I didn't have to think long about that. Do you remember that feeling of loss and longing in your teenage years? Or your 80s self that was pining for the man (boy) who walked away? That's what I was going for with this song. So I asked for an 80S POWER BALLAD for my nut bowl.
Truly, the only way I could truly express how sad I am about my missing nut bowl is through an 80s power ballad. I had to have one.
Fortunately for me, my husband Dan plays along with me (seriously, I am so lucky). We finalized the lyrics together, and then he asked for a reference song to provide inspiration. Again, it didn't take me long to think of that one either.
First, here are the lyrics:
Who Will Hold My Nuts Now?

You were a thing of beauty.
You held my nuts so well.
Salty, sweet, or spicy.
I fell under your nutty spell.

Chorus:
You left me here without you.
I'm not sure why or how.
I wonder if you think about me.
Who will hold my nuts now?

I miss you, my dear nut bowl.
I can't believe you're gone.
Parties aren't the same without you.
My cashews look all wrong.

Chorus

It was a hell of a party
But I'd throw it all away
For one more day with you.
If someone hurt you, they will pay.

I've tried in vain to replace you.
But no other bowl will do.
My chips they have their chip bowl.
But my almonds feel so blue.

Chorus
I know. Nothing short of amazing.
And here's the actual song he created from those lyrics. Listen to it. Because I'm having a contest. Try to figure out exactly which 80s power ballad was the inspiration for this one (it's not that hard…it's a pretty blatant rip-off parody). Leave it in the comments here on the blog. I will put all of folks who answer correctly into a hat and then draw a winner.* And I will send that winner a Starbucks gift card. Because who doesn't need more coffee after staying up way too late "unwinding" after the kids have gone to bed?
P.S. I totally threw my bra at my husband when we played the final version of the song. Don't worry—the kids were asleep.
* Winner will be selected September 1 at noon PDT. Must be a U.S. resident. Winner will have 24 hours to claim prize by replying to email and providing mailing address.
Follow Foxy Wine Pocket on Facebook and Twitter. You can also subscribe to my blog and never miss a new post. It's quick and easy! (That's what she said.)