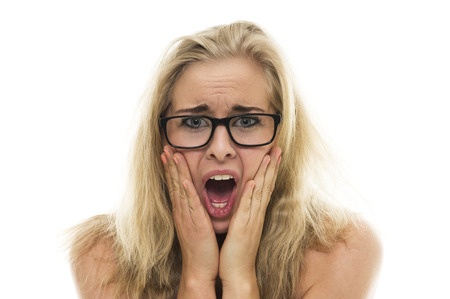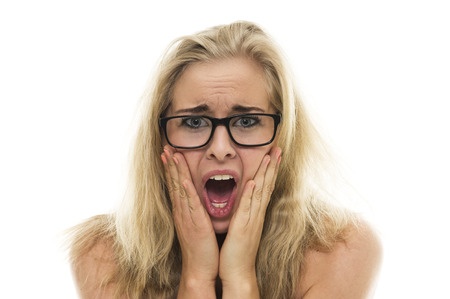 I've been in a bit of a haze lately. But not so hazy that I don't keep the nethers tidy. Because pubic hair and panty liner adhesive are not friends. Now, I'm not talking over-the-top-whacko tidy. And certainly not tidy by way of torture waxing. But tidy nonetheless.
So I grabbed Mr. Foxy's beard trimmer. I've done this before. I'm a professional.
I adjusted the settings on the trimmer, removed the plastic cover, and went to (down) town. Starting on the undercarriage (the area you can't see without a hand mirror or an advanced yoga pose), I proceeded to hack at the forest. Short and curlies flew in all directions.
Huh. That doesn't usually happen. 
Still in a fog, I figured I'd just vacuum up the crotch clippings later and kept on plowing. Then, I felt a little pinch. 
What the heck is going on? That doesn't usually happen either.
But I kept heading north through the muff scruff. Up. Down. Side to side. Then I felt a much bigger pinch.
MOTHERFUCKER.
I looked at the razor. There was a little bit of blood on it. A little bit of skin. And a whole lotta hair.
What the fu—
And then I looked down at my mons pubis.
DEAR GOD, WHAT HAVE I DONE?
Like a drunken gardener, I hadn't just trimmed the hedges, I'd destroyed the lady landscape. I'd tortured the tantalizing triangle. I'd hacked the lady bits, well, to bits.
Patches of skin and hair (and a little blood) screamed at me. "DUMB-ASS!"
I inspected the beard trimmer and then smacked myself in the head. Apparently, I hadn't removed the cover of the trimmer—I'd removed the entire comb attachment. I was getting direct blade-on-skin action and shaving away everything.
I'd created a mostly-bald kitty. A patchy, sad, mutilated kitty.
Welp. Might as well take it all off then.
Oh, and that blood? No, it wasn't from Bart; he's gone now. I guess I have a little skin tag in the lady garden. Well, I had one anyhow. The razor ripped that sucker right off.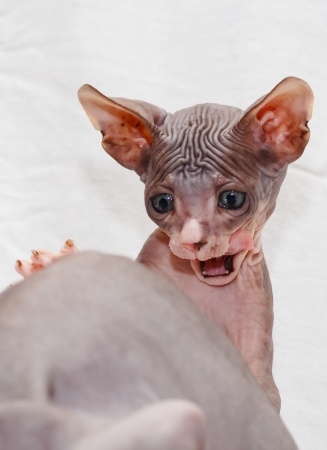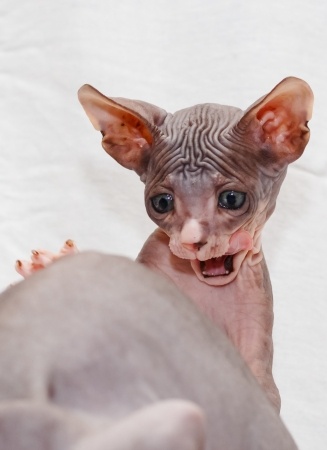 Photo Credits: moellerthomsen / 123RF Stock Photo and seniorcarlo / 123RF Stock Photo
Follow Foxy Wine Pocket on Facebook and Twitter. You can also subscribe to my blog and never miss a new post. It's quick and easy! (That's what she said.)