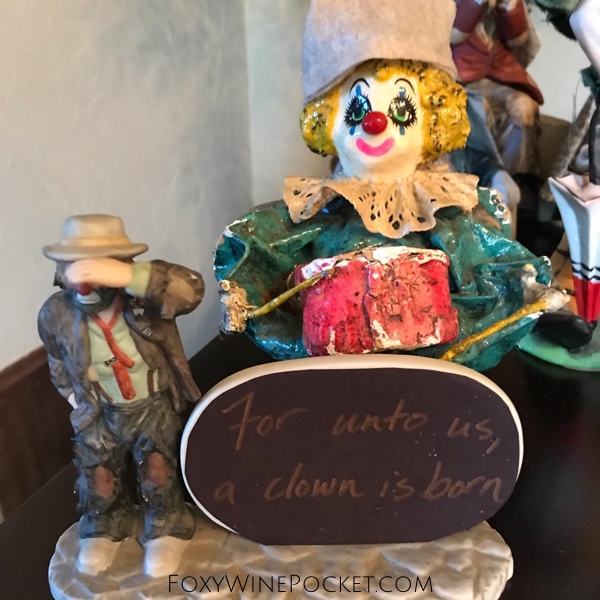 No, Mr. Foxy, the answer is not "Throw it into the 2020 dumpster fire!" STOP SUGGESTING THAT.
As you may recall, earlier this year, I wrote about my Clown Nativity set. Or maybe you purged that story from your brain. Seriously though, compared to some of my other whacked-out projects, the Clown Nativity set is pretty benign. In fact, I think it's awesome. But, because the pandemic is making me do crazy shit, I wanted to make it even more awesome-er.
[Read more…]

about How Do You Make a Clown Nativity Set Even More Awesome?
Follow Foxy Wine Pocket on Facebook and Twitter. You can also subscribe to my blog and never miss a new post. It's quick and easy! (That's what she said.)